If you want a career in hotel management, you'll need to be familiar with many aspects of overseeing a hospitality venue, including hotel pricing strategy. You might think this is a simple case of aiming to sell a room for as much as possible. However, there are various factors to be considered when pricing and, if you want to maximize revenue, it's essential to know all about effective hotel pricing strategies.
In this article, we'll go over what hotel pricing strategy is and have a closer look at specific strategies different hotels and resorts use. We'll also look at how you can start a successful career in revenue management for hotels and how you can pick a hospitality degree that matches your aspirations in the hospitality industry.
Definition of hotel pricing strategies
Hotel room pricing strategies are all about making sure a business maximizes revenue by charging the right amount for each room. This is a common principle in consumer-based businesses. If you charge too little, you could be missing out on revenue. If you charge too much, the product or service might go unsold and you can lose out on revenue.

Of course, when the product is a hotel room, there are many elements to consider. The demand for hotel rooms can fluctuate rapidly and is affected by a range of factors, such as the day of the week and the season. Hotel pricing strategies need to accommodate many different variables to establish the best hotel room rates.
Understanding the importance of hotel pricing strategies
Pricing strategies in the hotel industry are an integral part of overall hospitality management. They are designed to help make sure the hotel gets the maximum revenue it can, while also ensuring customer satisfaction stays high. Since customer satisfaction is often generated partially by offering a good deal for services, this can be hard to balance.
The hospitality industry is highly competitive and it is important for a hotel revenue manager to strike this balance effectively. This will help ensure a hotel continues to be successful.
What are the basics of hotel pricing strategies?
The main aim with hotel pricing is to ensure that you maximize revenue each night. This means aiming for a high occupancy rate, but also ensuring that rooms are sold at the best price possible. Even if your occupancy rate is high, if you've sold rooms too cheaply, you might not be making enough money. Some of the key activities and factors to consider when pricing hotel rooms are:
Analysis of demand and supply factors in the market that will influence hotel pricing

Identifying target guest segments and their preferences, as well as the average spend amount in your target demographic

Evaluating competitors and their pricing strategies, such as similar hotels in terms of services offered or hotels in nearby locations

Utilizing market research and data analysis to make informed pricing decisions.
Key factors influencing hotel pricing 
As with most products and services, hotel pricing is affected by supply and demand. This generally means the number of hotel rooms available weighed against how many guests want to make bookings.
Another important factor is how much competitors charge for their rooms. Competitor analysis and benchmarking can help provide a valuable guide for the price of hotel rooms. It is worth noting that different types of hotels offer a range of options to guests. For example, one of the top hotel brands in the world would not be in competition with a budget hotel.
There is also customer segmentation, which involves looking at different groups of customers based on demographics and characteristics. Discrete customer segments will have different preferences and be willing to pay differing amounts.
Essential pricing approaches for hotels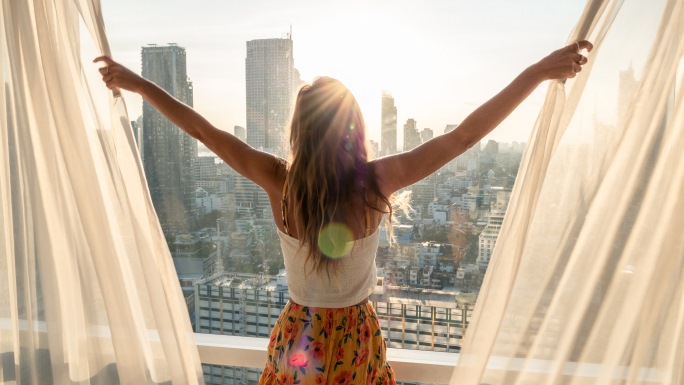 Some of the most common and effective pricing strategies used in revenue management at hotels include these tactics.
Cost-based pricing:

This approach is all about balancing costs and profit margins. Typically, this means adding a fixed percentage to the running costs per hotel room, meaning you can get a set profit from each room.

Value-based pricing:

This means setting the price based on the perceived value of the room, based on research.

Competitive pricing:

This looks at how competitors are priced and pricing your properties to ensure more sales. Often, this means lower pricing than competitors.
Last-minute sales:

We've already mentioned that you want to aim for a high occupancy rate, while still ensuring rooms are sold at the best price possible. However, an empty room won't gain any revenue, so it can be worthwhile to promote unoccupied rooms at last-minute, discount rates to ensure some income from them.
Advanced pricing techniques for revenue optimization
Of course, the basic pricing ideas above might not be able to secure the highest income at all times. Some of the more advanced hotel pricing strategy examples include these.
Promotional pricing:

Offering special low rates or deals at times of low demand. Promotional marketing in appropriate channels makes sure guests are aware of the special rates to drive sales.

Dynamic pricing:

This involves changing pricing according to market demand. For example, seaside hotels often increase their prices in summer when it's peak season. This is one of the most important strategies used in the hotel industry. Used  correctly, you can make sure that the average guest spend amount throughout the year will be optimized, with the peak months helping to counteract any quiet periods.

Revenue management:

Using revenue management techniques along with yield strategies and pricing optimization tools can help enhance profits.
Personalization and customization in hotel pricing
One of the more effective ways of improving pricing in hotels is personalization. Among the strategies used for this are:
Tailoring prices based on customer preferences and perceived value

Loyalty programs that encourage repeat direct bookings from customers

Dynamic pricing for personalized offers to make sure customers are likely to book
How can hotels determine the right pricing approach?
It can be a challenge to know which hotel room pricing strategy is the right one to use at any given time. Therefore, it's important to analyze the success of pricing strategies to evaluate what has worked best in which circumstances. It can take a while for pricing strategies to show clear results, so you also have to be patient and wait until you can properly compare how well the different strategies have worked.
Managing online travel agencies (OTAs) and pricing
Working with online travel agencies (OTAs) can also help hotels with their pricing. OTAs can publicize the packages and services you offer to a huge number of people, potentially increasing your sales. However, OTAs charge commission on every transaction, so you need to make sure you balance this against direct sales, which are more profitable.
How to work in hotel pricing
If you want to work as a revenue manager or revenue management consultant, you will need thorough training, practical experience in hospitality, and a wide range of useful skills.
Education
While you can work your way up in the hospitality industry, you are more likely to progress in high-end hospitality careers if you have a respected hospitality degree. A degree from a renowned hospitality school can give you the skills and experience you need as well as the academic clout that proves your dedication to the industry.
World-class hospitality degrees
Our courses combine expert revenue tutoring and professional internships to launch careers where you make an impact steering hospitality enterprises to financial success.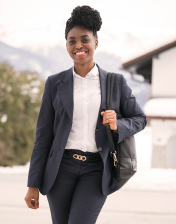 Work experience
As well as qualifications, it's also beneficial to get experience in the hotel industry if you're aiming for a role in revenue management. Choosing the right hospitality school can also help you land exclusive internships, which will give you real-world experience at some of the best hospitality venues in the world, where you'll benefit from hands-on learning.
Skills
Alongside qualifications and experience, you'll need to hone a range of skills to succeed in revenue management, including:
Communication

Data analysis

Problem-solving

Leadership

Teamwork

Organization.
Career opportunities and advancements
Insight into hotel pricing can be useful in a wide range of careers in hotel and resort management. If you want to progress to the upper levels in the field, you could consider further education. This will be particularly useful if you are aiming to become a hotel or resort general manager or revenue manager for a large chain of hotels.
Study that drives you to excel
Combining expert insights in finance with sought-after real-world work placements, our master's degree in hotel management will take your revenue management skills to the next level.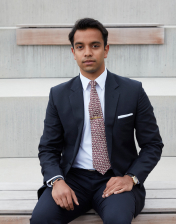 Conclusion 
Hotel pricing strategies are vital to help ensure the highest revenue for a hotel or chain. This can include using seasonal pricing, promotions for special rates or additional services, and looking closely at what your competitors do.

If you want to work in this field, you will need to have communication, decision-making, and analytical skills so you can understand metrics such as average spend amounts, occupancy rates, and competitors' prices.

You might also consider a hospitality degree to kick-start your career, whether you want to work for a hotel, open your own hotel, or aim for career advancement in some of the top hotel groups in the world.
Photo Credits
Main Image: Klaus Vedfelt/DigitalVision via Getty Images