Marbella, Spain – As we write this blog during an unprecedented global crisis that has severely affected the hospitality and tourism industry, it is important to not lose sight of the fact that hospitality is a unifier of people both in good times, as well as in bad times. Looking at the selfless acts taking place around the world, we can already see how the hospitality industry will be the host of a world in recovery.
As an industry by people and for people, now is the time to step up to the plate and take a leadership role in the world's recovery. We are all witnessing the inspiring human stories that are coming out of the Covid-19 pandemic. Now more than ever people are uniting to help each other through these uncertain times and the hospitality industry is a great example of the solidarity taking place around Spain and the world. Their example will lead the way to the hospitality industry becoming an important asset of society in its period of recovery. Starting with the qualities that we live by in Les Roches, like empathy, service, compassion, and respect for our guests, we have a unique opportunity to serve as shining examples of how the post-crisis world could take shape. It is no exaggeration to say the hospitality has the opportunity to change the world and even during this time of crisis, they are stepping up and leading in solidarity with the communities most affected.
In honor of the Spanish hotel industry's unceasing commitment to helping the community, we have gathered a collection of inspiring reports that can serve to lift us up and give hope in this uncertain time.
Room Mate Hotels
Room Mate Hotels is already accommodating healthcare workers in its centrally-located Room Mate Mario hotel (54 rooms). Volunteers of the hotel's professional staff are providing reception and cleaning services to workers who risk contaminating their families after working in the affected hospitals all day. The Spanish-owned hotel chain plans to provide more accommodation through its hotels in Malaga and Barcelona.
Bluebay Hotels
The President of BlueBay Hotels, Jamal Satli, recently said that right now "solidarity and professionalism in the health sector" are key to fighting the disease. The hotel group has offered its hotels to the communities of Andalusia, the Canary Islands, and the Balearic Islands. They intend to welcome patients who are not serious but are not yet ready to be discharged, thus alleviating the high hospital pressure that is being suffered.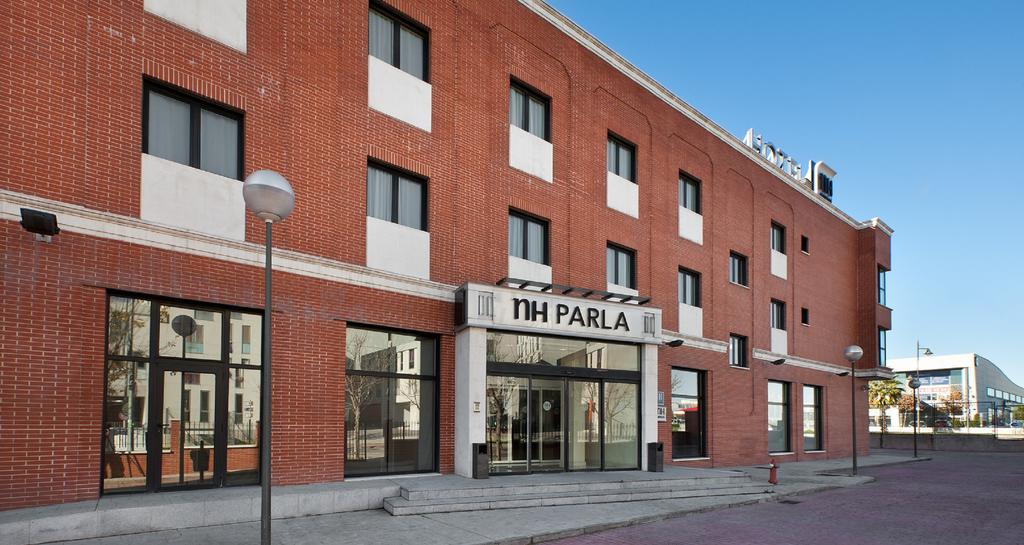 NH Hotel Group
For its part, NH Hotel Group has agreed to convert strategically-located hotels into auxiliary medical care facilities. In addition, the group has offered to keep several of its hotels located in major Spanish cities operational during the period of national alarm, in order to provide accommodation for those citizens who have to cover the country's basic services. Madrid's NH Parla hotel, which has 88 rooms, will be medicalized in the coming days and will support the Infanta Cristina University Hospital, which will use one floor of the medicalized hotel to house patients with other health concerns and another floor for healthcare personnel.
Fuerte Hotels, Marbella
Marbella-based hotel group, Fuerte Hoteles, donates perishable goods to the Caritas charity foundation that feeds thousands of impoverished people across Spain.
Other Initiatives
The 'Asociación Empresarial Hotelera de Madrid' announced that over 40 hotels in the Madrid area have made more than 9,000 rooms available to assist healthcare professionals and those affected by the virus.
AirBnb Starts a global initiative to provide accommodations for first-responder healthcare workers at risk of infection.
In the province of Malaga there are currently 10 hotels being offered for emergency accommodation of healthcare workers: Antequera Golf and Los Dolmenes in Antequera; Ilunion Malaga, Soho Malaga, Angel Suites and Atarazanas in the city center; Blue Bay Banus Hotel in Marbella; La Cala Resort in Mijas; and Marina Turquesa and MB Boutique in Nerja.