Spark, our new global innovation sphere, is powering ahead with its mission to incubate next-generation hospitality start-ups. We checked-in with four budding businesses – two from Marbella, two from Crans-Montana – which have been selected for support… 
No matter how good your business idea or concept, the journey to commercial success is long and challenging. Getting to the 'promised land' takes ingenuity, expert advice and significant injections of hard cash at various points along the way.
And all this is exactly what you get by being part of a start-up ecosystem. Something a little like Spark, which we established last year as a new global center for hospitality innovation and business creation.
Spark has many elements – you can find out more about them here – but one of the most significant is its pre-incubation and incubation program, run in partnership with Canada-based start-up incubator Apollo13. 
What is pre-incubation/incubation?
Good question. In the start-up universe, pre-incubation is where the entrepreneur starts to determine whether his or her idea could work in the 'real world', and what technical challenges may need to be overcome to make this happen. The process requires specialist expertise, as well as the sense of security that comes with being part of a mutually supportive community. It's tough out there on your own.
The incubation stage comes next, and it is where the product or service starts to take proper shape. The entrepreneur(s) also begin to think about factors like marketing strategies, while putting together pitches for development/venture capital funding. If the incubation stage is a success, the company will emerge with a viable prototype to test in the market.
Focused on sustainability – meet 'pre-incubatees' Recotrak and Terra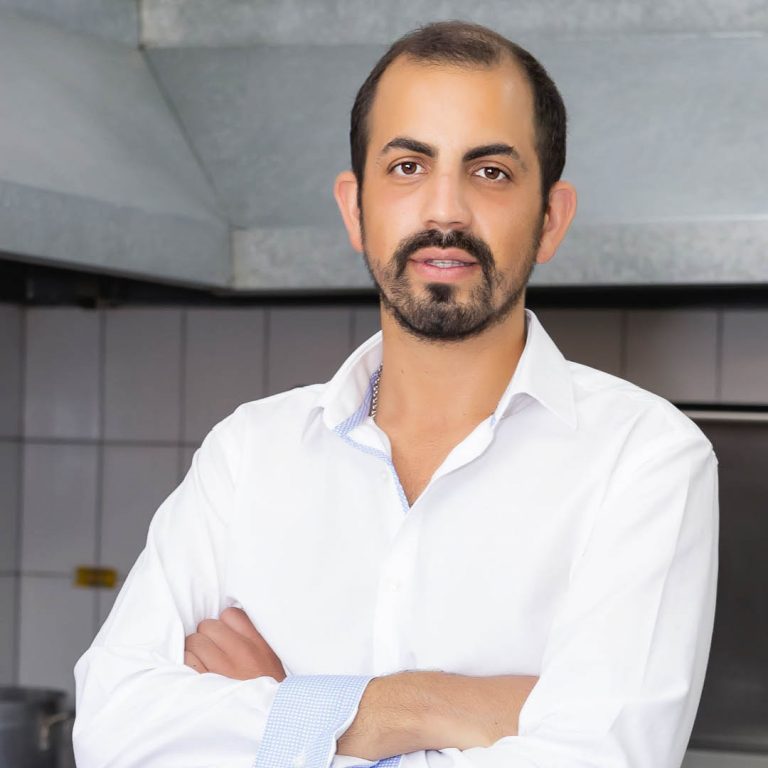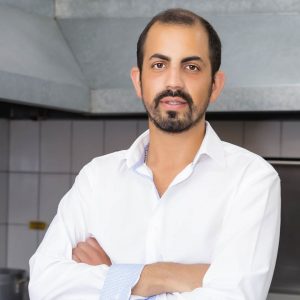 Les Roches alumnus Rodrigo Gratianne hates seeing good food go to waste. So, with cousin Victor he's looking to build a tool that will enable excess cooked food to be more easily certified as safe for human consumption, so it can be donated to the needy instead of being thrown away.
Rodrigo explains, "There is skepticism about accepting cooked food due to the risks involved in its handling. So charities tend only to accept donations of frozen and/or dried products. We want to build a tool that enables recipients to have confidence in the safety of excess food."
Their start-up, Recotrak, is one of the first groups of pre-incubation picks for Crans-Montana campus. "Having the support from a leading higher education institution in the hospitality sector symbolizes hope for a sustainable future," adds Rodrigo. "It gives us a chance to learn from a diverse array of professionals and to get their input towards developing a valuable product.
"Success for us will be when the hospitality sector can play a full part in efforts to achieve the UN Sustainable Development Goals 2.1 (By 2030, end hunger and ensure access by all people, in particular the poor and people in vulnerable situations, including infants, to safe, nutritious and sufficient food all year round) and 12.3(By 2030, halve per capita global food waste at the retail and consumer levels and reduce food losses along production and supply chains, including post-harvest losses)."
Marbella pre-incubation candidate Terra is also dreaming of making a difference in the area of sustainability. The brainchild of current student Valentina Schaab, it aims to create sustainable amenities, such as wooden hairbrushes and bamboo toothbrushes, for use in the hospitality sector. 
"Plenty of people now act more sustainably in their everyday lives; but many hotels still offer only plastic, disposable, one-use amenities to their guests – and this contributes greatly to the pollution of our world," says Valentina.
The weekly seminars are perhaps the most valuable elements of the pre-incubation program, as they teach us how to best approach the different areas of our business
"The products we're looking to introduce would have a longer lifespan, so that guests will take them home instead of throwing them in the bin after a single use."
Having the support of Spark Marbella means Valentina feels less alone in her start-up journey. "Other program participants are going along the same path and we all help each other. Plus, having a mentor from the school gives me access to an external point of view, as well as personalized assistance in developing the project. Last but not least, the weekly seminars are perhaps the most valuable elements of the pre-incubation program, as they teach us how to best approach the different areas of our business."
Networking is everything for 'incubatees' Skal Drinks and Simon & Josef
As anyone who has been there will tell you, Spain has a culture that values social interactions and celebrations built around what Luis Felipe Elvira calls "good drinking".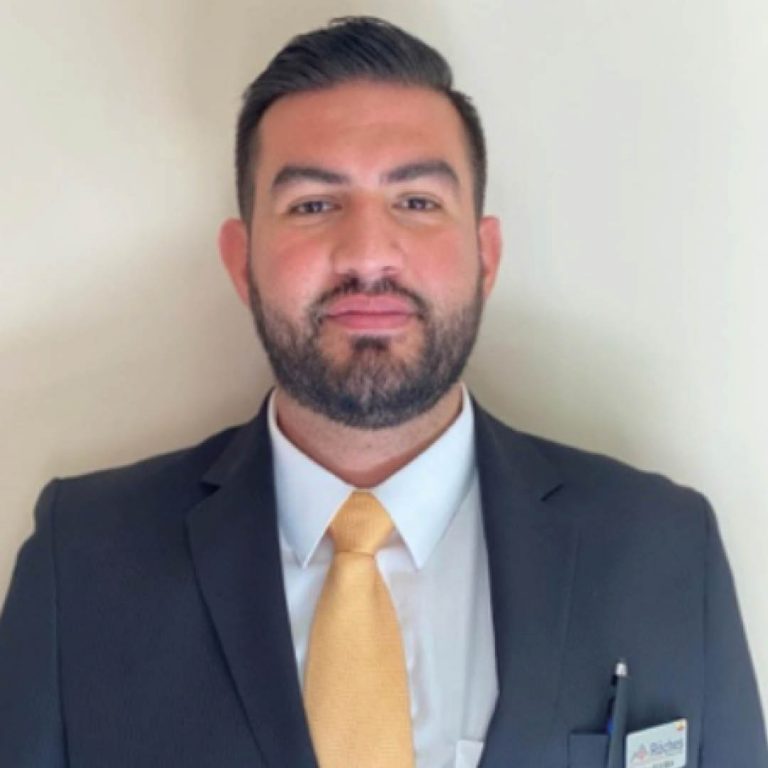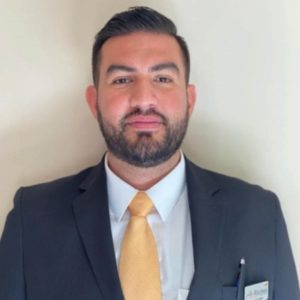 A current Les Roches Marbella student, Luis Felipe pitched an idea originally hatched in his nature Colombia – Skal Drinks – which aims to deliver a prototypical bar experience direct to the customer's home. 
"The viability of the business was generated thanks to my family supporting me in the design and build of portable bars that look attractive and professional," he explains. "Now, with the support of Spark Marbella, I hope we can begin to reach a wider audience, through a technological channel adapted to market needs, as well as by creating innovative experiences such as team building events based on a bar masterclass."
Knowledge and networking are key. Through Spark we can reach the connections that may help to make our idea come true
Luis Felipe adds that the direct support from one of the world's top hospitality business schools will be essential to his company's success, as it brings with it knowledge, experience, connections and guidance on producing a business plan that can be executed in the short term.
"Knowledge and networking are key. Through Spark we can reach the connections that may help to make our idea come true, and to generate happiness and joy within a new country and culture that offers us such great growth potential," he says.
Spark Crans-Montana incubation candidate Simon & Josef is run not by a "Simon" or a "Josef"; but instead by Raphael Gaudart and Markus Aeby, two young Swiss entrepreneurs who set up the company around six months ago.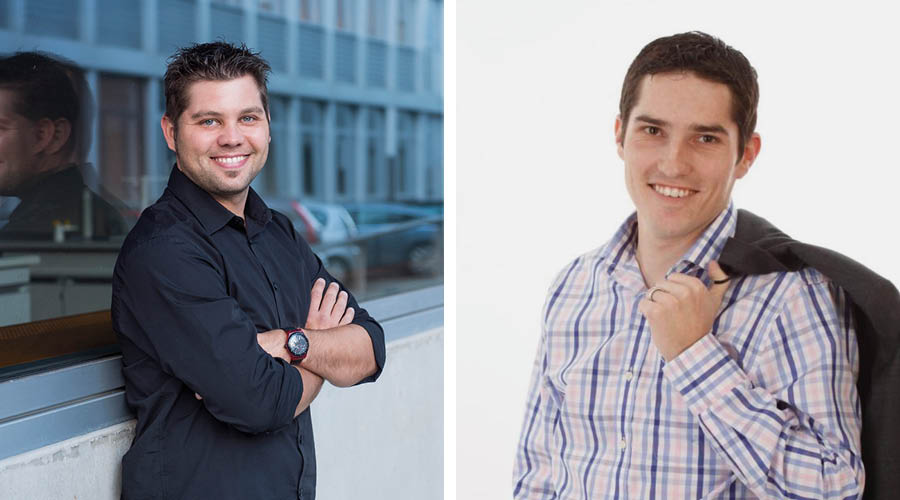 Their mission? To help hotel guests to cut their carbon footprint by personalizing their housekeeping during stays.
"When guests book for two nights or more, our application lets them save resources – if they wish – by personalizing their interim room cleaning," says Raphael. "The guest is not deprived of services, but has the opportunity to cut their carbon footprint by waiving some housekeeping."
Markus adds that personal experience with trying to change housekeeping arrangements verbally – including one slightly embarrassing encounter and another when housekeeping services were grateful for the gesture – spurred them to make the whole process simpler and tech-enabled.
They are finding being part of the Spark incubation ecosystem highly rewarding. "It's a great added value," says Raphael. "Constructive feedback, fresh ideas and challenging tasks to push us along. Most of all though, it's great to call upon the rich experience of our mentor, who pushes us into fields that we were not aware of, as well as to the innovation network to test our ideas and proof of concept."