Chef Daniel Portero, Chef Lecturer at Les Roches Marbella, writes on how healthy eating habits directly affect everything from our decision-making process in the workplace to food's impact on the environment.
I watched a documentary recently on Deutsche Welle about the influence of sugar and a poor diet on our brain functions. This new outlook combined with the research work I undertook while studying my Master's in International Hotel Management at Les Roches Marbella and suddenly I realized how diet directly influences the way we think and the behavior of each person. I can attest to this. Ever since I adopted healthier dieting habits, my own behavior has changed considerably. Various studies in countries such as Australia, Germany, Spain, England, and Portugal point to serious consequences regarding the periodic consumption of junk food. When eaten in excess, junk food affects communication between neurons because it lacks the nutrients necessary for its optimal functioning. This leads to negative influences on our mood, it damages the hippocampus which in turn affects memory, learning and personal interests. The interruption of these basic functions can lead to other serious health conditions such as diabetes, obesity, heart disease, among others.
Incredible as it may seem, our ability to make rational and optimal decisions depends, in part, on what we have previously consumed.
We are what we eat, we eat what we want, and we want to live well.
Today, food goes beyond a simple urge to satisfy a basic need. Food is a compendium of small decisions that will influence our overall lifestyle. Food affects what we do every day, how we do it, the attitude with which we face everyday situations, and the value we give to each of these decisions to obtain the greatest benefit in the short and long term.
Now more than ever, we are more aware of what we consume and the impact this will have on our health and our environment. It is much easier these days to find healthy products from all over the world. Everything is just a click away. Still, eating habits are precarious and alarming. We tend to live with just the right time and that does not contribute positively to putting nutrition in harmony with our health needs.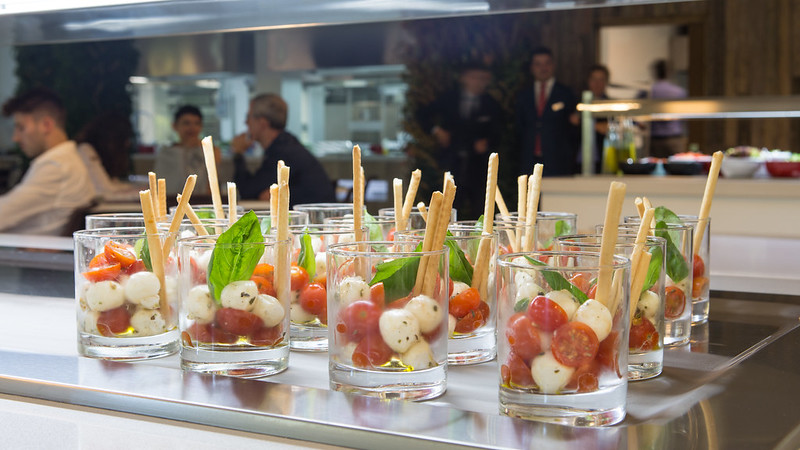 Fortunately, we also have the power of will. Each of us is free to choose our own path in life. It is not always easy to make decisions, then put them into practice and develop them into habits or behaviors. However, once the obstacles imposed by our own minds are overcome, we realize the true power that we have in our hands. This power is the infinite capacity that we have to achieve goals and realize that only by defeating ourselves will we overcome adversity.
Beyond recipes, cooking methods, and dieting fads lies the true definition of our health. In the research work on vegetarianism and nutritional habits of vegetarians at the university level I undertook during my master's degree at Les Roches Marbella, the interest of youth in following a path in harmony with the balance of nature is reflected in other areas that promote justice for animal rights and fighting for a melodic future between species.
Eating healthy goes beyond a simple biological exercise.
Realizing that what you what put on your plate has an effect on many other areas of life on this planet is an eyeopening experience.
Since I finished my master's degree research, I decided to lead by example and follow a variation of vegetarianism. It has been a very enriching experience. Mentally, I feel capable of many things that previously only remained in ideas. It is a daily challenge that I take proudly and which I will continue to pursue out of conviction. As a result, I have experienced emotionally positive changes that have helped me mentally and physically to become a better person.
There are two factors that powerfully influence our decisions: will and necessity. Necessity sharpens creativity and amplifies our vision to satisfy deficiencies.
Our will controls our spirit and thoughts. Our will manages our desire and with this in mind, our will is to desire something and to desire is power.