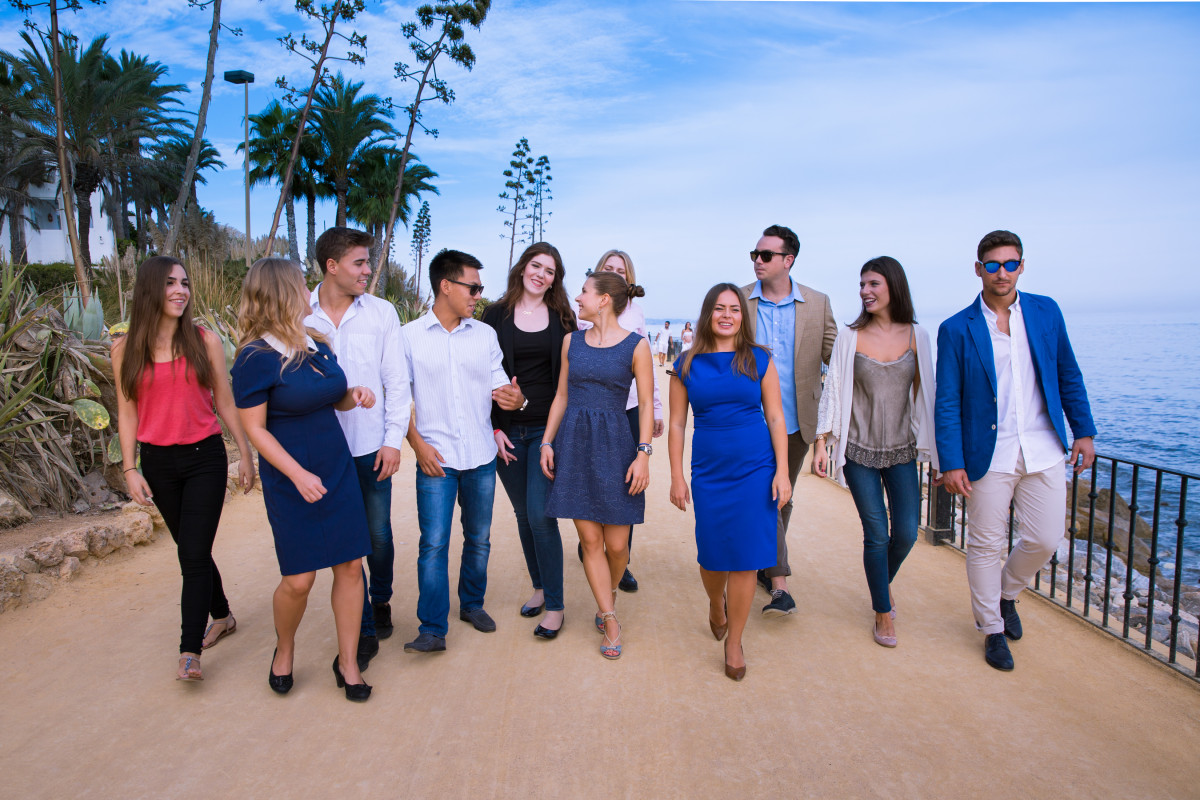 Les Roches Marbella is a university like no other; at times challenging, at times exciting, but always an incredible experience. No matter if you have just received your admission letter or you are already in your Management year, here is my personal list of little secret tips that will help you enhance the success and enjoyment of your years spent at the university. I hope it will make you flourish academically, culturally and socially.
Learn to speak Spanish
All lectures at Les Roches are delivered in English, and it is indeed the main language of communication between students. Technically, you will survive with simple "Hola" and "Vamos", but the ability to speak Spanish properly will put you in an undeniable comparative advantage – life will get much easier and more fun. And I don't just mean making friends with the Spanish-speaking students of Les Roches, but the whole local community, be it a taxi driver or that one good-looking waiter in your favorite cafe. In fact, Spanish is the world's second most spoken language. Imagine that you could express yourself with no barrier to an extra 400 million people out there, worldwide! Impressive, isn't it?
Aim for perfection
Do you want to be ordinary or would you rather consider yourself exceptional? I bet you answered the second. Do not set your goal for a passing grade – shoot for a 10! You & your family are investing so much resources into your education – energy, time and money, so why not to get the most out of it? Aim for Eta Sigma Delta, the international hospitality honor society. Besides being a great payback reward for your family and your own self, it is an opportunity for you to distinguish yourself in the eyes of educators, recruiters and industry executives in an increasingly competitive hospitality industry. In addition, ESD provides a networking system through their chapters that allows for interaction and the exchange of information globally.
Get to know the faculty
Developing a warm relationship with teachers from Day 1 is crucial for your success. And here I am not implying that being friends with the lecturer will raise your grade from 7 to 10. NO. What I mean by that is using the opportunity to learn and grow out of class. You will be surprised, but most of your teachers are available in their office all day long. Come to see them on a regular basis, ask questions, be it about a specific topic you didn't understand in class or about their experience in the industry before joining Les Roches.
Every lecturer at Les Roches has something priceless to share. Ask a Chef for recommendations on local restaurants – they know it best, ask the Accounting teacher for the real life hints and tricks in accountancy today, ask the Marketing teacher for the latest trends in brand management. I even got advice on my love life once, how insane is that?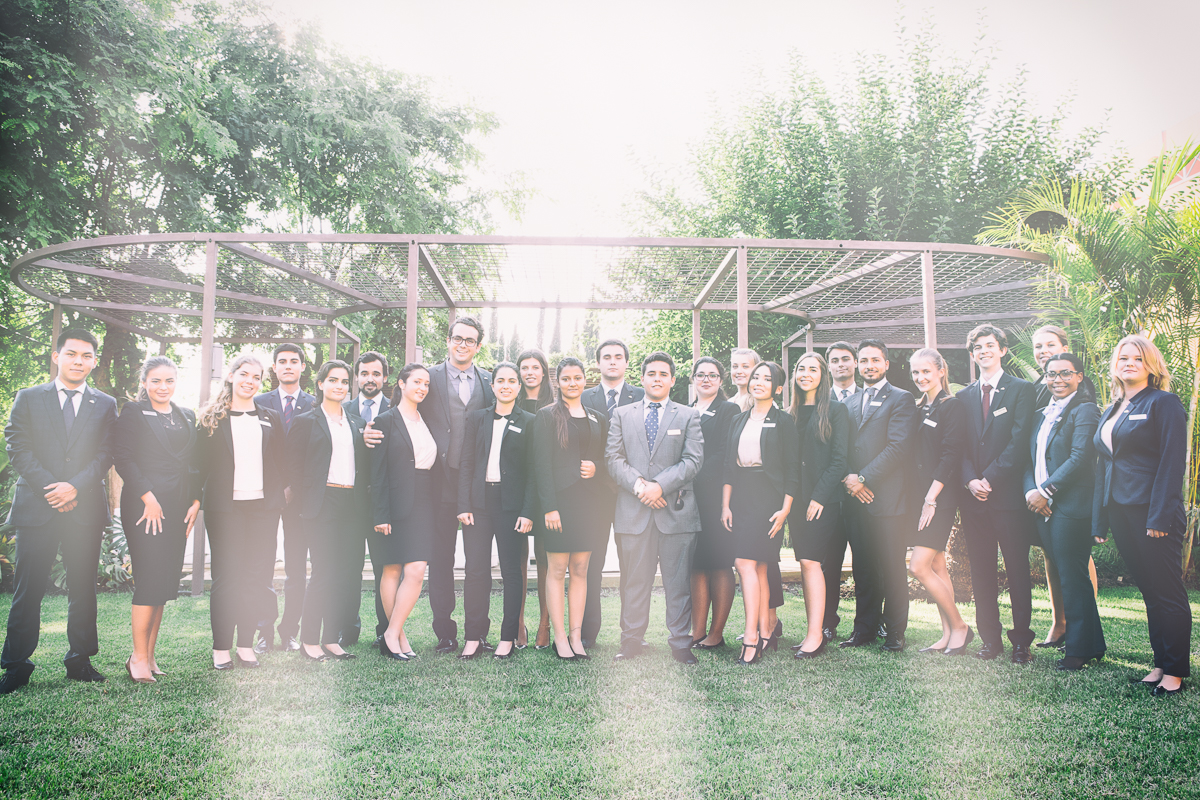 Apply for the Student Ambassador program
My life at Les Roches wouldn't be the same if I didn't receive the honor to become a Student Ambassador. It will give you an exciting opportunity to serve as a role model and represent the university at various events, where you can grow your network. This semester, for instance, I attended the meeting of the United Nations World Tourism Organization, where I got the chance to meet ministers and ambassadors from all over the world.
Moreover, you can try yourself in modeling during the photo shoots for Les Roches advertisements! You will also be able to share your exciting student experience with potential applicants and educational counselors at Open Days. In the meantime, you will be organizing the school happenings such as cocktail parties, food fairs, sports competitions or charity events. Undoubtedly, as an ambassador, you will develop your organizational and communication skills, public speaking and self-confidence. All of the above are essential for your future career.
Get out of your comfort zone
Les Roches Marbella is home to students over 70 nationalities. Use it as an opportunity to indulge in various cultures, values, and languages as well. Do not limit yourself to people of your own homeland. Multinational communication will build your personality as a mature, open-minded, respectful and flexible individual with tolerance and adaptability to any situation. Besides, when it comes to planning your next holiday, you will never need a travel agent – here you are, surrounded by natives of the most exotic destinations, from Costa Rica to Singapore – at any point of the map, there will be someone to host you or simply show you around to the top hidden attractions!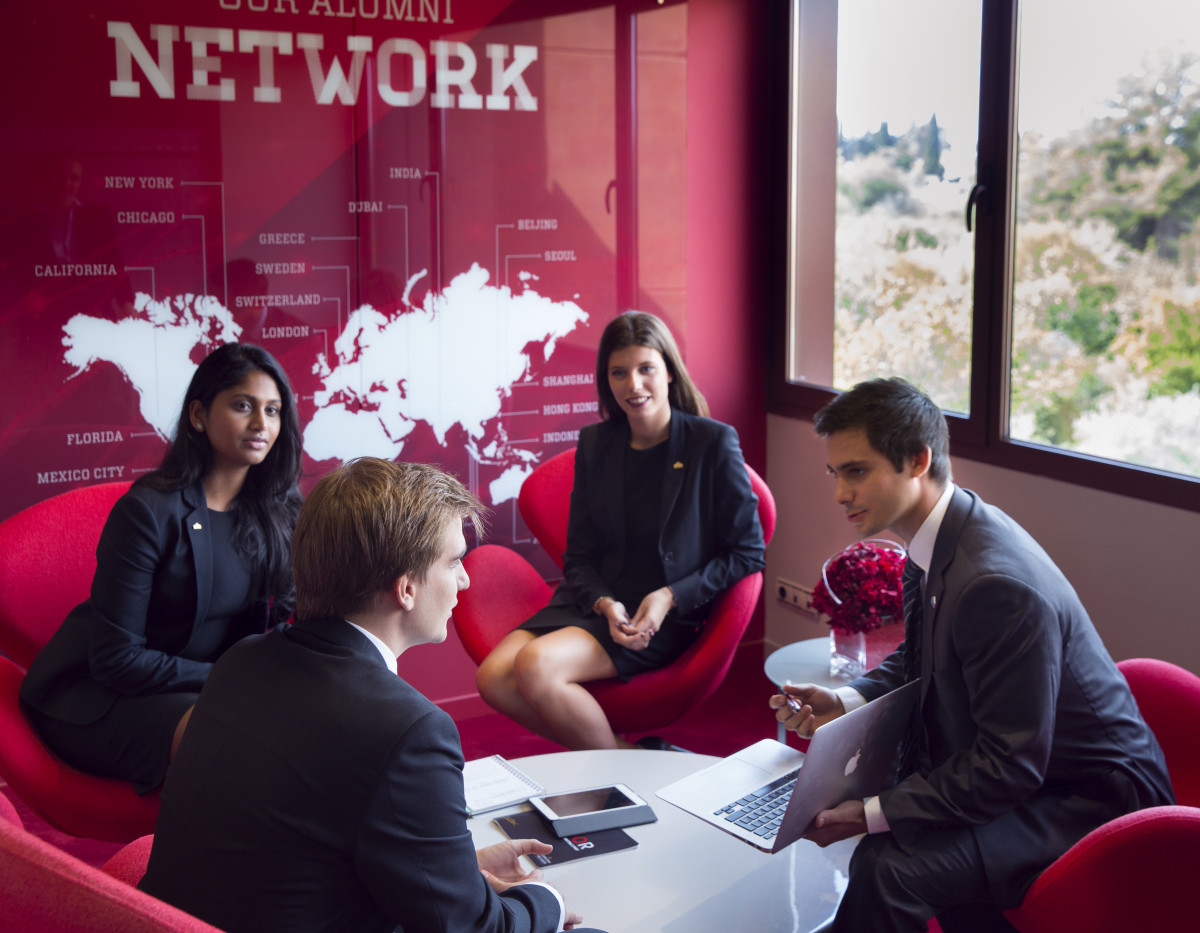 Anticipate the future (especially internships!)
Every semester, divide your tasks into manageable portions and work on each project and essay little and often. It seems like an obvious suggestion, but in Marbella, a paradise of fun, there's always the temptation to leave your work until the last minute, and believe me it isn't worth killing yourself with coffee and sleepless nights.
Additionally, think about your future career today and visit the Career Development Department on campus – they will assist you in finding an internship and provide you with valuable contacts and tools. Do your own research, too. Get your internship issue settled well in advance, this way you will not only get the best offer, but it will also allow you to focus on other things such as academic and social life for the rest of the semester.
Look out for opportunities and explore!
Les Roches gives you a great opportunity to try as many new and wacky things as possible. Sign up to all of the interesting and unique student societies on campus. Tasting wines on Tuesday, organizing an event on Wednesday, volunteering in a shelter on Thursday, and finish it all with a yoga class or a team run along the coast on Friday. And if there is no club that accommodates your interests, establish one! Learn how to play tennis at the free-of-charge tennis courts at Manolo Santana or work on your perfect abs with the gym facilities Les Roches has to offer!
To top all this off, weekends are also a great time to visit local attractions, as well as discovering the cities nearby. Have you seen the collection of retro cars in the Automobile Museum of Malaga? Have you walked along the marvellous bridge of Ronda? Have you conquered the La Concha Mountain with breathtaking views over Costa del Sol and Africa yet? There is so much more!
And last, but not least, simply enjoy it all! As tough as all the study-life may seem while you're there, I promise you will miss the university as soon as you leave. Avoid complaining (and people who are constantly complaining) and strive for excellence, development and success. If there is something you don't like – change it. If there is something you love – embrace it! In the end of the day, you are responsible for your own happiness, so why not use each and every tool possible to make the most out of your years at Les Roches Marbella and become the best version of yourself tomorrow?