We've created the definitive guide to answer your questions about international hospitality management schools. If you've come this far, it's because you want to know what studying at a hospitality management university can offer you.
Think of the last restaurant where you had dinner, the last hotel you slept in, or the last concert you attended. How did you feel? The answer will likely depend on the professional discipline of hospitality management. If you find yourself pondering this question often, studying at a hospitality management school may be for you.
In this article you'll learn everything you need to know about hospitality schools. If you're interested in a particular topic, click on the following links to advance:
What are hotel management schools?
What do you study in a hotel school?
What are the differences between hospitality studies and tourism studies?
What is the difference between hospitality management and service management?
What career opportunities does a degree in hospitality management provide?
How do I get experience in the hospitality industry?
How will I know if a hospitality school is for me?
I'm interested, but where should I study?
Let's start answering these questions – and more:
1. What are hotel management schools?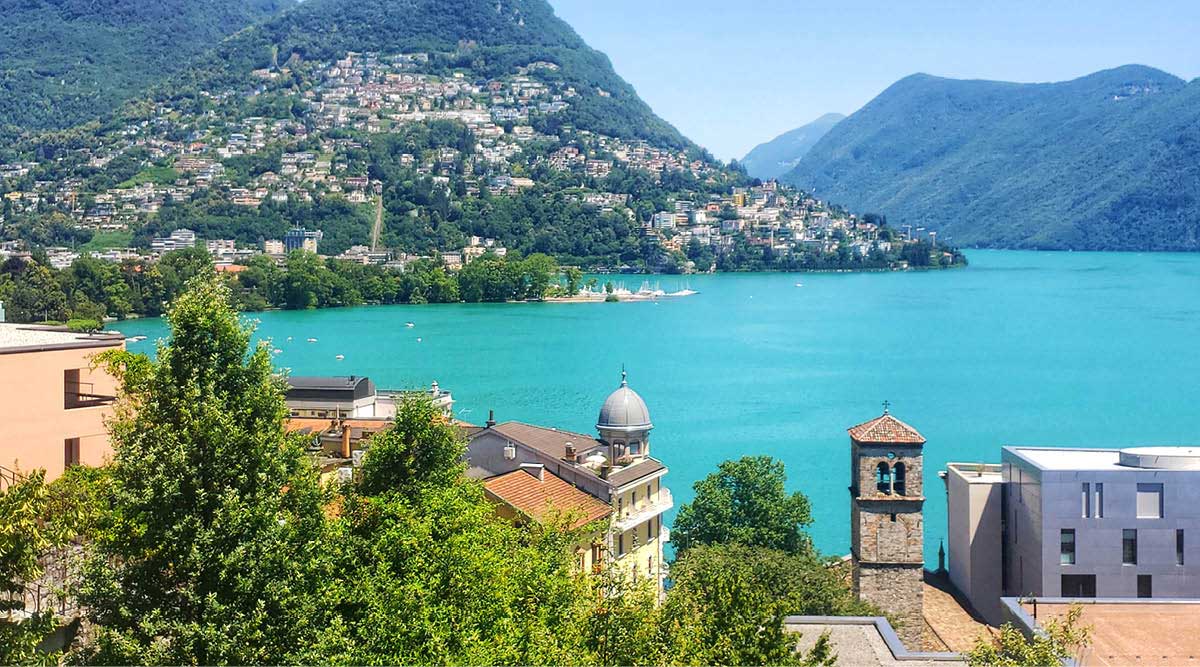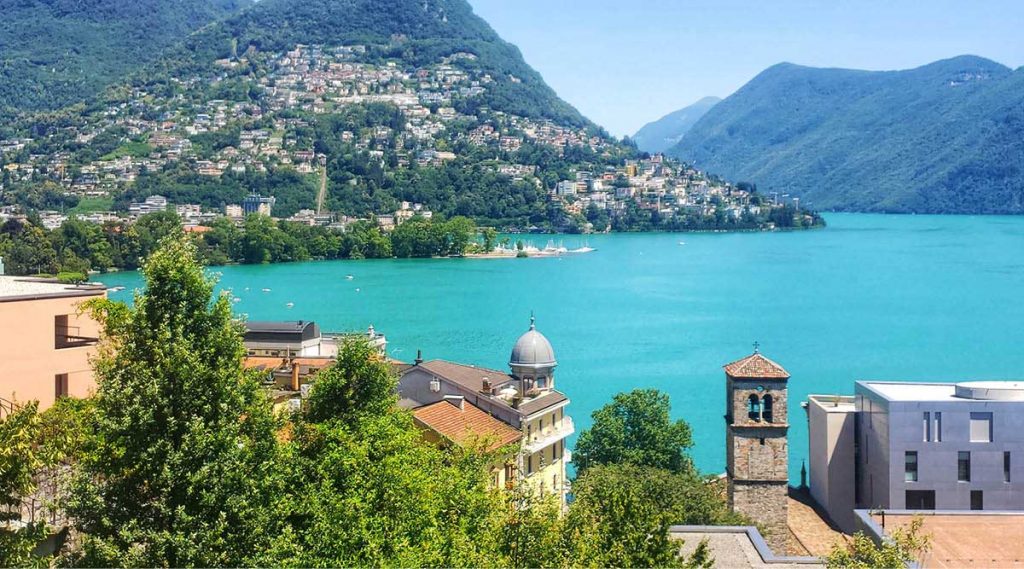 In order to understand what a hospitality management school is, we have to go all the way back to 19th Century Europe. The first Industrial Revolution created an economic boom in Europe, and with it, mass tourism was born. Thomas Cook, founder of mass organized tourism, was the first to offer organized all-inclusive travel.
The beautiful Swiss Alps quickly became a key destination for this new generation of affluent tourists. To cater specifically to their desires, the first hotel schools were founded. These schools specialized in hospitality training and developing professionals who knew how to create the best experiences for this new market, while successfully managing the opulent hotels that were being built across Switzerland.
It's this heritage that makes the Swiss model of hospitality education so respected within the industry.
2. What do you study in a hospitality management school?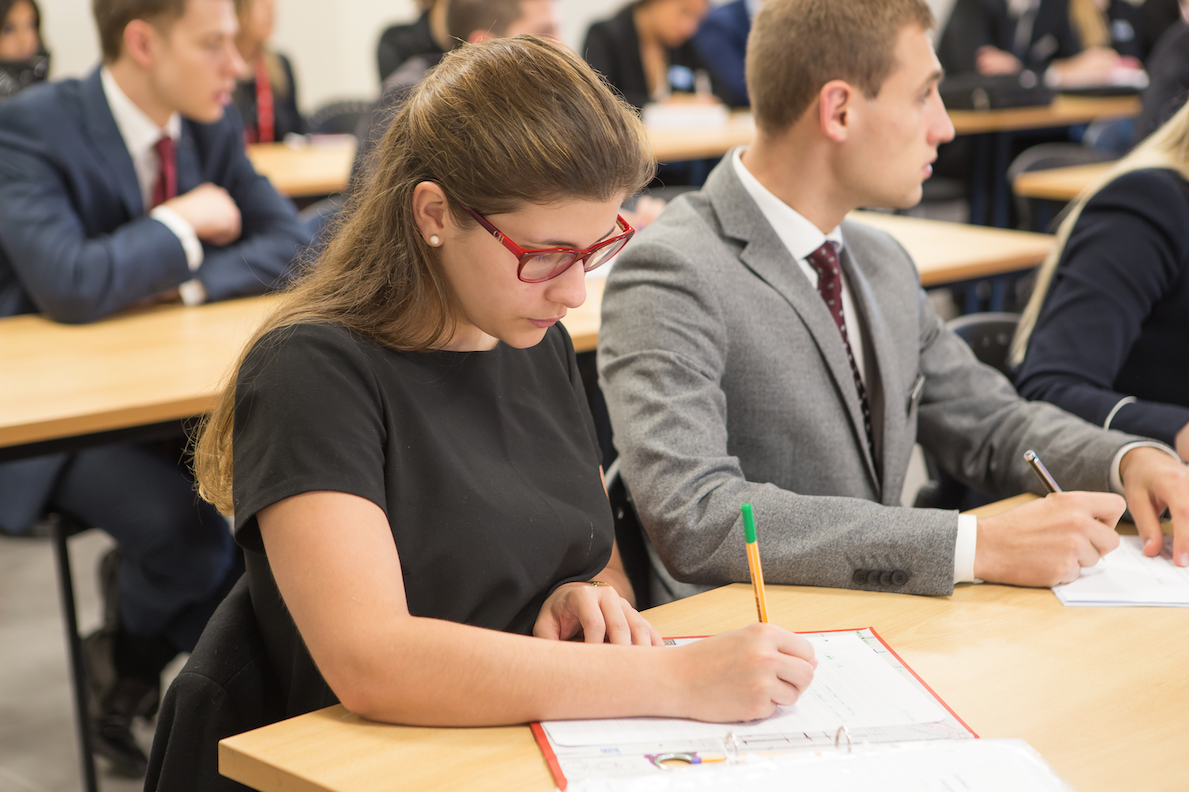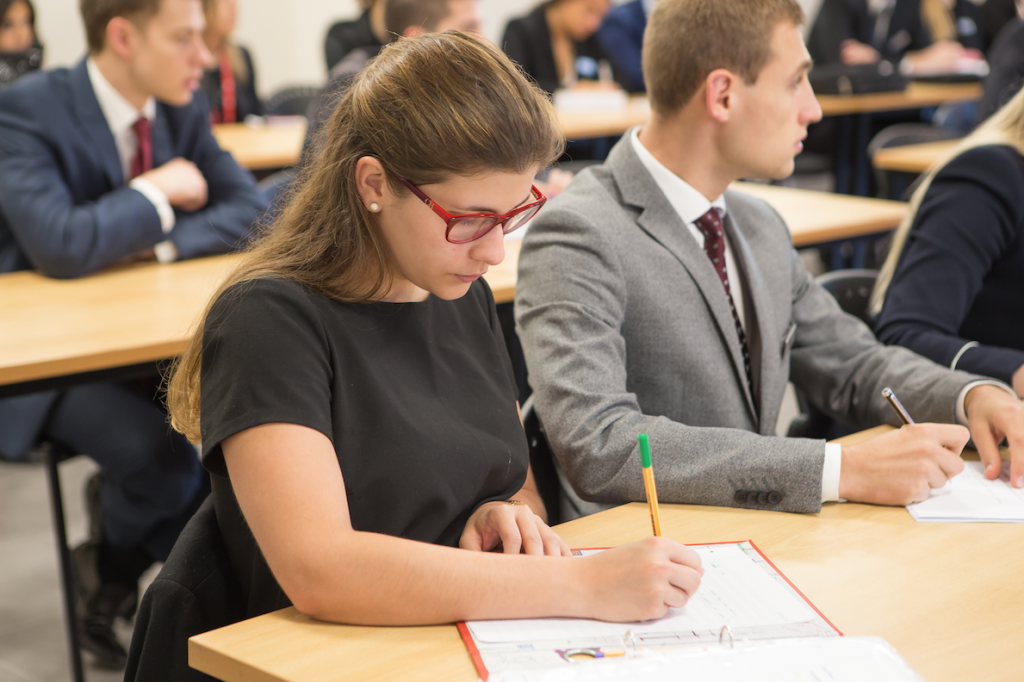 Today's fast-growing international tourism industry demands tourism and hospitality schools that offer business education through specialized training. The role of educating future hospitality professionals is an important one, given that tourism represents 10.3% of global GDP. In answering this call, hospitality schools such as Les Roches have established themselves as leaders in professional training within the international tourism sector.
In order to develop students into industry leaders, hotel management schools offer degree programs that provide students with academic knowledge, highly technical skills, and crucial interpersonal skills developed in real-world work environments. The development of 'soft skills' is one of the pillars of a hospitality business education, alongside fostering innovation, sound communication skills, and hands-on practical learning. These are just some of the basic business skills that you will learn if you study hospitality management at Les Roches.
The classes that you take in a leading tourism and hospitality school will be highly specialized towards specific areas related to the management of tourist accommodations, luxury tourism services, events and conferences. Les Roches offers undergraduate, graduate, executive training, and certificate programs that cover all of these areas.
With Les Roches' degree programs, the first undergraduate option is a 2.5-year International Hotel Management Diploma that combines practical training with business administration theory, while offering real-world professional experience thanks to two internship semesters in the hotel and tourism industry.
Next, you have the 3.5-year Bachelor of Business Administration (BBA) in Global Hospitality Management, in which you are taught in depth how a hotel and tourism business works from within. The BBA program covers critical operational functions, as well as marketing and sales, accounting, financial management, and human resources.
Here are some of the classes from the BBA in Global Hospitality Management:
– Resort Fundamentals: Operations and Communications
– Marketing for the Hotel Industry
– Principles of Sustainability and Innovation
– Marketing and Digital Sales
– Team Leadership Towards Success
– Employee and Talent Management
– Income and Price Management
– Marketing 4.0
If you want to know more, here are the admission requirements for future students.
3. What are the differences between hospitality studies and tourism studies?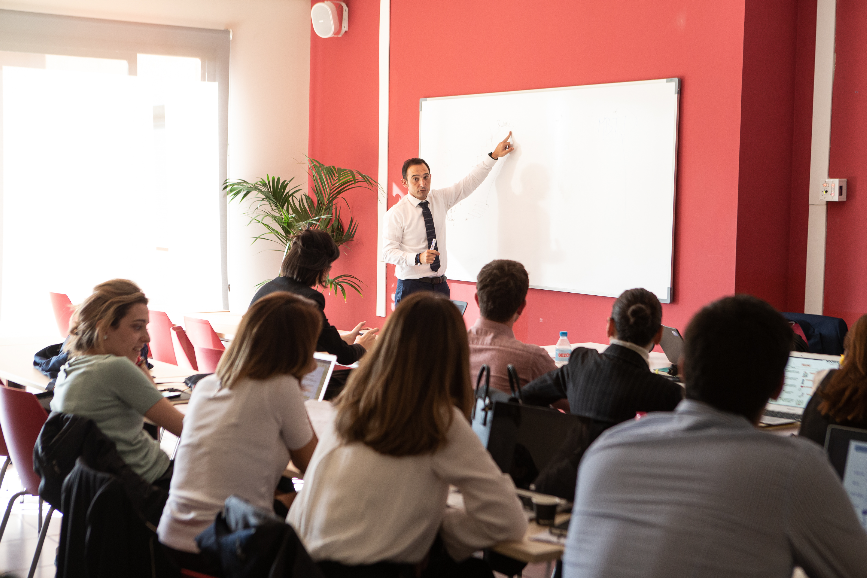 We understand that there can be confusion between what hospitality encompasses, and what tourism encompasses.
The reality is that, while related, they are not the same. Although both can be focused on serving the travel industry, the difference between hospitality studies and tourism studies lies in what services they provide to clients.
Tourism management students study the techniques and theories needed to make a traveler feel comfortable and satisfied while on their trip. The most common job opportunities are usually as a representative of a travel agency, tour guides or travel agents.
On the other hand, there are hospitality studies. The difference, you could say, stems from the quality of customer service. The saying goes that it costs 10 times more to get a new customer than it does to keep an existing one. A hospitality management graduate will be an expert in keeping clients happy – and he/she will ensure they repeat. As we say in Les Roches:
"Hospitality is the happiness industry, it is the art of creating memories."
Job opportunities for hospitality management graduates cover a wide array of professional managerial positions in hotels, spas, restaurants, conference centers, luxury services, and tourism-related companies. These are jobs where a high level of customer satisfaction is of utmost importance. If your passion is working as part of a team and making others happy, you should consider studying hospitality management.
In summary, the difference between hospitality studies and tourism studies is subtle but important. To summarize, students of a career in tourism study services to take clients to their desired destination comfortably and satisfactorily. On the other hand, hospitality management students study how to manage businesses in the leisure sector in general, including tourism, which place a high priority on client satisfaction.
More and more industries are looking for graduates in hospitality management for their management and leadership roles. Traditionally, students from hotel management schools focused their professional opportunities in hotels; however, in recent years professional opportunities have multiplied, as sectors oriented around high customer satisfaction and experience actively recruit hospitality management graduates.
Among the companies that recruit in Les Roches, it is very common to find luxury retail brands or high-end technology companies, who are looking for executives to give value to their product and, of course, who know how to create an unforgettable experience that increases the level of customer satisfaction and loyalty.
4. The difference between hospitality management and hospitality services
These terms can confuse those new to the industry. Although, they are both frequently referred to as "hospitality", hospitality management and hospitality services are not the same. If you are interested in a career in either of these two areas, familiarizing yourself with the differences between hospitality management and hospitality services is important.
Hospitality services refers to businesses that specifically provide Food & Beverage (F&B) services, generally to the public. The jobs within restaurants, cafes, bars, and catering services fall under hospitality services. These include, waitstaff, bartenders, cooks, kitchen staff, and supervisory positions. While they are not exclusively linked to the hotel industry, hospitality services are typically a key operational element in most hotels.
The need to successfully manage both the business side and operational side of hospitality service companies and hotels is where a career in hospitality management arises. Hospitality is all about quality standards and excellence in service; but it is also about business management. A degree in hospitality management meets this challenge by providing a solid education in both business administration as well as practical operations.
A practical example: let's say you travel to another city to attend a conference. The venue is located in a hotel, which also has a restaurant where you decide to dine. Most likely, the hotel's staff has been trained to cater to events, the restaurant's waitstaff has been professionally trained for F&B service, and the kitchen staff has likely been trained in a culinary arts school. Bringing all these elements together to ensure your experience while attending the conference is a satisfactory one is the role of departmental managers, who have most likely studied hospitality management.
In a typical hotel operation, the General Manager oversees all of these hospitality services and manages the business side that includes operations, finance, sales and marketing, events, F&B, housekeeping, etc. A specialized degree in hospitality management is an important asset for departmental managers, but it is especially vital for executive positions in complex business operations like hotels.
5. What career opportunities does a degree in hospitality management provide?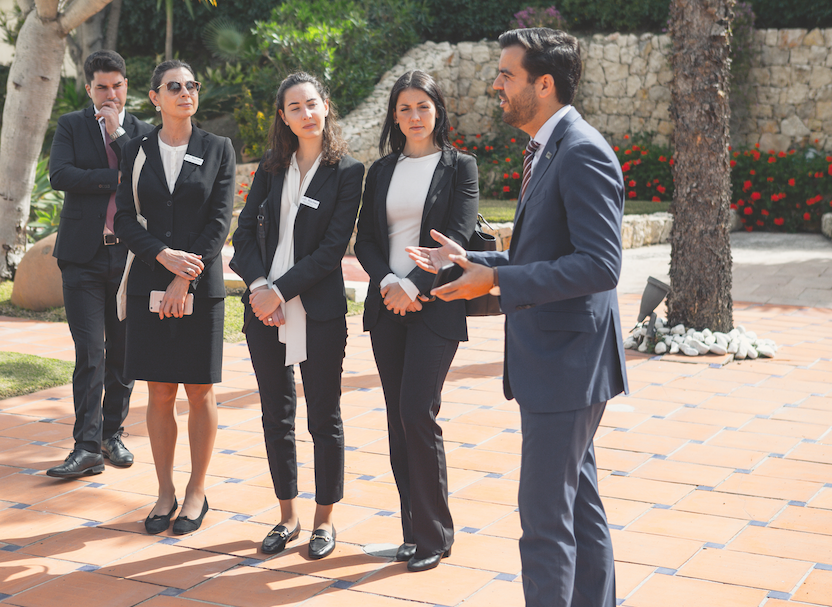 New technologies and the emerging "sharing economy" have created a boom in possibilities for students of an international hospitality school. The doors are open to all companies whose main objective is to create a memorable experience for their customers.
We have made a short list of possible career opportunities for graduates of a hospitality school. If you want to see real examples of Les Roches graduates, we invite you to read the stories of our former students.
Junior positions:
Public relations
Front Office
Marketing Assistant
Middle Management positions
Food & Beverage Manager
Export Manager
Rooms Division Manager
Real Estate Investment Analyst
Events Manager
Executive roles
General Manager (hotels, airlines, golf clubs, casinos, conference centers, etc.)
Marketing Director
Management in Sports Events
As you can see, the knowledge that training in a specialized hotel school gives you is not limited to tourism and hotel management.
Junior positions are perhaps the most common for recent graduates of a hospitality school. Your goal should be to start a professional career, learn organizational operations and participate in training programs within your own company.
A good hospitality school will train you to think about your long-term future as a professional in the industry. After demonstrating your skills in hospitality, you will most assuredly advance to executive positions with more responsibilities. It is at this point that many hospitality students go back to school for in-depth training with a Master's degree in hospitality.
6. How do I get experience in the hospitality industry?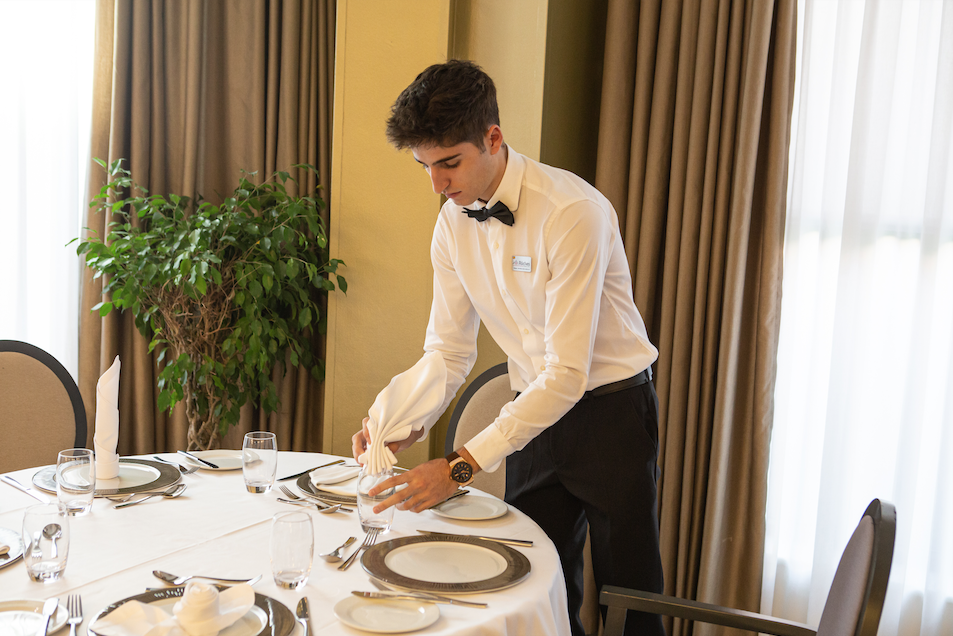 The eternal problem for young people entering the labor market: finding work without previous experience.
The good news is that today's top hospitality colleges and universities offer solutions to this problem. As we indicated earlier, good soft skills training is often the key to finding a job. As the saying goes, technical skills get you the interview, and soft skills get you the position.
The hospitality industry values personality, effort, and work ethic equally as highly as technical know-how. It will be useless to be the best accountant in the country, if you do not know how to communicate and empathize. Hospitality schools know this, and that is why they include leadership training, effective communication, and innovation in their academic curriculum.
And the best news of all, at Les Roches Global Hospitality Education we incorporate industry internships in all of our degree programs. You'll spend two semesters on internships throughout your training as an undergraduate student, giving you invaluable real-world experience at leading companies while helping you to begin networking in the industry. Did you know that more than 65 companies visit the Les Roches campus every semester to hire students? The average number of internship offers per student can reach up to five per semester!
7. How will I know if a hospitality school is for me?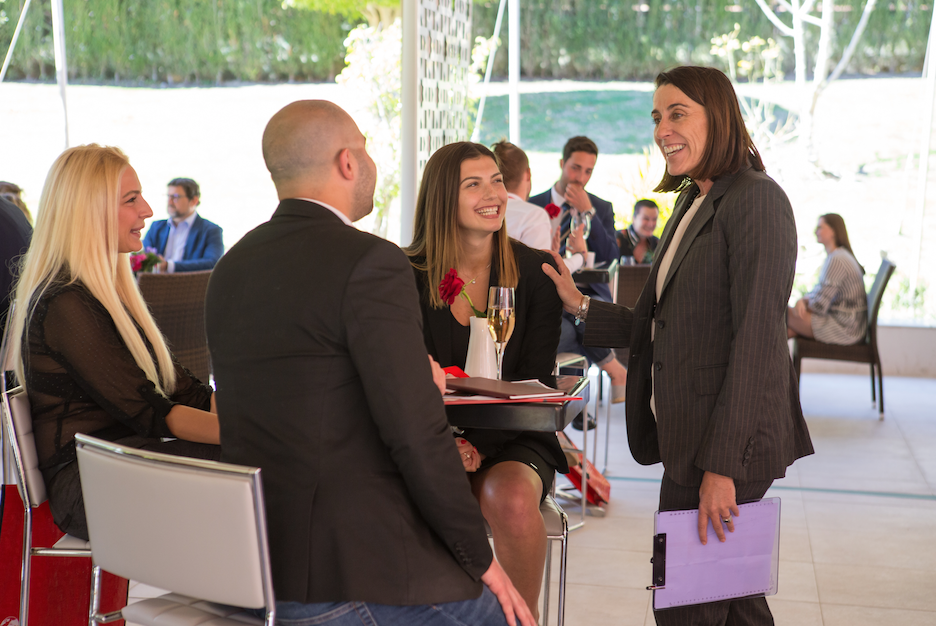 The fundamental question that we all ask ourselves at least once in our lives: what do I want to dedicate myself to? However, perhaps we should not frame the question in this way. Our focus should be more on choosing a career that resembles who we are.
Here are seven signs to know if a hotel management career is ideal for you:
You are an energetic person
You feel happy when you make someone else happy
You think the details make the difference
You are passionate about traveling
You don't want to command, you want to inspire
Monotony is not for you
You like working with others
If you identify with all or some of these traits, congratulations, you have found your passion! A degree in hospitality management will give you the opportunity to develop these traits and you will quickly learn why they are so important for a successful management position in the hospitality industry.
8. I'm interested, but where should I study hospitality management?
Colleges specialized in hotel or hospitality management that offer different types of professional courses, degrees, and specializations are present all over the world. However, there are two points that make the difference in choosing the right school: the quality of their training and their level of employability.
The quality of training in hospitality is traditionally compared to the benchmark provided by the Swiss theoretical and practical model. Meanwhile, the best degree of employability can be measured by the institution's employability ranking, of which one of the most recognized worldwide is the QS World University Ranking. Did you know that Les Roches ranks in the Top 3 worldwide for employability for hospitality management schools?
If we link quality to destinations, then Switzerland has a long tradition that is intimately tied to hospitality training. As we indicated earlier, hotel schools were born in response to an emerging market of tourists who flocked to the Swiss Alps in the 19th Century. Switzerland has done nothing but innovate in this regard ever since, and the best hospitality schools all trace their beginnings there.
On the other hand, we have Spain, the 2nd most visited country in the world and a well-known European tourist destination. The long-established luxury tourism industry in Marbella has made the coastal city a perfect setting for students of hospitality – and for this reason it is home to the only Swiss hotel management school in Spain: Les Roches Marbella.
Additionally, Marbella is globally recognized for its golf courses, its high concentration of luxury hotels, the yachting harbor of Puerto Banús, art galleries, open-air concerts, premium shops, and high-end restaurants managed by top Michelin star chefs. Under the Marbella sun, a perfect setting has been created where students will be able to absorb all the knowledge that experienced hospitality management professionals have to give.
We hope we gave you a good summary of what a hospitality school is, what it can contribute to you, and if it is an ideal place for your future. Now, it's up to you to make the decision to pursue a career in one of the world's most dynamic and rewarding industries.
You might be interested in reading: