The hospitality industry is large and incredibly varied, with lots of different paths you can follow as a hospitality professional. There are plenty of high-paying jobs you can aim for if you're considering a hospitality career, from management roles to luxury services. In this article, we'll go over the different high-paying career paths that you could take. We'll also discuss what you can do to start a successful career in hospitality, including getting a respected hospitality degree.
What is hospitality?
Hospitality is all about giving a warm welcome to guests and providing the services they need and expect. As an industry, hospitality covers everything from beach-front resorts to hotels, B&Bs, spas, restaurants, bars and luxury villas with butler service.

Hospitality depends on friendliness, attention to detail, quality, expertise and innovation, all contributing to making sure a guest's needs are met.
The hospitality industry is a huge part of the global economy. Tourism and hospitality are major businesses and in some countries, such as Thailand, tourism has a significant impact on GDP.

Hospitality is an industry that operates in almost every country in the world, which means it offers plenty of scope for travel and high-paying hospitality careers.
Why work in hospitality?
Hospitality is an appealing industry to work in if you want to:
Have the flexibility to work anywhere in the world

Work closely with customers and help guests have a memorable experience

Learn new skills in an ever-evolving industry

Work in a fast-paced environment

Build a successful career
What career paths are there in hospitality?
There are lots of career paths you can consider in the hospitality industry, especially once you have completed professional qualifications such as a hotel management degree. These include:
Hotel management

Event management

Back-of-house and housekeeping management

Food and beverage director

Careers in luxury hospitality

Revenue and finance management.
We'll look in more detail at some of these later in the article.
What are the top high-paying jobs in hospitality?
As with most industries, the highest-paying jobs in hospitality are management roles. This could be working as a hotel general manager, a hotel and restaurant manager or working as an executive in a specific department, such as marketing, accounting or event planning. Generally, these high-paying jobs require a specific level of education and will involve taking on a range of responsibilities.
Why are high-paying jobs in hospitality in demand?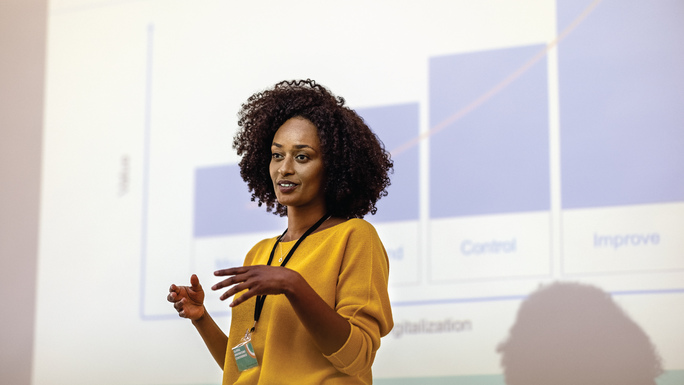 High-paying hospitality careers are in demand because they appeal to a lot of people. Careers such as hospitality management have benefits such as:
The hospitality industry is growing rapidly, meaning there are more openings.

There is a shortage of skilled workers in the hospitality field.

There are plenty of high-paying jobs in hospitality, which you can get with the right qualifications.

Hospitality management roles offer a lot of perks, such as being able to travel and work anywhere in the world.
Management and executive positions: top high-paying jobs in hospitality
If you're looking for the top-earning positions in hospitality, you want to look at executive roles. These tend to mean you will be responsible for overseeing all aspects of a hospitality business, including operations, staffing and protocols.
People in executive roles are also responsible for maximizing profit and monitoring financial reports. Some of the executive-level roles you can look at include chief executive officer, chief operations officer and chief financial officer. These are specialist roles, each overseeing managers within their departments.
Hotel and resort management
Resort or hotel management involves responsibility for the smooth running of a venue or property. This can include overseeing staffing, implementing marketing and sales strategies, ensuring high-quality guest services and monitoring the hotel's financial performance.

This is a high-income hospitality occupation, especially if you're working with some of the top hotel brands. Alternatively, working in a smaller hotel will usually mean a lower salary, but it could better suit some working styles. 
Event planning and management 
For another well-remunerated job opportunity in the hospitality and leisure industry, you could look at becoming an event planner or event manager. This can mean overseeing many kinds of events, such as conferences, galas, fundraisers, product launches, trade shows, weddings, birthday parties or concerts.

Event management needs a mix of practical skills and creative skills. Once you have a good grasp of these, there is plenty of scope for landing high-salary roles in event planning and management.
Revenue management and analytics 
Another lucrative hospitality profession is revenue management. This is all about analyzing the income and outgoings of a hotel, resort or other type of venue to maximize revenue. You'll be looking at supply vs demand, expenses and different pricing strategies.

To work in this field, you'll need analytical and mathematical skills as well as management skills. It can be an ideal career path for people who like problem-solving and logical thinking.
Luxury services and personal concierge 
There are plenty of prestigious hospitality job opportunities in the luxury sector. This end of the market focuses on providing exclusive, unique or personalized experiences to clients. For example, working as a personal concierge could mean helping arrange special services for individual guests.

There are also roles, such as luxury brand management, that involve ensuring a hotel's services, marketing and branding are aligned with consumers looking for exclusive and prestigious products.
Emerging trends and future prospects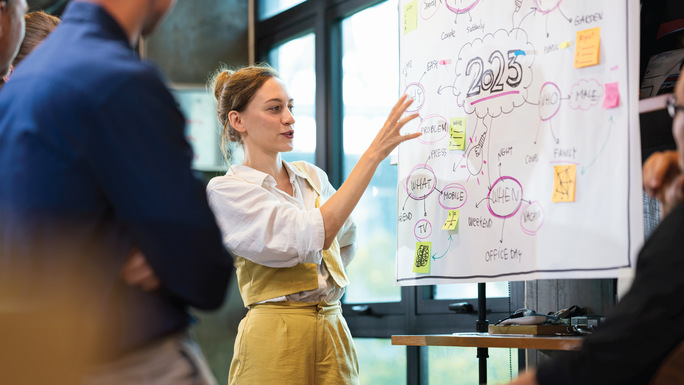 Not only is the hospitality business currently booming, it also has solid potential for growth and creating high-paying jobs in the future. With travel becoming more accessible and new hospitality businesses starting all the time, there are plenty of ways you could benefit from pursuing a hospitality management career.
Technological innovations are also creating new roles in hospitality, with staff needed to manage and implement these. However, hospitality is a field where face-to-face interactions are important and, even with developments in technology, there will always be strong demand for highly trained individuals.
Can you make six figures in hospitality?
Yes, you can make six figures working in hospitality, though the salary range will vary between roles. For example, a hotel manager in the US can expect to earn an average of $115,000 per year, while a food and beverage manager could aim to earn more than $104,000 at the top level of their field.

As always, the amount you earn will depend on how far you advance and the type of company you work for. Larger chain hotels will often give you higher earning potential, while working for luxury hospitality companies may offer the highest remuneration.
Requirements for high-paying jobs in hospitality
If you want to get any of these high-salary positions in the hospitality field, you'll need to have a compelling mix of high-end hospitality education, experience and skills and focused mindset with a can-do attitude, flexibility and determination. We'll look at the competencies and qualifications needed below.
Education and training
Most high-paying hospitality jobs will require you to have a hospitality degree from a respected hospitality school. This gives you credibility along with the skills and training you need to manage hospitality venues. Whether you're looking at starting a career or changing direction, there are plenty of courses you can choose.
Launch your career with us
Combining real-world learning with insights from industry leaders, our degree gives you a competitive edge for establishing a successful, high-paying hospitality career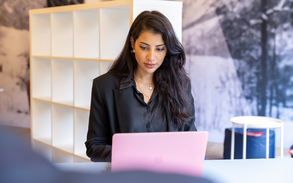 Experience
For most high-earning jobs in the hotel industry, companies will want you to have some experience working in the sector. One way to boost your experience before you even finish your degree is to find a course that offers hospitality internships where you get real-world experience. You can also look at lower-level jobs where you can pay your dues and work your way up to management roles.
Skills and abilities
To compete for the most profitable careers in the tourism sector, you should work on building skills such as:
Adaptability

Excellent communication skills

Analytical thinking

Team management and planning skills

Teamwork

Dedication

Problem solving.
All of these skills are transferable across a range of hospitality management roles.
How to get high paying jobs in hospitality
If you want to change career and improve your chances of securing top-paying positions in the hospitality and travel industry, you should look at:
Networking with people in the industry

Getting professional certificates

Gaining work experience in the field, even outside your area of expertise

Being persistent and determined

Professional development and further qualifications, whatever your current training
Fast-track to hospitality success
Ideal for career changers, our diploma merges industry expertise and challenging internships to provide the essential skills for making rapid professional progress.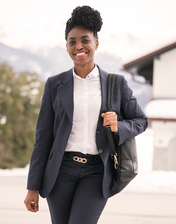 Conclusion
Many high-paying hospitality positions with excellent benefits are available to people with the right kind of qualifications and skills. If you want to get these top-paying jobs in the hospitality sector, you'll need to have a suitable hospitality degree and experience from an internship or work in the field.

Whether you're looking for well-compensated roles in the restaurant business, hospitality executive roles, or other management positions, it is essential to build the right skills through training and experience. If you're still undecided on what kind of role would be right for you, read more about what you can do with a hospitality degree. 
Photo Credits
Main Image: Yana Iskayeva/Momentvia Getty Images