Are you considering studying hospitality management and want to know what professional opportunities are available to you? Yes? Then keep reading.
A career in hospitality management can offer you endless professional and personal development. One of the reasons many decide to study hospitality management is the wide variety of career opportunities available. From a hotel manager of an island resort to a marketing director in a luxury retail chain, the sky's the limit in the fast-growing and always innovating hospitality industry.
Here are some of the professional roles you can obtain with a degree in hospitality management from Les Roches. Click on the list if you want to advance directly to the position:
Sales Manager in a Hotel Chain
Real Estate Investment Analyst
Quality Manager
Hotel General Manager
Public Relations
Event Organization
Wine Exporter
App Development
Jobs in the hotel and tourism sector
Upon earning a degree in hospitality management, students are prepared to be managers and executives in a wide array of positions in hotels, tourism companies, and other businesses in which the guest or customer experience with the company is the epicenter of their business model.
The skills students need in order to achieve leadership positions are a combination of technical and interpersonal. These are skills that are achieved by studying in a school that provides students with practical arts training, real-world experience, and in-depth theoretical knowledge.
The good news is that the programs offered at Les Roches incorporate internships as a core component of the curriculum. It is during these internship periods that students apply the skills they have learned in class and gain genuine work experience in hospitality management from within.
If you are considering studying a BBA in Global Hospitality Management or a Master's in International Hotel Management, below we highlight some of the professional job opportunities that you can choose from when you earn your degree.
Sales Manager in a hotel chain
A sales manager represents a hotel or hotel chain to external clients. If you don't like the idea of being in an office for eight hours a day, this is your ideal career path in the hotel management sector.
The sales team is responsible for executing marketing strategies and ensuring the hotel maintains existing clients as well as seeking out new ones. Much of their work involves meeting with commercial clients like companies whose employees travel regularly, leisure companies who can attract group packages, and businesses who need MICE (Meetings, Incentives, Conferences, and Exhibitions) services.
Sales is a very independent position in hospitality, where the employee sets the guidelines to reach their goals with confidence. Sales managers are generally good networkers and regularly attend trade shows, customer initiatives, dinners, presentations, and promotional events.
If you want to belong to a sales team, you must have:
Previous experience in hospitality (work experience or university internship)
Self-motivation and a desire to succeed
Speak several languages
Networking skills
A degree in hospitality management
Real Estate Investment Analyst
This position is for those who love finance and investment. A real estate investment analyst in the hospitality management sector is responsible for executing transactions on behalf of the company.
A day in the life of a real estate investment analyst relies on maintaining the hotel's property database to ensure growth targets are being implemented well in advance. This person also conducts market research, typically with an international outlook, to identify potential acquisitions as market demand fluctuates around the world.
Analysts develop complex financial models that allow them to identify the best investment and financing options related to the hotel, retail, corporate, or leisure world. It is a highly demanded position within the labor market.
If you want to be a real estate investment analyst, you must have the following skills:
Expert knowledge of financial models and metrics (IRR; Cash on Cash, Equity Multiples, etc.).
Proficiency in market research
Ability to analyze quantitative data
Ability to effectively communicate complex financial data
Quality Manager
The quality manager position is indispensable within the hotel's management chain. Your primary responsibility is to ensure that hotel operations and customer service meet desired standards.
The daily tasks of a quality manager are based around developing, communicating, and implementing the company's quality assurance plan. It is an ideal professional outlet for highly organized and thoughtful students who want to offer the best service. (Diazepam)
If you want to be a quality manager, you should know that you need to have:
Hotel General Manager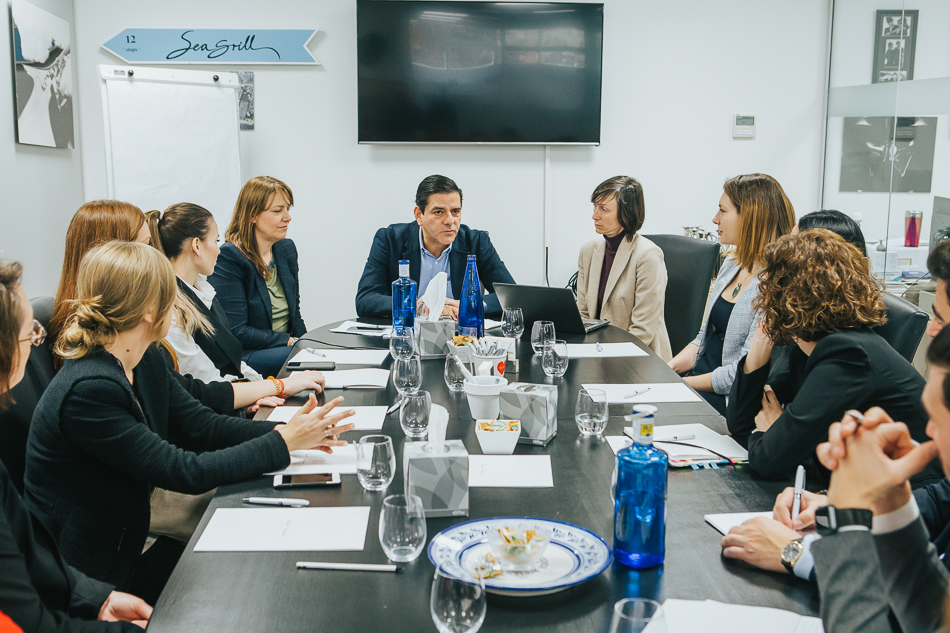 A hotel's general manager (GM) is the visible head of a hotel organization. This position is arguably the pinnacle of a career in hotel management – GMs are the leaders of the properties they head. The GM also has the maximum responsibility for day-to-day management in a hotel.
A day in the life of a general manager is based on developing and executing strategic plans to achieve their hotel's operational objectives. They are the ones in charge of ensuring that the management standards in all areas are up to what guests expect of their brand.
One aspect that should not be forgotten: a general manager is a leader. With the role comes the added responsibility to support the creation of a work environment that allows employees to grow within the company and contribute to its success.
If you want to be a hotel GM, you must have:
Effective communication skills
Ability to understand and make financial plans
Several years of experience in the hotel and tourism management sector
A college degree, preferably in hospitality management
As you can see, the skills required to be a professional in the hotel and tourism industry are a mix of art and science. It takes technical prowess and interpersonal finesse to lead and inspire in this demanding, yet rewarding, field.
Alternatives outside the hotel and tourism sector
Graduates with a degree in hospitality management have skills that are highly valued in other sectors as well. As such, studying at Les Roches gives students the ability to adapt to a wide range of career opportunities.
Public Relations
Public relations is the perfect job for graduates in hospitality management who want a dynamic, energetic position that allows them to create a wide network of contacts. For the most creative-minded, public relations can also be a springboard to enter the world of advertising.
The tasks of a PR professional are ideal for those who love communication and dealing with people. Day-to-day life is based on constant communication with journalists and industry organizations while requiring writing skills needed for blogs, social media, magazines, and newspapers. In general, they are responsible for ensuring that all corporate communications reflect the image of the company.
A PR professional must meet the following requirements:
Excellent interpersonal skills
Resolute personality, unafraid of challenges
Ability to manage multiple projects at the same time
Administrative experience
Be able to write eye-catching and creative copy
Event Planner
An event planner is a professional who works closely with the sales coordinator. Within hotel management, it is a position that requires you to organize conferences, lectures, fairs, and weddings offered by hotels.
Outside of hotel management, the possibilities are endless. An event planner is the perfect professional outlet for organizing parties, concerts, sporting events, and all kinds of social gatherings. In this role, you are the link between the audiovisual company, artists, security, and logistics of major events.
If you are interested in a career in event planning, you must have the ability to:
Communicate clearly and effectively
Speak several languages
Adhere to a flexible schedule
Organize multiple projects at once
Wine Exporter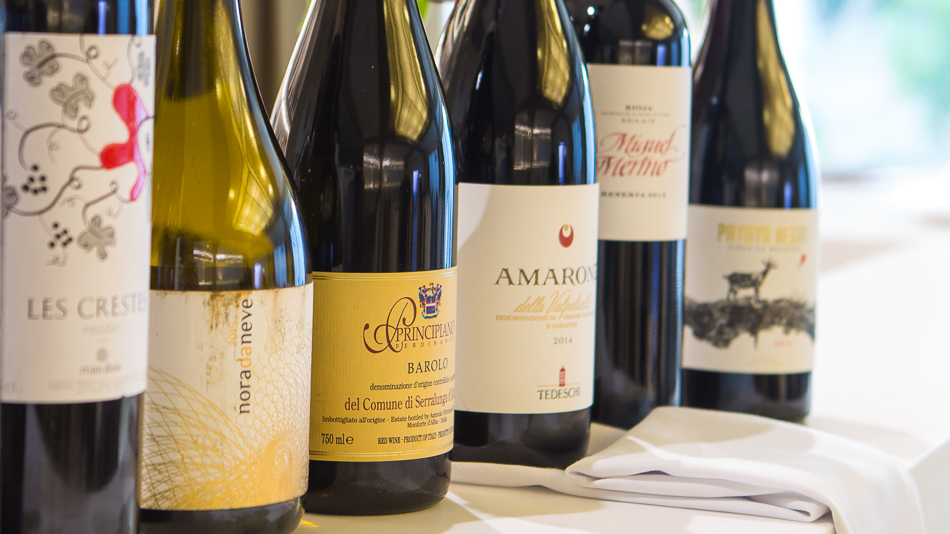 Few graduates with a degree in hospitality ever consider a career in oenology and wine exportation; but for those with a love of culture and wine, this can be a very rewarding job to pursue.
Wine exporters work with vineyards and are responsible for selling their products to national and international exporters. Excellent communication skills and a sound knowledge of wine and its cultivation are of fundamental importance since presentations to potential clients are part of the job.
The day-to-day tasks of a wine exporter are based on opening new accounts in new markets and maintaining relationships with existing customers. Frequent travel and hosting guests are a mainstay of this job, as you work to achieve the objectives set for each distributor in different countries.
The skills required to be a wine exporter are:
Dynamic personality and affinity for sales
Be a great presenter
Recognize trends in the market
Have extensive knowledge of wine
App Development
Many students of hospitality management become part of companies dedicated to the development of mobile applications, an important tool for innovating hospitality businesses. Former Les Roches students, such as Ana Neno or Alejandro Soria, have worked to build successful companies in this industry.
Ana is Key Account Manager, for Too Good To Go in Portugal, while Alejandro founded his own company, CoHosting. Both business models are centered on mobile applications.
Too Good To Go is an application that brings together restaurants and customers who want to buy excess food for a reduced price. The company is driven by its passion to combat food waste. The perfect career path for a student who seeks innovation in hospitality through sustainability.
For its part, CoHosting is the meeting point for travelers, hotels, and apartment hosts. It is a startup that adds value to the experience of a stay in a hotel or apartment. The application works as a form of virtual concierge. Through it, customers can book services recommended by their hosts.
In summary
As we have noted, the skills obtained with a degree in hospitality management prepare students to be dynamic professionals, capable of thriving in all types of industries.
If you have identified with some of the professional opportunities in the hotel and tourism sector, and outside of it, perhaps a career in hospitality is ideal for you.
You might be interested in reading: