Marketing is a key part of just about every industry these days. Companies must engage customers to sell products and this is a vital part of tourism, where marketing teams aim to attract visitors to a certain destination, region or resort. If you're looking at different hospitality careers, enjoy travel, and have an interest in marketing, tourism marketing could be the right choice for you.
In this article, we'll discuss what marketing for tourism is and some of the main strategies that you need to learn about so you can help guide a company to success. We'll also go over how you can prepare for a career in marketing for hospitality and tourism by getting a respected hospitality degree.
Definition of tourism marketing
Tourism marketing is all about the process of creating and delivering messages that influence the travel decisions of consumers. It includes a wide range of ways to connect with potential customers and encourage repeat business. This field is evolving all the time and marketing for travel and tourism now has a major digital element as well as still focusing on traditional marketing methods. Marketing features in almost every hospitality career, including resort management and luxury management.
Purpose of tourism marketing
Put simply, tourism marketing aims to encourage people to visit a certain destination. You'll often find tourism marketing also focuses on particular services, including hotels, airlines, attractions, and tours. For example, there are plenty of marketing experts in the hotel industry who work for resorts or hotel chains, helping to improve brand reputation and name appeal, as well as drawing in more customers, ultimately increasing revenue.
Types of tourism marketing
There are many strategies you can adopt in marketing for travel and tourism. Some of the main tourism and hotel marketing strategies include:
Traditional marketing avenues, such as advertising, public relations, and sales promotion

Digital and social media marketing strategies that use online channels to reach and engage with potential visitors

Destination and experiential marketing strategies, which focus on creating memorable experiences for visitors

Relationship-based marketing strategies that build long-term relationships with customers

Return on investment (ROI) strategies, which measure the effectiveness of tourism marketing campaigns
Traditional marketing strategies
Here are some of the most common traditional marketing strategies deployed in tourism:
Outbound marketing:

focuses on ways to get messages out, such as via billboards or flyers

Direct mail:

as it sounds, this involves sending promotional material such as brochures directly to potential clients

Public relations:

focuses on how the company is viewed by consumers and is used to create buzz about the business, often through the media

Partnerships:

if your company can create a partnership with another business that complements your aims, you can work together to promote both businesses. In tourism, this might mean hotels working with spas, restaurants, or travel agencies.
Digital and social media marketing strategies
Technology and social media now play a major role in any modern tourism marketing strategy, so you need to make sure you use every effective marketing channel you can. Hospitality digital marketing includes these methods:
Content marketing:

encompasses creating blog posts, landing pages, podcasts, videos, infographics, and any other content that can be put online to make people more aware of your brand

SEO:

Search Engine Optimization is all about making sure your company's content appears at the top of search engine rankings to help build awareness and engage more customers

Social media marketing:

a large part of marketing now includes making sure you have a tailored approach for each type of social media platform your target market uses. Having a strong online presence is vital for modern marketing
Destination and experience-focused marketing strategies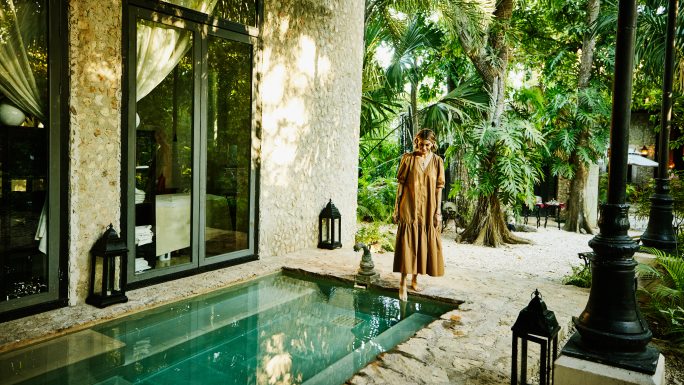 Destination marketing is all about advertising a particular place, such as an area, country or hotel. This often focuses on the special experiences you can have if you visit the destination. Some of the main strategies for enticing visitors include:
Strong visuals:

tempting and evocative images can help create an emotional response that appeals to potential customers

Focus on your unique selling points:

if you're advertising a particular location, you need to consider local competitors and show what makes you stand out.
Use demographics

: Picking the right demographic for your area lets you know who exactly you are targeting with your adverts.
Relationship-based marketing strategies
Relationship marketing is all about forming good relations with long-term customers. This is particularly important in high-end marketing, where there are significant expectations from guests who often demand a personal relationship with your brand. Aspects to focus on include these.
Customer experience:

Providing an excellent customer experience can help build customer loyalty and reminding customers of this makes them revisit your company again.

Surveys:

Customer feedback can help indicate where marketing has been successful or where it needs to be refocused. Customers want to know that companies are listening to them, as this makes them feel more valued and that their opinion counts.
Loyalty programs:

Rewarding repeat customers will help strengthen the relationship with your brand, making them more likely to choose you.
Return on Investment (ROI) strategies
ROI marketing strategies are all about making sure your marketing budget is being used properly and the company extracts maximum revenue from the smallest outlay. ROI strategy tools include:
Analysis:

You need to monitor the success of different marketing techniques to ensure that you have optimal ROI

Forecasts:

Before starting a new marketing campaign, you should always forecast what success and predicted revenue will look like.
Target audience for tourism marketing
Identifying the right target audience will help you appeal to customers more effectively and drive revenue generation.
Finding the target audience for tourism marketing means identifying the group of people who are most likely to travel to a particular destination or region or are most likely to use your tourism company's services.
Identifying the ideal customer personas
Defining the right target audience also involves understanding who your customers are and what they want. This includes analyzing factors such as their age range, interests, and income. Any information you can gather about your ideal customers will help you better decide which services to offer and how best to market them. You can look at other companies that offer similar services and consider what their customer personas are, but be aware of how your company differs and what your unique selling point is.
Evaluating current customers' needs
Successful marketing for travel and tourism also means you have to be aware of what your current customers need. Developing a deeper understanding of the needs wants and motivations of existing and potential customers will help ensure you are offering them the right products or services. Evaluating sales data can help with this, as can market research, which can be carried out through surveys and direct feedback from customers.
Understanding the motivations behind travel decisions
It's important to find out the reasons why people are traveling so you can target your marketing efforts accordingly. Knowing whether people are traveling for business or are looking for family holidays, luxury breaks, adventure holidays or trips linked to events will help you focus marketing efforts for optimum impact.
Developing a successful tourism marketing strategy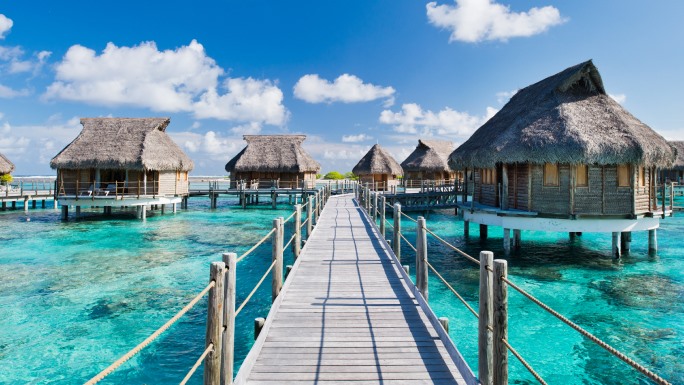 A successful tourism marketing strategy needs to be well-targeted and relevant to be effective, which means using all the information you can gather about your target customers.
Creating relevant messages for your target audience
The key points to consider when trying to craft the perfect marketing messages are:
Knowing your target audience

Understanding the challenges and pain points of your audience. This will show you what issues will grab their attention

Highlighting your company's unique values and traits and showing what sets your company apart from competitors

Demonstrating to the customer how your company meets their needs

Keeping your marketing clear and to the point

Using familiar language that aligns with your target audience's conversational way of speaking. This will help them feel more relaxed and comfortable when dealing with your company

Recognizing how to appeal to both emotion and logic in your target audience to encourage consumers to become loyal.
What are the current trends in tourism marketing?
Your marketing strategies have to stay up to date so you don't fall behind the competition. Some of the major current trends in tourism marketing include:
Demonstrating the sustainability and eco-friendly nature of tourism options

Personalized marketing, which shows how your offerings relate directly to what the customer wants or needs, such as targeted promotional offers.

Using social media, video content strategy, and other digital marketing for tourism to make attention-grabbing messages and engage with different consumer segments.
Choosing the right master's program for career advancement in tourism marketing
If you want to get ahead in marketing for the tourism and travel industry, advanced study is a great way of improving your prospects. Studying for a master's degree at a respected hospitality management school can give you the skills, knowledge, and experience you need to thrive in tourism marketing. You should pick a school that offers professional internships at leading companies so you can learn the practical side of how to become a marketing manager with some of the best in the business.
What skills and qualifications are desirable for marketing roles in the hotel industry?
To have a successful career in marketing for the travel and tourism business, especially if you want to work for some of the world's top hotel brands, you'll need a variety of skills. Those you need to work on include:
Great communication, both written and verbal

Creativity to help you come up with great marketing ideas

Ability to stay up to date with current trends such as SEO marketing

Team leadership, including setting goals and encouraging success in your team

Analytical skills to help you see what the most successful marketing strategies are

Teamworking to help you work well with other employees

Multi-tasking to help you handle the fast-paced world of hospitality.
It can also help if you get a good degree that gives you internationally respected qualifications, as this will help you stand out from the competition when applying for roles at the world's best hospitality companies.
Global leaders in tourism marketing
Combining challenging internships and tailored support from industry experts, our master's in tourism will set you up for a hospitality marketing career anywhere in the world.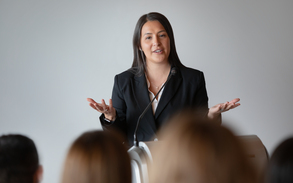 Career opportunities in tourism marketing
With a recognized hospitality qualification, there are many career options open to you in tourism marketing, including:
Digital Marketing Specialist

Brand Manager

Public Relations Manager

Market Research Analyst

Sales and Business Development Manager

Destination Marketing Manager

Event Marketing Manager

E-commerce Manager.
Conclusion
It's difficult to overstate the importance of marketing in tourism because, as with many other industries, it's vital for success. There are many marketing strategies used in the tourism sector, including traditional methods, digital marketing, and destination-focused campaigns. You can expand your skills and knowledge with access to vital industry networks through a master's degree in tourism from a hospitality school recognized for excellence.

Start your journey to success in hotel management and marketing with Les Roches today.
Photo Credits
Main Image: miljko/E+ via Getty Images