If you are considering starting a career in hospitality management, you might have looked at event planning as a possible career goal. Event planning is an exciting field and can be very rewarding for the right person.

If you think it's the right career for you, we can help guide you.
In this article, we'll go over what event planning is, the different types of event planning that you could do, and how you can become an event planner with the right training and education.

Read on to find out more about how to start your career in hospitality and events.
What is event planning?
Event planning is a fairly descriptive job title, and exactly as it suggests, these people are professionals who plan events and make sure that every part of an event proceeds smoothly.

Event planning is often similar to project management, where you will be responsible for managing every detail of an event. This includes sorting out the venue, timings, guests, speakers, performers catering, printed materials, admission, and more.
You'll be working with a range of suppliers and other companies on behalf of the organization you're working for, and some event planners will be expected to be at the event to handle any unexpected issues that crop up.
Event planners and event managers often work alongside each other, or you might find that you are expected to handle both of these roles. The primary difference is that event planners make their clients' visions a practical reality, while event managers work to make sure that everything happens smoothly on the day.
Why are event planners important?
Event planners are important to ensure that events go well. Planning large events includes coordinating many different suppliers and variables, so it's important that someone can oversee the whole process and make sure that all aspects operate smoothly.

Event planners are needed to coordinate functions for all types of occasions, including private events such as weddings and large corporate events.
Why be an event planner?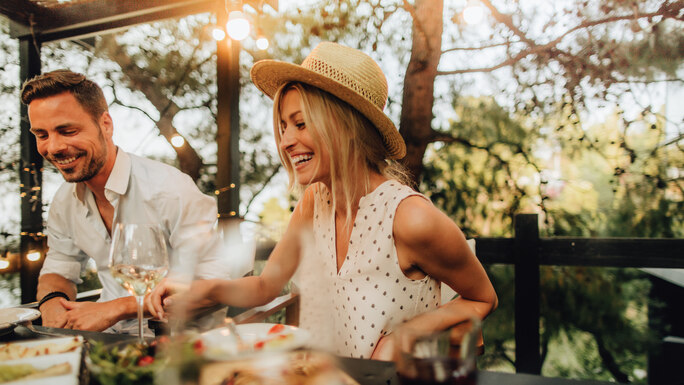 There are lots of reasons that people choose to be event planners. Some of the reasons people choose to be an event planner include:
Variety:

The job can be very varied with lots of different events to plan

Working with people:

Event planners often work with different clients, suppliers, and team members, making it a great job if you want to work with a variety of people

Creativity:

Each event is different, and planning events lets you be creative and come up with stunning new ideas
Types of event planning 
There are many different types of events that need to be professionally planned. This means that there is a range of important sectors within the industry. Some of the main areas of work for events planners are:
Corporate events

Conferences

Weddings

Social events

Workshops

Trade shows

Charity events

Product launches

Fundraisers
Each event type will have different requirements. While many event planner skills will apply to planning any type of event, there are some specific differences.

For example, a wedding or social event planner is likely to need more creativity to assist clients with the theme and decorations they want.

On the other hand, a planner for conferences will need to timetable lots of different speakers and events without any issues and perhaps oversee audio-visual equipment.
Of course, if you're working with a specific hospitality venue, you might find that you're responsible for planning a wide variety of different events, which can be an exciting challenge in itself.

Otherwise, if you intend to focus on a specific area of event planning, you'll need to work out which one is best suited to your preferences and skills.
Event planning process 
Planning events is an intensive process with many elements. These include:
Initial consultations with the client to find out what they want from the event

Budgeting for different aspects of the event

Site inspections to confirm where different parts of the event can happen

Vendor selection, including catering

Assisting with marketing strategy for some events

Contract negotiation
Once the event has been planned, there are still many aspects to sort out, making sure that event execution goes well. This means having to manage all client expectations and handling any emergencies that come up.
It's also vital to pay attention to best practices for after the event, which include:
Following up with clients to make sure all their needs were met

Evaluating different suppliers, team members, and protocols

Gathering feedback from the client and guests for continual improvement
Steps to become an event planner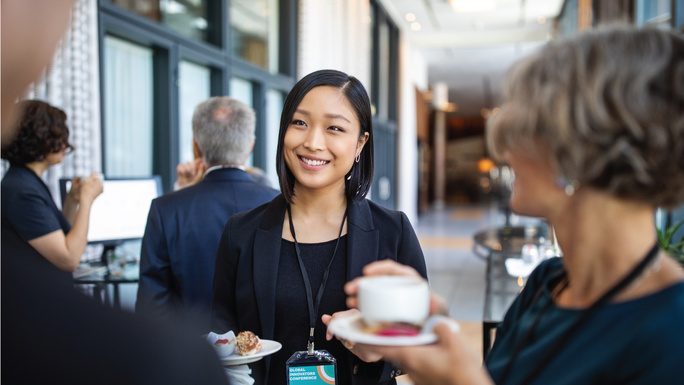 If you're looking at how to be an event planner or start an event planning business, there are a few steps that you can take to improve your chances of being successful.

This prep work will make sure that you have a good grasp of what you need to do in the role, and it can make it much easier for you to develop a career in events planning.
Explore the industry
The hospitality and events planning industry is varied and there are many different areas that you might want to explore.

You can look into all the types of event planning listed above and try to work out which sector is most interesting to you.
If you can, it's also good to get some experience within the industry. You can do this by working in an entry-level role in an event planning service to get experience.

It's also worth talking to people who work as event planners. This will give you insight into the practical demands of this work, the event planner job outlook, and it might reveal any particular areas you want to work in.
Develop skills and knowledge
There are skills and knowledge you'll need for an event planning career. Many of the skills you need can be gained through getting a hospitality education, for example by studying at our Swiss hospitality school, or by getting experience in hotel management or a similar field.

Getting a thorough event planner education can help ensure that you have all the organizational skills, planning skills, and communication skills that you need to ensure a successful career.
World-class management and event planner education
Our professional hospitality courses give you all the skills and knowledge you need to launch a successful career in event planning.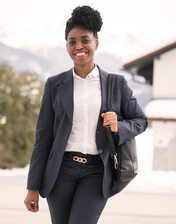 Education and skills required 
If you want to make sure that you have the best skills and knowledge base possible for the events industry, you might be looking at event planning education options.

A great place to start is getting a degree in hospitality, especially if you choose a degree that includes a hospitality internship to get you the hands-on experience that will help cement your skills as a professional event planner.
What are the requirements for becoming an event planner?
Different companies in the event management industry will have different educational requirements. However, getting a recognized event planner certification such as a professional degree can help you with your career in event management and event planning.

Other than this, you should also make sure that you get worthwhile experience in the hospitality industry, as this will help you acquire the skills you need. You should also become familiar with event planning software and tools, as well as any event planning trends that will affect the industry.
Industry-leading qualifications in hospitality
This intensive MBA gives you all the skills and networking opportunities you need to launch a successful career in event planning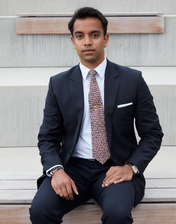 What qualities do successful event planners have?
There are many skills and qualities that you need to succeed in event planning. Some of the main capabilities you need to develop alongside any qualifications and event planning skills you have include the following.
Communication: There are many occasions when communication skills in hospitality

 are vital, both in written and spoken communication. You'll also need to know how to deal with team members, suppliers, and guests.

Organization:

Planning events requires high-level organizational skills.

Time management:

You will have to balance a range of different tasks, so you will have to learn how to manage your own time and how to plan different activities.

Creativity:

You will need to use your creativity to make sure that events are unique and make an impact.

Problem-solving skill:

There will always be issues that arise, especially in event planning where there are many time-sensitive elements. You will need to be good at thinking fast to solve problems.
How to be an event planner: conclusion
Professional event planning is an exciting and enjoyable role for people who like to work hard, be creative, and ensure that exciting events go smoothly.

It mixes organization with imagination, and you'll often find that no two events are quite the same. This means that it's often a fun and unique job role.

If you are looking to become an events planner, you should focus on building your hospitality skills as well as getting experience in the industry.
If you are considering other things you can do with a hospitality MBA or hospitality degree, we can help guide you toward great hospitality careers.

If you're ready to take your first step into the hospitality industry, look at our courses and enroll today.
Photo credits
Main image: RWP UK/Stone via Getty Images