If you want to move into managerial roles in the hospitality industry, you'll need to know how to be a successful leader.

These roles all involve leading teams to complete certain projects and making sure the whole team operates smoothly and efficiently.

Whether you're aiming for management roles in a certain sector of hospitality, you want to be a general manager, or an executive for a large hospitality venue chain, it's vital to learn effective leadership skills.
In this article, we'll look at what effective leadership is and why it's so important for careers in hospitality. We'll also discuss the skills and qualities you'll need to develop for leadership success as well as ways to build them, from personal development and practice to obtaining a hospitality degree.
Understanding effective leadership
If you're aiming to become effective at leadership in the hospitality industry, you first need to understand more about leading.
Leadership is where you take charge of a group of people and support them to meet goals or targets.

This means knowing all about the tasks at hand, being familiar with the strengths and weaknesses of your team members, and being able to prioritize and plan to ensure the best outcome. You'll need a range of different skills to ensure good leadership capabilities.
Can anyone become an effective leader?
Yes, anyone can become a great leader if they gain the right leadership abilities. It's possible to build effective leadership skills no matter who you are and what kind of work you currently do.

In fact, even if you haven't considered yourself a typical leadership candidate, this can be a benefit. People from different backgrounds and people with different base skills will all have different management styles, which can be hugely beneficial to an organization.
If you don't already have leadership experience, there are plenty of ways to build the skills you need – both leadership qualities and general hospitality skills essential for a successful career.

This means that if you're willing to put in time and effort, you can become an effective and successful leader.
The impact of effective leadership on organizations
Effective leadership is vital to help make sure an organization runs smoothly. It helps make sure projects are completed on time and to a high standard. In hospitality, this includes making sure staff are scheduled efficiently and there is sufficient staffing at all times.
It will also mean checking your team members are following the right protocol for looking after guests or handling their stations. If there is no effective leadership in place, problems can spiral and tasks can be left unfinished as people may not know what to do.

Effective leadership is vital in all sectors of hospitality.
Key characteristics of effective leaders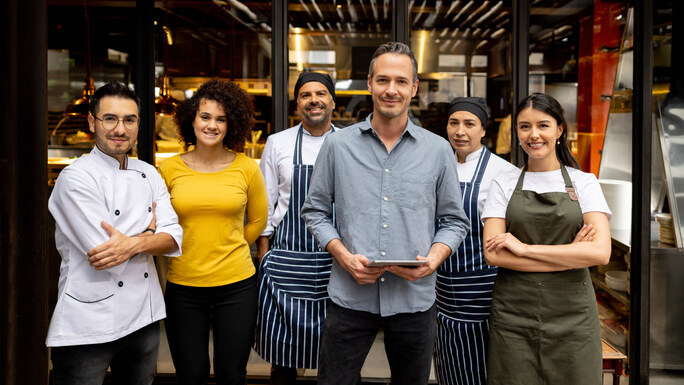 There are many leadership qualities you need to build on if you want to be the best leader possible. Of course, some specific leadership roles might have specific qualities you need to possess.

For example, if you want to become a director of business operations, you will need to have top-quality finance and accounting skills to monitor the financial side of the business.

However, many leadership skills are transferable qualities that will be extremely useful in any management or leadership role.
What are the qualities of an effective leader?
Some of the top effective leadership skills are:
Effective communication skills

Decision-making capabilities

Emotional intelligence

Integrity

Accountability

Confidence

Creativity

Problem-solving

Resilience

Flexibility
What are the essential skills for effective leadership in the hospitality field?
The hospitality field is all about working closely with guests to ensure their needs are met. In a leadership capacity, you will often need to help resolve complaints and issues that have perhaps escalated up the chain.

This means active listening and conflict resolution are particularly important skills whatever type of leader you are.
Hospitality will also give you the opportunity to work with people from all over the world and you might find people from vastly different cultures in your team.

To be a great leader, you'll need to have cultural awareness and be good at communicating with people from different cultures.
Developing personal leadership skills
If you're looking to hone your skills for hospitality industry leadership, there are different ways you can go about this. The main options include:
Education: studying hospitality management at a Swiss hospitality school

 will give you all the skills you need to become a great leader

Work experience

: many fields offer opportunities for leadership growth. You can look at taking on more responsibilities in your job to help you gain experience in leading teams

Internships: if you need more hands-on experience, a hospitality internship

 is a great way to improve your leadership competencies. This could be done as part of your studies or separately

Self-improvement:

it's also possible to use reflection and self-analysis to look at the skills you have and what skills you could build on to improve your leadership techniques
Are leadership skills innate or can they be learned?
While some skills and qualities are innate, you can easily learn all the skills you need for leadership as long as you put in enough time and effort.

It can be useful to assess which skills you already have, as we all have different innate skill sets. You can use these as a base to build on to become a better leader.
How can I improve my leadership skills?
One of the best leadership development strategies is to get a formal education in management and leadership. This means you will have expert professionals helping you refine your skills with the appropriate leadership training.
World-class training in hotel and hospitality leadership
Combining professional internships and expert tuition, our courses are designed to deliver the leadership skills vital for hospitality industry success.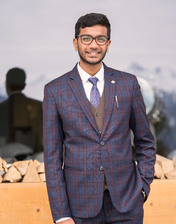 Building and leading high-performing teams
Part of being a great leader is building and leading teams. Some of the ways you can succeed at team management in hospitality include:
Knowing your team member's strengths and weaknesses

Setting clear expectations and goals

Effective team communication and collaboration

Empowering and developing team members

Recognizing team achievements

Handling mistakes or confusion gracefully and calmly
How can I build a successful team?
The most important thing when building a team is to make sure your people work well together. A lot of communication in leadership is about making sure your team is operating efficiently, smoothly, and happily.
How can I motivate my team members?
People work best when they are motivated. Ideally, your whole team should be motivated to give their best to the current project or task. You can help motivate your team members by helping them understand the wider impact of the tasks they are working on, showing why it is important to do well.
It's also good to compliment your team members when they are doing well and use rewards and bonuses when you reach certain milestones. You also need to avoid overworking your team members and make sure that they feel listened to.

Overworked and under-appreciated workers will not be motivated to do their best.
Continual growth and learning as a leader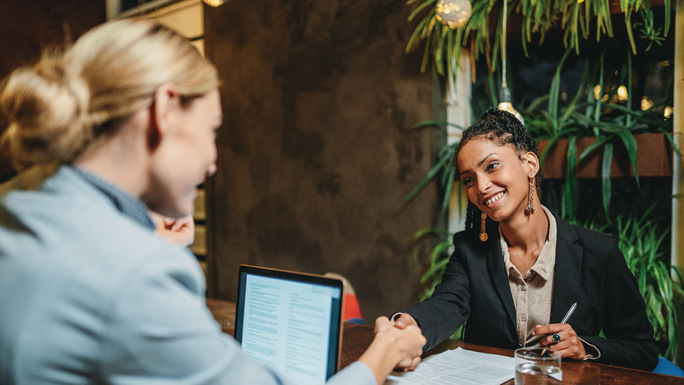 It's vitally important to focus on your personal growth as a leader. Leadership self-improvement will help you stay at the top of your game and gain critical skill growth, so you can better manage your team. Some of the ways you can encourage continued professional and personal growth are:
Embracing a growth mindset for leadership success 

Seeking feedback and mentorship for personal development

Seeking feedback from your team on what you are doing well and what you need to improve

Pursuing continuous learning and skill development 

Overcoming leadership challenges with resilience and a positive attitude

Analyzing failures to see what you can improve

Being open to new leadership techniques and leadership strategies, even if they don't seem like your typical style of management
One of the most important factors in leadership development is the impact of further education. Even if you have a solid background of study and experience in leadership, there is always more to learn.

This doesn't have to press pause on your current career progress either. For example, you could look at an executive MBA for development that fits around your current role, letting you progress and improve while also staying in a leadership position.
Intensive study for advanced leadership
Our high-energy, one-year MBA gives you world-leading hospitality leadership skills and tailored career support to take your career to the next level.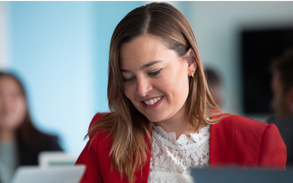 How to become a leader at work
If you're looking for simple steps to move into leadership at work, try these methods for getting yourself into the leadership mindset:
Connect with your team

Make decisions

Be honest

Encourage communication

Make yourself available

Be trustworthy

Create effective solutions

Lead by example

Have a positive attitude

Pursue development opportunities
Conclusion
Whether you're interested in hotel management or another hospitality career, it's vitally important to know how to be an effective leader. You'll need to work on many skills, such as communication, decision-making, problem-solving, and more.

Remember these skills are a two-way street when you're a team leader, so leadership communication is about listening to your team as well as clearly explaining what you need.

Leadership problem-solving means using your team's skills to their fullest and developing your own style of leadership to help your team thrive.
If you are looking at skill development for leaders, then a professional degree in hospitality management can help you get tailored support to enhance and grow your innate skills. It's also vital to analyze your leadership style and make sure you are putting together the most effective team you can while performing at your best.
Photo Credits
Main Image: shapecharge/ E+ via Getty Images