When we're at a hotel, resort or other hospitality venue, we often say we expect good customer service. This is vital in the hospitality industry where customers are the lifeblood of the business and, if you want a career in hospitality management, you'll need to understand customer service. But what exactly is good hotel customer service? And how can you learn the essential customer service skills for a career in hospitality?
In this article, we'll discuss what we mean when we talk about hotel customer service and why this is such an important subject in hospitality. We'll also go over how you can become an expert in customer service for hospitality as well as the careers you can aim for with these skills.
What is customer service?
Customer service is all about the direct interactions a company has with its customers. This could be in person, over the phone, via email or through any other platform.

Different industries approach customer service in a variety of ways, but the goal is always to make sure customers are satisfied with the assistance or support they receive while interacting with the company.
It's important not to mix up customer service and hospitality. Hospitality only focuses on making guests feel welcome and comfortable, while customer service has a wider scope.
What does guest service mean?
Guest services is a similar term but with a bit of a difference. Guest services are all the amenities offered to guests in the hospitality industry, such as concierge, room service or front desk service.

This will be a part of guest relations and customer service, but they are distinct.
How do you define excellent customer service?
It can be a challenge to define great customer service. This is because customer service excellence will be different from one sector to another and individual customers will always have their own views on what makes customer service great.

In general, it means always aiming to exceed customer expectations and give every guest an experience that makes them feel valued and listened to while providing them with the help they need.
Why customer service is important in hotels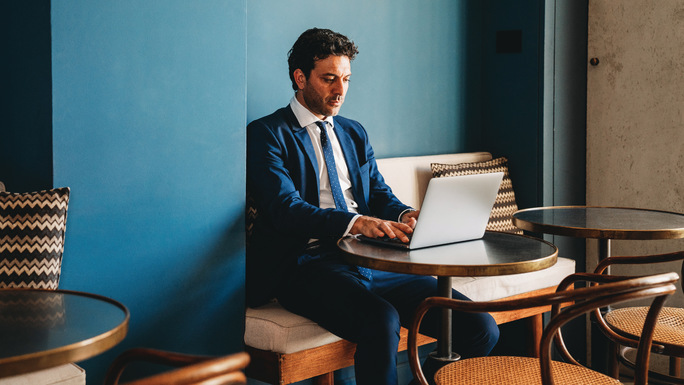 Customer service is vital in hotels because it can directly affect their income. Hotel guest satisfaction will determine how likely people are to come back and give repeat business.

As well as fostering customer loyalty, guest satisfaction will also lead to patrons leaving positive online reviews or making word-of-mouth recommendations, both of which can help bring in more customers.

Providing excellent customer experience will also allow a hotel to maintain a higher price point, helping improve profits.
How does hotel customer service impact guest satisfaction?
It's important to note how 'customer service' and 'guest satisfaction' are connected. Guest satisfaction is simply a measure of how happy customers are with their experience.

One of the main factors in this is customer experience. The other factors that affect guest satisfaction in the hotel business include the amenities, what the hotel offers and price or value for money.
How to provide excellent hotel customer service
It's vital for anyone who wants to work in hotel management to understand how to provide great customer service and ensure a rewarding customer experience. Some of the key things to do when looking to improve customer service are:
Making it easy for guests to get the assistance they require

Requesting guest feedback so you know where to improve

Offering a personalized service for your guests

Making sure staff training covers how to interact with guests

Always aiming to exceed your guests' expectations

Listening carefully to what guests need

Making every guest feel special

Using modern technology such as social media to reach out to customers in new ways

Practicing empathy and understanding different cultural needs

Working on complaint processes and problem resolution

Focusing on a customer-centric service, where the aim is fulfilling all needs
What are some examples of exceptional hotel customer service?
There are many different ways to offer great customer service. Some examples of guest services from top hotel brands and leading hospitality companies throughout the world include:.
Getting to know customers ahead of time: many hospitality venues such as Soho House

 ask prospective members to provide information about themselves, which can help the company offer the right kind of customer service for their clients

Loyalty programs: having a loyalty program can help make your customers feel valued and appreciated. This is an approach used by many establishments, such as Jumeirah Hotels and Resorts
Personal service:

some luxury chains, such as

Four Seasons Hotels and Resorts

, focus on giving individualized service to guests as standard. This means entering every guest interaction without preconceived notions of what good customer service should look like
Common hotel customer service challenges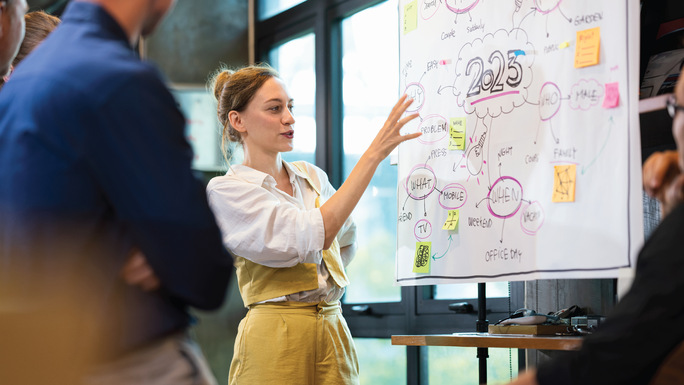 There are several challenges hotels face with customer service, including:
Retaining the best staff

Ensuring staff training is always up to date

Changes in guest tastes and preferences

Staying up to date with communication and new technology

Accommodating guests with a huge variety of requirements

Handling complaint resolution well

Ensuring customer service stays consistent, for example, customer service in a restaurant

 within a hotel and customer service in the hotel itself

Fast service recovery after an unexpected problem
How to overcome hotel customer service challenges
If you are looking to overcome customer service challenges in your career in hospitality, our top tips include:
Encouraging feedback from guests

Tracking metrics for improvement

Ensuring staff training is always a priority

Digitizing customer experiences

to offer the best contemporary experience

Discussing the importance of being proactive when addressing customer service challenges
World-leading BBA in hospitality
Our focused blend of skills, practical experience and expert guidance means you'll rise to any challenge in your successful hospitality management career.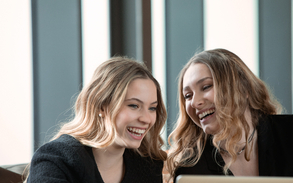 Which skills are needed for excellent hotel customer service?
You'll need many techniques to succeed as a hotel or resort manager. Vital for customer service include:
Communication skills

Problem-solving skills

Understanding the expectations of guests from different cultures

Team leadership

Empathy

Organizational skills
How to learn customer service skills
One of the best ways to learn customer service skills is by getting a degree from a hotel management school. You'll want to ensure your chosen program includes hospitality internships, as these will give you hands-on experience, as well as theoretical studies. This real-world training is essential to help you refine your approach to customer service.
Intensive hospitality studies
Whether a career changer or a recent graduate, our diploma in hospitality gives you game-changing skills to triumph in your new field.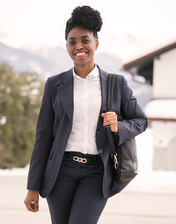 What career opportunities are available in hotel customer service?
There's a wide range of different careers you can consider with a great track record in customer service. Some of the most common roles that require great customer service skills are:
Hotel manager

Front of house manager

Food and beverage manager

Guest experience manager
All these roles can be exciting and rewarding for people who want to be able to ensure the smooth running of a hotel.

If you like the challenge of making sure customers' expectations are exceeded and want to use your leadership skills in a rewarding environment, careers in this sector can be ideal.
Customer service in hotels: conclusion
Customer service is all about dealing with a customer and making sure every aspect of interaction meets their needs. Doing this draws on skills in communication, issue handling, organization, deploying empathy, efficiency and cultural sensitivity.
Customer service is especially important in the hospitality industry, where guests trust you to look after their needs and where guest satisfaction can directly impact a hotel or resort's bottom line.

If you want to get the skills needed to excel in customer service and hospitality management, our hospitality degrees are an ideal way to get the qualifications you will need for a successful career.
Photo Credits
Main Image: miljko/E+ via Getty Images