In the restaurant industry, customer service is integral to operations.

Whether you are a career changer or want to move up the ranks, being able to demonstrate excellent restaurant customer service skills is essential for success in the industry.
This article will provide all you need to know about professional customer service in restaurants and how this is the foundation to success in the industry.
The importance of customer service in the restaurant industry
The way customers are treated and their overall experience can make or break a business, as happy customers often come back and recommend restaurants to family and friends.

Demonstrating excellent customer service at restaurants sets them apart from the competition, creating a lasting impression on customers that can lead to increased revenue and long-term loyalty.
The impact of customer service on restaurant success
When it comes to the success of a restaurant, customer service may be overlooked in the face of more tangible factors such as menu options and ambiance.

However, delivering customer excellence is just as important, if not more so.

Poor customer service can lead to negative reviews and a drop in customers, while customer service quality creates loyal regulars and valuable word-of-mouth marketing.
Creating positive customer experiences in restaurants
Creating positive experiences for customers starts with understanding their needs and providing them with exceptional service.

This means demonstrating hospitality, courtesy and respect, as well as being attentive to customers and being proactive in helping them with their questions and requests to establish a positive customer relationship.
Essential skills for restaurant customer service and management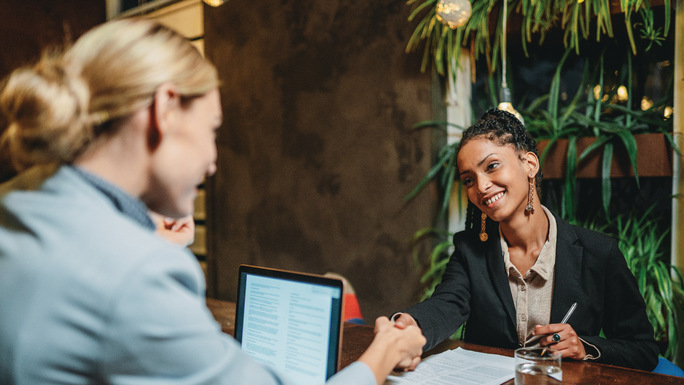 The most successful management hospitality industry professionals possess a variety of essential skills that enable them to provide exceptional customer service.
Communication skills for restaurant professionals
The importance of communication in the hospitality industry cannot be overstated. Excellent communication skills are essential for restaurant customer service and management.

Good communication involves active listening, understanding customer needs, and responding in a polite, efficient manner.
Attention to detail and problem-solving abilities
Paying attention to the small details can contribute to a positive customer experience. This includes proper table settings, serving food promptly, and using appropriate language when conversing with customers.
Leadership and team management skills
Restaurant managers must be able to motivate employees, provide direction and delegate tasks promptly.

They should also possess conflict resolution skills for dealing with customer complaints and resolving disputes between staff members.
Preparing for a career in restaurant customer service and management
People who pursue careers in hospitality require an understanding of the principles discussed above.

Whether it's hotel management, restaurant management, or any other customer service role, aspiring professionals need to gain relevant experience and qualifications to stand out from the competition.
Education for aspiring restaurant professionals
A degree in hospitality is an excellent way to learn the fundamentals of restaurant customer service and management.

It also provides students with an in-depth understanding of the industry, enabling them to gain valuable insights into customer service and restaurant operations.
Are you excited about a career in restaurant customer service and management?
Prepare for this rewarding career with an education that focuses on hospitality principles. Enrolling in a program such as a Bachelor of Hospitality Management can provide you with the skills and knowledge for success.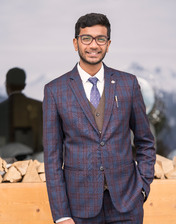 You can also pursue a diploma to help you develop the skills and experience needed to take on a managerial role.

It can help you gain further insight into the hospitality industry and its operations, giving you an edge when it comes to pursuing a career in restaurant service and management.
Are you ready to launch your career in restaurant management?
A Diploma in Hospitality Management can help you develop the skills and confidence to take on a managerial role. With an all-encompassing program covering all aspects of hospitality management, this qualification provides knowledge combined with practical experience to succeed in a fast-paced industry.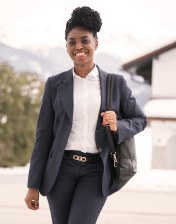 Gaining relevant work experience and building a professional network
Gaining hospitality experience is a great way to prepare for a career in restaurant customer service and management. Many restaurants offer internships, which allow aspiring professionals to learn.

It's also important to build your professional network by attending industry events, such as conferences and seminars, or joining hospitality associations.

These networks are invaluable for learning about job openings, exchanging ideas, and keeping up with industry trends.
To gain experience and contacts through your studies, make sure you pick a program that includes opportunities such as hospitality internships and networking opportunities.

At Les Roches, for example, our hospitality management students receive a comprehensive education and also get to take part in meaningful hands-on training, gain valuable industry contacts, and make lifelong connections with their peers.
Common challenges in delivering exceptional customer service in restaurants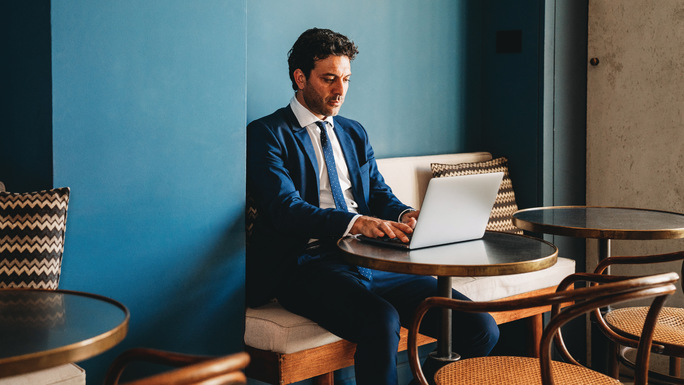 Providing excellent customer service in the hospitality industry can be challenging, especially during busy periods. There are a few common challenges that restaurant professionals need to learn to navigate efficiently.
Dealing with difficult customers and managing complaints
Customers can be a challenge at times, especially when they're not happy. Restaurant customer service professionals need to remain calm and professional when handling complaints and feedback while also working to resolve the issue as quickly as possible.

This will involve listening to customers, understanding the issues, and taking the necessary steps to resolve it.
Balancing customer satisfaction with business objectives
While customer satisfaction is important, restaurant managers need to ensure that they're also achieving business objectives.

This may involve finding the right balance between providing great service and running a profitable business.
Enhancing restaurant customer service with technology
Technology in hospitality may involve investing in software that can track orders, manage reservations or even provide feedback to customers.

By taking advantage of technology, restaurant managers can ensure operations are smooth and efficient.
The benefits of restaurant technology solutions
Some of the benefits of investing in technology solutions include the following:
Automation of processes – technology can automate functions such as order taking or reservation management, freeing up staff to focus on more important tasks.

Increased efficiency – by streamlining processes with technology, restaurants can become more efficient and reduce costs.

Improved customer satisfaction – technology can help provide customers with a better experience, from faster order processing to creating more personalized experiences.

Enhanced data analysis – technology can help collect and analyze data that can be used to improve customer service and optimize operations.
Using data and analytics to improve customer service
Restaurant customer service teams can take advantage of data and analytics to make informed decisions and boost customer engagement in hospitality through better branding and marketing.

Data analysis can help restaurants identify customer preferences and ensure that they're meeting customers' needs.
This information can be used to create targeted promotions, adjust menus or even improve the overall guest experience.

For instance, restaurants can use customer data to identify the most popular dishes or drinks and then promote them accordingly.

They could also use customer feedback to identify areas for improvement and make relevant changes.
Handling customer complaints and feedback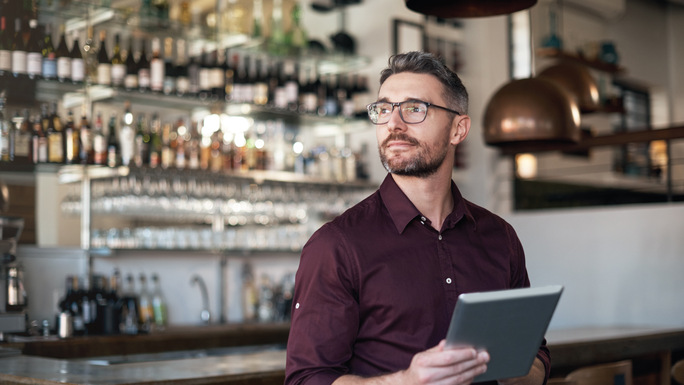 As good as a restaurant may be at delivering excellent customer service, there will always be times when customers are dissatisfied.

Restaurant managers need to hone their skills in dealing with customer complaints, as this could make or break a restaurant's reputation.

Reputation management is key here, as negative customer experiences can easily be shared online and damage a restaurant's reputation.
The importance of active listening and empathy
Active listening involves listening carefully to what the customer is saying and trying to understand their point of view.

It also helps if you can empathize with customers and show you're willing to help resolve the issue.
If the customer leaves feeling heard and respected, they are more likely to return in the future and are also less likely to post a negative review online.
Techniques for resolving complaints and turning negative feedback into positive experiences
When resolving customer complaints, restaurant managers should strive to make their dining experience as positive as possible and could do so in the following ways.
Apologizing and acknowledging the issue:

It's important to apologize for any mistakes or dissatisfaction that may have been caused by your business. Showing understanding and owning up to mistakes can help to diffuse the situation.

Providing a solution:

This could be a discount for a meal that was not satisfactory, or offering to re-cook a dish that was incorrectly prepared. Showing customers that you're willing to put in the effort to make things right is a great way of building trust and ensuring customer satisfaction.

Offering a 'freebie':

One type of service recovery could consist of offering a free drink or dessert, or a complimentary appetizer.
By using these techniques, restaurant managers can turn negative feedback into positive experiences. This can help to build a loyal customer base, leading to more repeat business.
Conclusion
Providing exceptional customer service in the restaurant industry is essential for business success.

Restaurant professionals with a wide range of skills, a solid educational background, and practical experience can make a real difference when it comes to creating positive customer experiences.
Summary of customer service for restaurant
Customer service is vital for restaurant success, as it impacts customer experience and loyalty.

Restaurant customer service professionals must have strong communication skills, attention to detail, problem-solving abilities, and leadership qualities.

Gaining relevant education and work experience helps aspiring customer service professionals prepare for the industry.

Customer service professionals in restaurants should be prepared to handle challenging customers.

Technology solutions can help enhance customer service, by providing data and analytics for better decision-making.
Photo Credits
Main Image: AleksandarNakic/Royalty-free via Getty Images