If you've been interested in hospitality, you've probably come across the lodging industry. But what exactly is the lodging industry, and what does it take to work in it? In this article, we'll go over the basics of lodging, as well as how you prepare yourself to work in this exciting field.
What does the lodging industry do?
Lodging is a catch-all term for any service that provides somewhere for people to sleep or stay overnight. This includes a lot of different facilities, including:
Hotels

Motels

Resorts

Spas

Cruise ships

Caravan parks

Campgrounds
This means that it covers everything from high-end accommodation to cheaper options, as well as places to stay on land or sea. All in all, this makes it a very varied and interesting field to work in.
What is the importance of the lodging industry?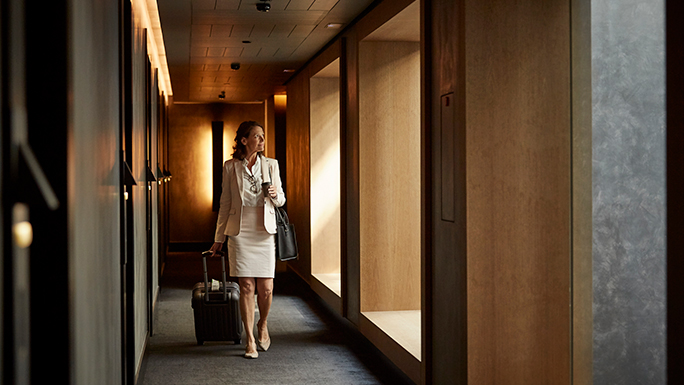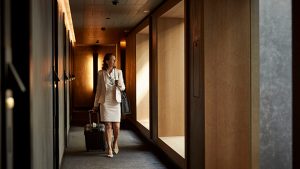 Lodging is important because it is a huge field with a large number of businesses operating in it, who between them generate significant revenues. It is estimated that there are around 9 million lodging rooms available to use in the USA alone, which means millions of customers are coming into contact with hospitality services every single day.
Lodging as an industry is necessary for business and pleasure, meaning that there are plenty of options for different services to offer. This in turn means plenty of options for different hospitality careers in this field.
How is lodging hospitality similar to other hospitality types?
There are a lot of standard factors in most types of hospitality, including:
Dealing face-to-face with customers

Handling customer complaints

Organizing customer-focused services

Working with other hospitality team members

Having very varied days at work
Once you know about hospitality or train in something like hospitality management, you can transfer a lot of your skills into different hospitality roles. This is one of the big advantages of studying hospitality. The skills and experience gained can help make you highly employable in this very broad field. (Ultram)
Get ahead with global hospitality management
Education at Les Roches includes real-world internships and studies to fast-track your success in managing hospitality venues of all types.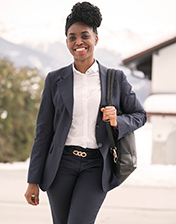 Five different sectors of the hospitality industry
Whether you are looking at working for a hotel management company or working on-site as a manager of an independent hospitality venue, there is no end to what you can do once you enter hospitality.
If you want to set up your own hospitality venue, you will probably find that you have to be the manager for several of these at once. Some of the sectors you can work in are:
1. Food and Beverage industry
In hospitality, this is generally known as F&B, and it is a huge industry. It covers everything from exclusive restaurants with Michelin star rankings, all the way to street food stalls where you sit elbow-to-elbow with other diners.
There are also plenty of food and beverage services that work inside other hospitality venues, such as restaurants in hotels or bars inside cinemas and bowling alleys. The F&B industry has some of the largest ranges of career options in all hospitality types.
2. Lodging industry
Lodging is where people can rent a room to stay in. This can include high-end through to budget options, as well as everything from single-night stays to multiple-month stays for both recreational and business travel.
The hotel industry has a lot of range and variety, much like with F&B. Lodging is one of the most well-known types of hospitality and includes major hotel chains through to motels. Unlike many of the other types, you are likely to spend more prolonged time with individual customers.
3. Recreation industry
The recreation industry includes anything that people visit for enjoyment, from theaters to swimming pools to sports facilities. This is one type of hospitality where you are the most likely to have repeat customers.
This is because you will usually have locals who repeatedly visit, meaning you can become familiar with them and offer exceptional personalized service.
4. Travel and tourism industry
The travel industry and tourism are built around helping people travel. This can include transportation, such as hospitality on airlines, and tourism, such as hospitality at attractions, sightseeing tours, amusement parks, and more.
Many of the other types of hospitality run alongside this, such as lodging and F&B, and form part of the experience economy.
5. Meetings and events industry
This is another type of hospitality that often runs alongside others. Typically the meetings and events industry includes things like conference centers and conference rooms in hotels. This usually works well with other areas such as catering or F&B, as well as lodging.
Why work in hospitality and lodging?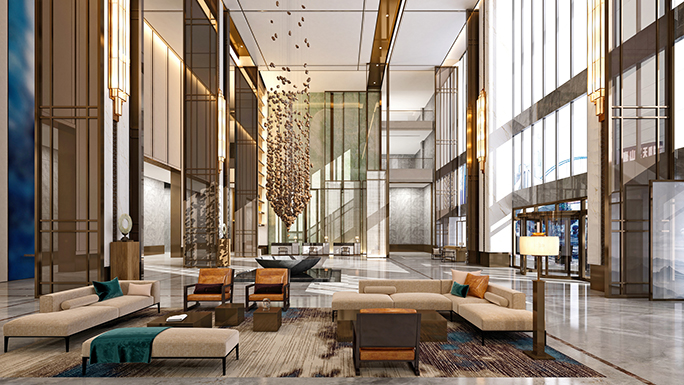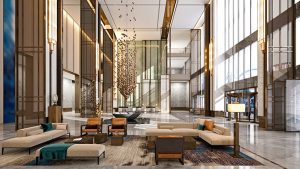 As you can see from how the different sectors of hospitality overlap, there are plenty of career options once you get started. This means that it can be a very stable and profitable career choice to work in hospitality.
It is also one of the most interesting careers for business degree holders. While many people with business degrees might want to work in factory management, logistics, or the running of other businesses, hospitality is unique.
It can lead to experiencing many different roles throughout your career, including human resources management, front-of-house management, and more. Plus, hospitality gives you the chance to work all over the world, wherever there are lodging venues.
Another great reason to choose hospitality is if you want to have a career where you work with people to deliver a great guest experience. Lodging is a very fast-paced and fun working environment, with rewarding career opportunities.
How to start a career in the hospitality industry
There are multiple ways to start working in hospitality and everyone's route is different.
Hospitality qualifications
The best hospitality degrees set you up well for a career in lodging management. This is because they give you the skills and knowledge to excel in this type of world and help you build on the required soft and hard skills particular to this industry.
Something to look out for is to make sure that the degree you pick is a properly accredited or acknowledged qualification. This will ensure that you have improved career prospects once you graduate.
If you are unsure exactly what type of hospitality you want to go into, there are also plenty of transferable skills or more generalized hospitality degrees that can get you started on your journey, while allowing for greater flexibility.
Hospitality internships
Hospitality internships are another way to help you get ahead in the field. Internships let you work in the hospitality industry and get hands-on experience and on-the-job training. Plus, the experience you gain can look great when you start job hunting.
You can often find internships by checking for job postings or asking around, but a lot of great hospitality degrees include internships and will help you find matches for your career aspirations.
Skills needed for the lodging hospitality
There are a lot of different skills that can help you if you want to start working in the lodging industry. Some of these are:
Great communication

Good organization

Time management

Problem-solving

Teamwork

Team management

Adaptability

Good work ethic
These are all soft skills, meaning they will be transferable for any job, but communication is one of the key skills for hospitality. You can either work on building these skills yourself, or you can get experience and knowledge from a hospitality degree.
Summary
The lodging industry is one of the five major hospitality types. Lodging focuses on providing accommodation for overnight stays, whether that is a budget motel or a luxury world-class hotel. The skills and knowledge needed are the same throughout the whole spectrum of lodging jobs.
Plus, there is a lot of overlap with different areas of hospitality, so the skills and experience from lodging can help you get other roles as well.
One of the top ways to get a head start in lodging and hospitality is through a business degree in hospitality management. This will help you learn everything you need to know, whether you want to run a large chain of motels or start your own independent hotels.
At Les Roches', our degrees offer your internships and hands-on tuition to make sure you are ready for a career in hospitality.