In this special photo diary, the student participants give us the inside story of a truly immersive and memorable MBA field trip to Shanghai.
Day One – Monday 20 May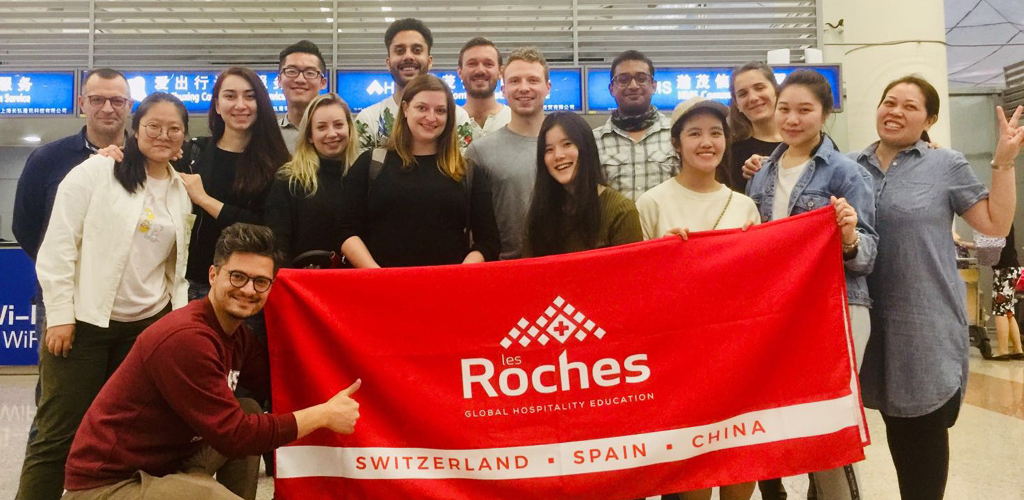 Members of the Les Roches Jin Jiang team welcomed us to Shanghai Airport!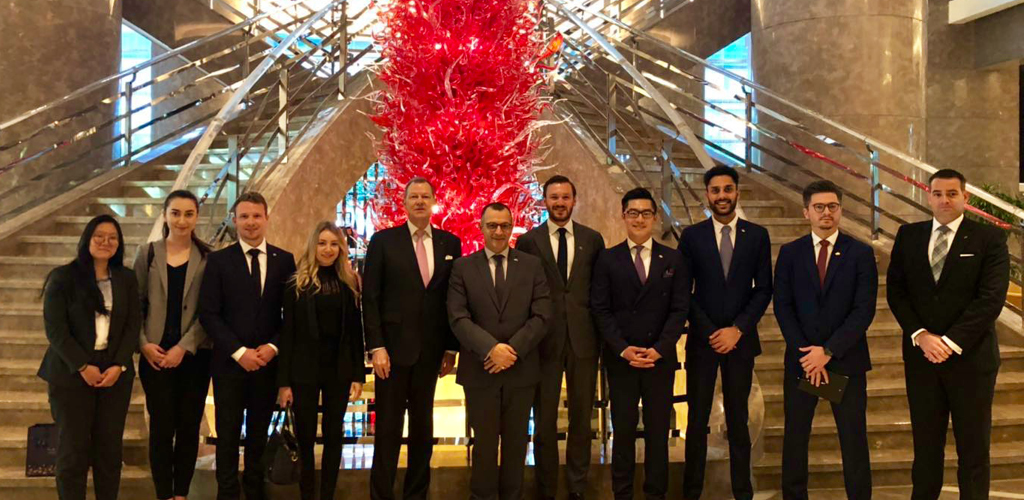 Our first hotel visit was to Grand Kempinski Shanghai – also our hosts for the duration of our trip. We were welcomed by General Manager, Rüdiger C Hollweg, then given a presentation and tour of the property by Gregor Raible, Executive Assistant Manager. Gregor gave us lots of facts and figures that helped us understand the reality of operating this type of hotel. He also explained the digital tools being used to monitor and manage customer satisfaction and employee performance.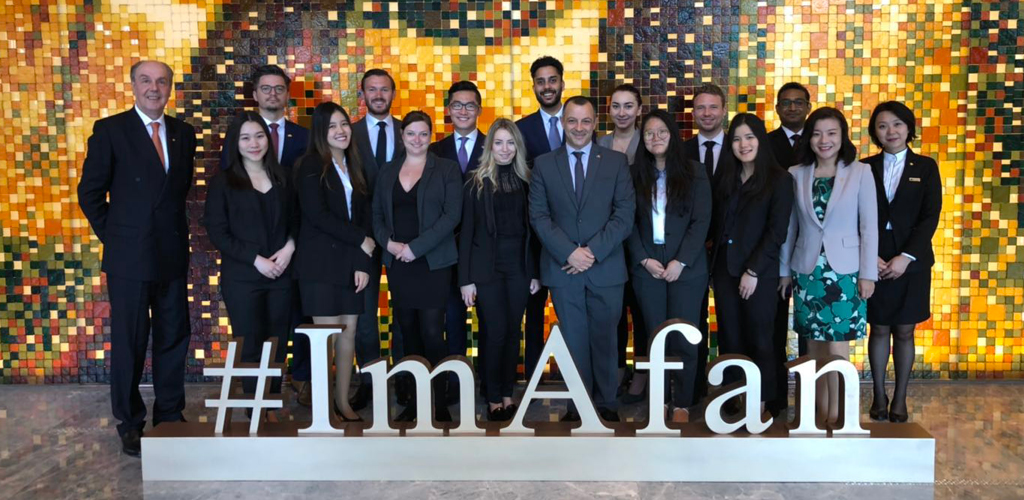 At the Mandarin Oriental Pudong we had a Q&A session with General Manager/Area Vice President Operations, Clemens Hoerth. We also enjoyed lunch with Carrie Ying, Director of Human Resources.
Day Two – Tuesday 21 May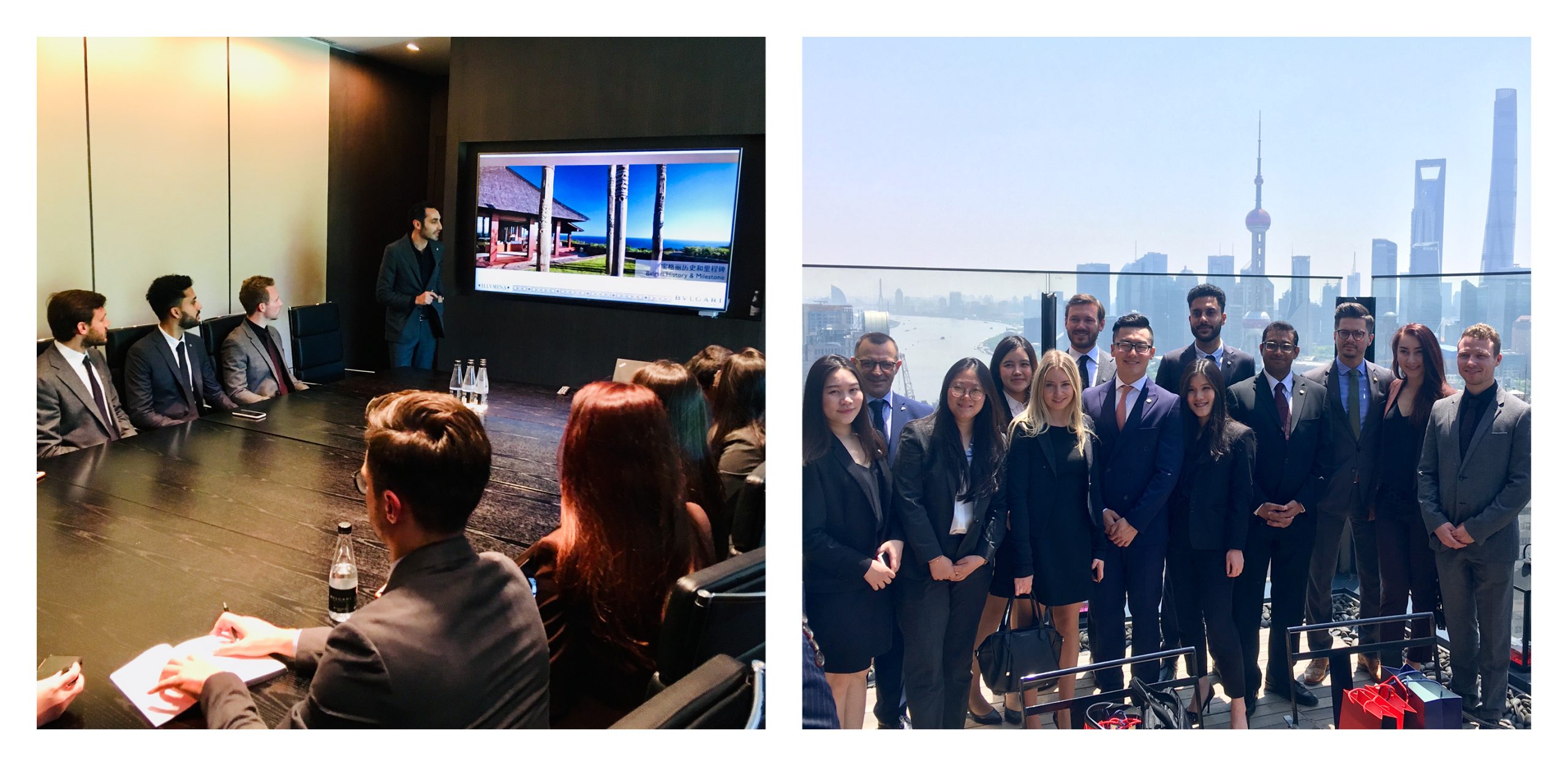 Today we shifted tack to visit two hotels at the boutique/intimate end of the scale. First up was Bulgari Hotels & Residences Shanghai. There we met Goffredo Dell'Appennino, Hotel Manager, who told us, "Cool and trendy is less important to us than having a timeless signature. Therefore we are not in a rush to introduce high tech features in our hotels."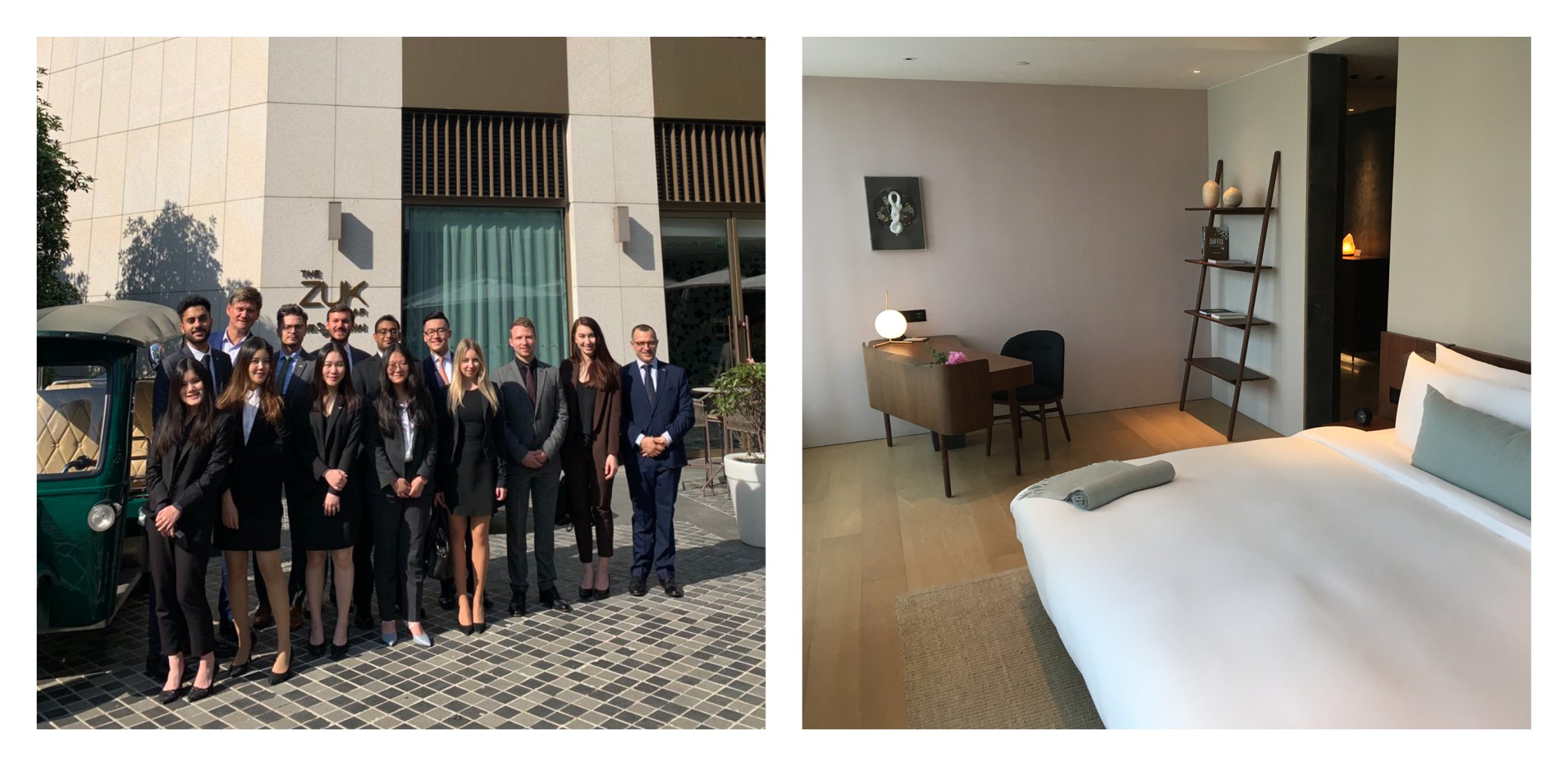 Our second stop was at Sukhothai Shanghai, where we received some wise advice from General Manager and VP China, Marcel Holman. His four-point plan for young hospitality students is to, "Leave your home town and go and work abroad; master the basics; know your weaknesses; and get some PR/marketing training too, because it will give you some valuable knowledge when leading your property/brand."
Day three – Wednesday 22 May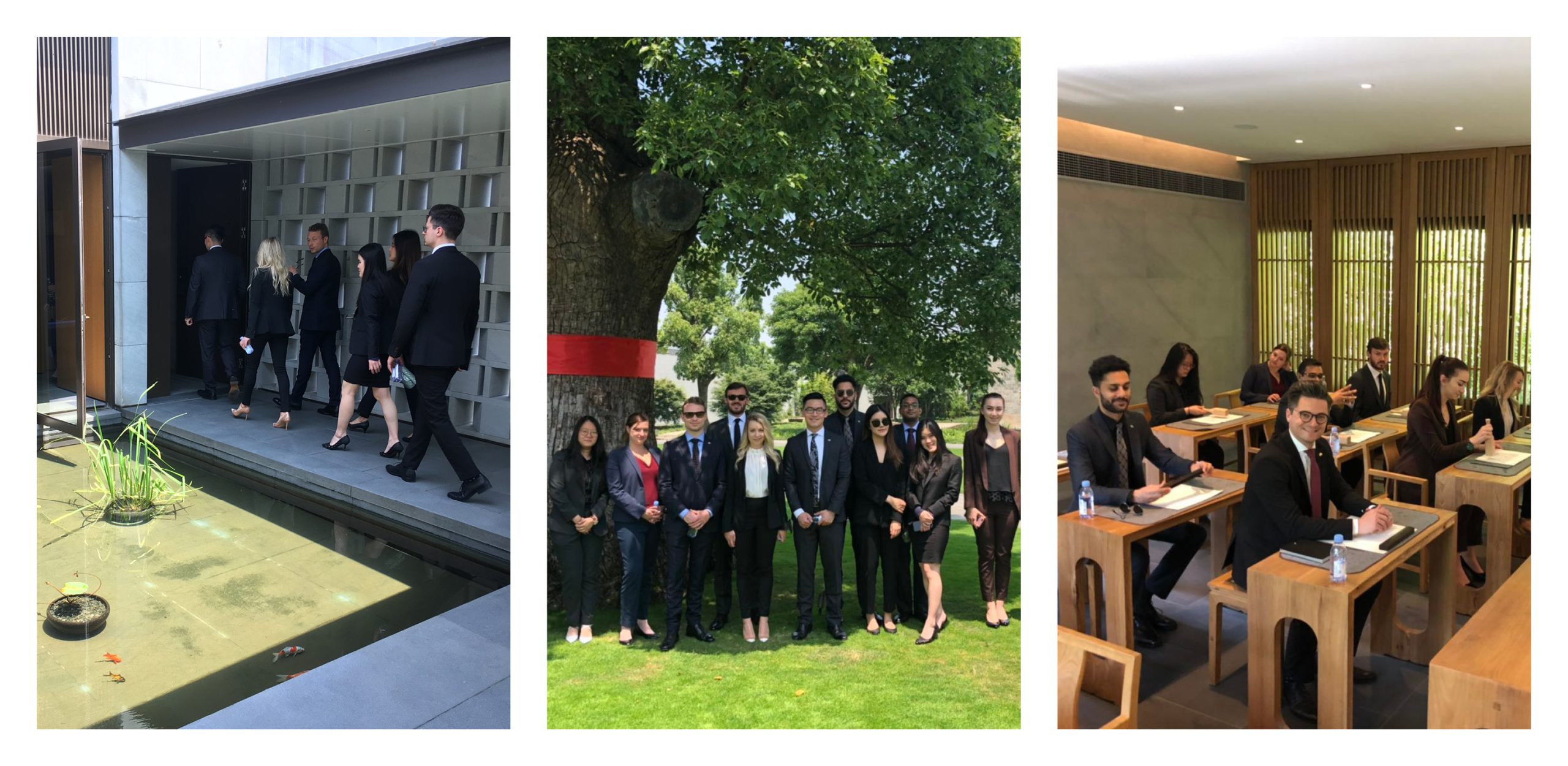 A real highlight today, as we received an exclusive tour of the super-luxury Amanyangyun, which opened less than two years ago and is part of the Aman Hotels portfolio. Our delightful host, Training Manager, Zoe Shi showed us around. Our tour included the 'classrooms' where guests can learn to play traditional musical instruments and try to master Chinese calligraphy. We also got to water the giant old tree that the hotel owner brought from his home town, as a token of good fortune and prosperity.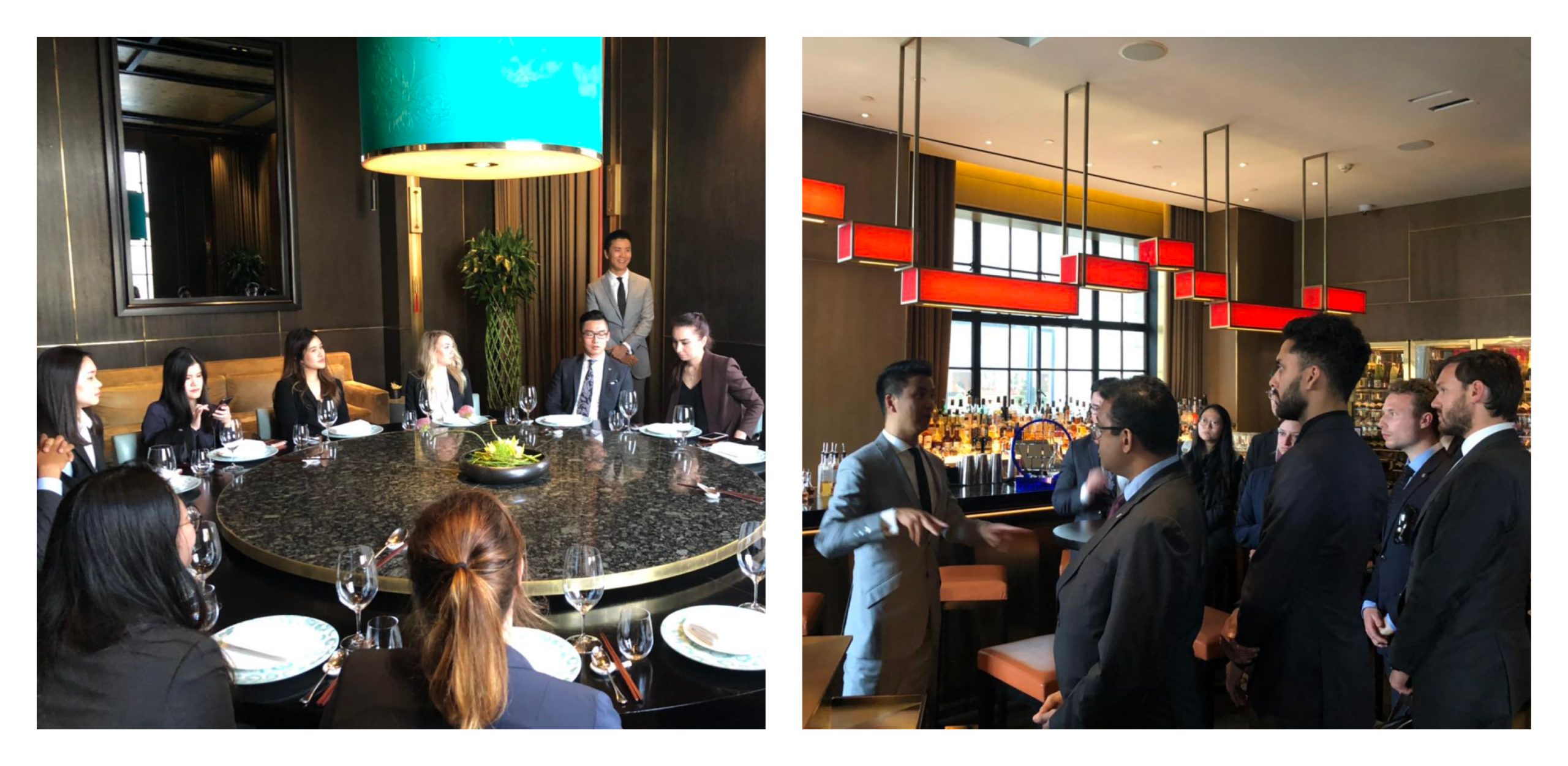 Now it was time to focus on the food & beverage (F&B) side of the hospitality industry, with a tour of Hakkasan, the Michelin-starred Cantonese restaurant in Shanghai. We met Yong Zheng, General Manager, and learned more about the secrets of F&B success.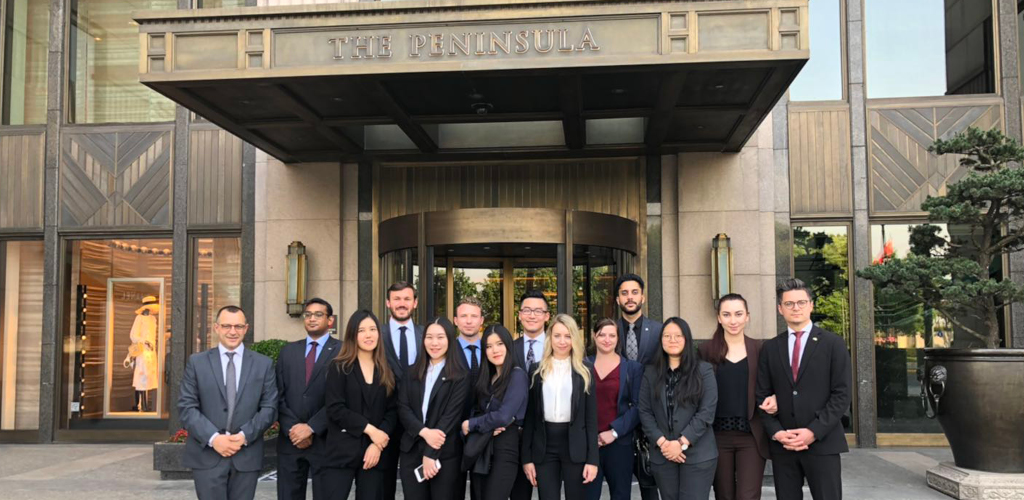 Our day closed with a visit to The Peninsula Shanghai, another amazing 5* property that was named the top hotel in Shanghai by Condé Nast Traveler Gold List 2019. We received a guided tour and met Laurie Cheng, Director of Human Resources, and Matthew Robert Myers, Director of F&B.
Day four – Thursday 23 May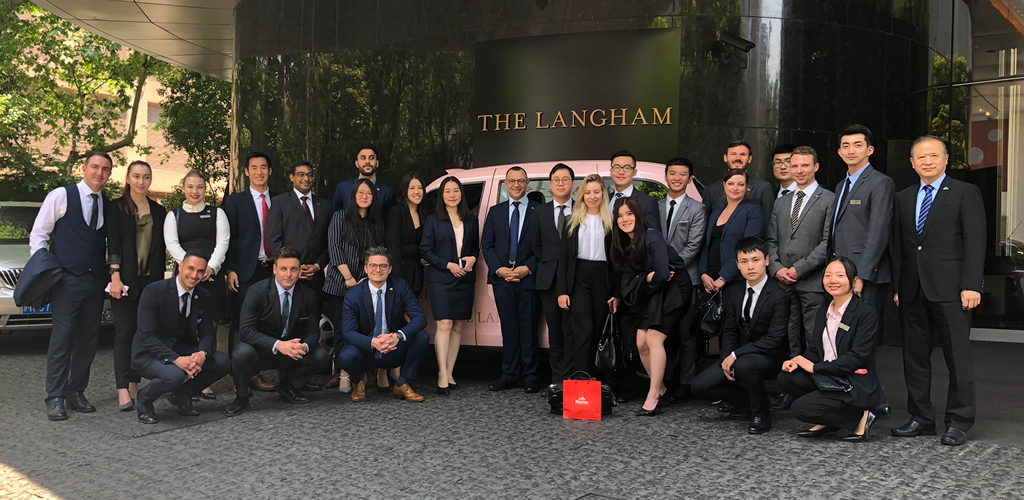 Today we were joined by Les Roches Jin Jiang (LRJJ) Campus Director Michael Bao and some students' from LRJJ's Postgraduate Diploma. Our first stop was The Langham Shanghai Xintiandi. We enjoyed a tour of the "strikingly timeless" property in the company of Maggie Han, Director of Human Resources, Sunny Zhang, Director of MICE, and Mrs N G Mei Kuan, Hotel Manager.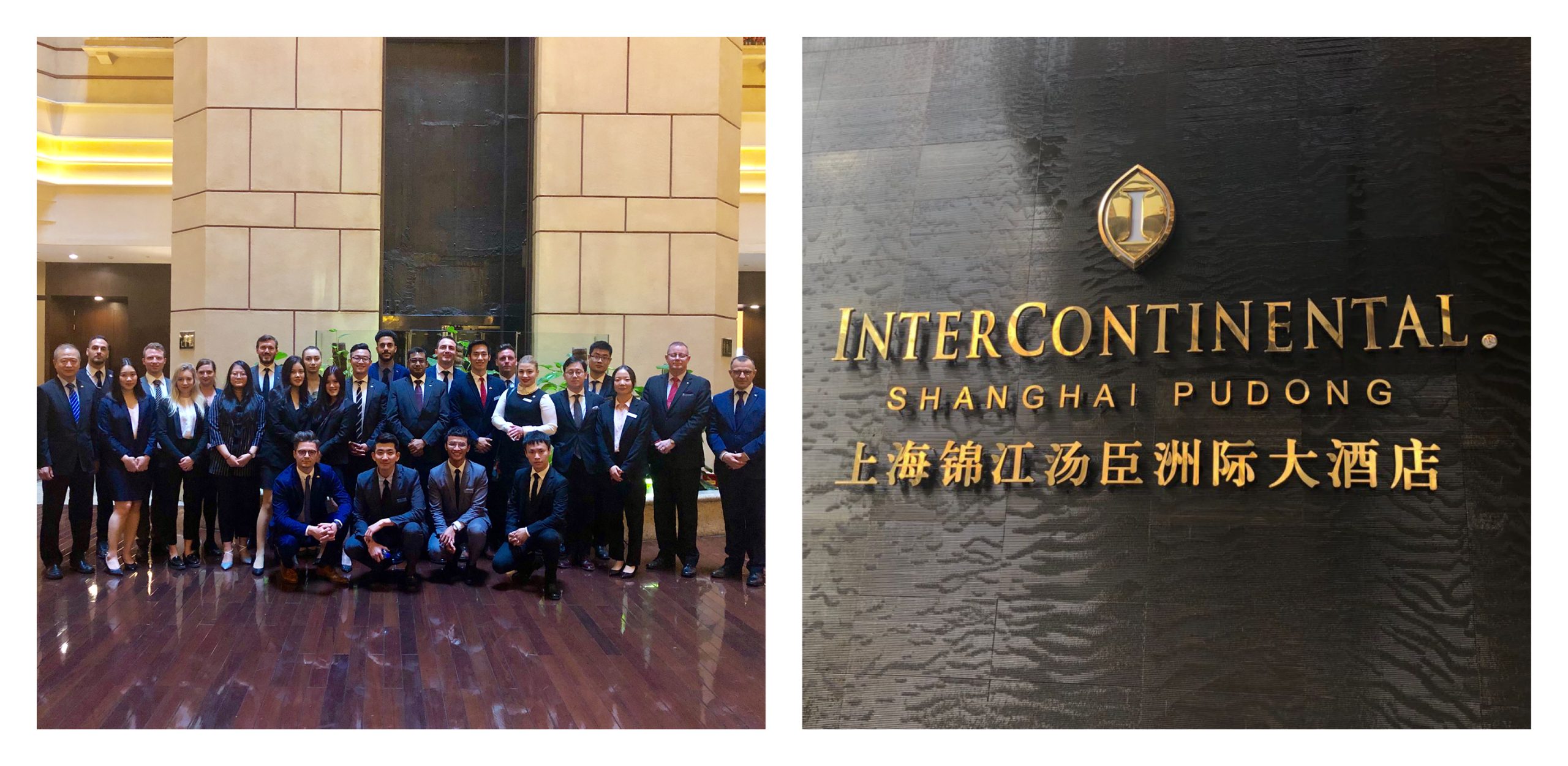 Our last hotel visit of this field trip was to InterContinental Shanghai Pudong, where we were given a tour by General Manager, Peter Pollmeier and Senor Early Career Specialist, Nico Gu.
Day five – Friday 24 May
The hospitality industry is about more than just hotels and restaurants. So it was very appropriate to finish our trip with a visit to consultancy Alliance Hospitality. There we met Les Roches alumnus Charles He, who welcomed us to one of the company's funky and chic multifunction spaces which operate under the brand Combiz. Co-working, F&B, and events all come together in these spaces – and we can vouch for the quality of the lunches: ours was excellent!
What an amazing, insightful, and eye-opening trip this was. We learned to understand the challenges and opportunities in this fast-paced industry through the eyes of GMs and other senior professionals who are operating at the forefront of luxury and ultra-luxury hospitality. We can't wait for our next field trip, to Chicago, next semester.
A big thank you to Dr. Dimitrios Diamantis, the Dean of Graduate Studies and MBA Program Manager, who organized the field trip and accompanied us. And of course to all the companies and people who gave us such a warm welcome. You made our trip truly special!
Discover more from the Les Roches blog: