We all know we only have one planet and we need to preserve it. That's why sustainability directors are becoming more common in a wide range of industries, with companies now being more proactive with their environmental policies. If you're interested in a hospitality career and have an interest in minimizing environmental impact, then you might want to become a director of sustainability.

These roles are increasingly popular and you can land one of these positions by studying hospitality management.
In this article, we'll look at what a director of sustainability does in the hospitality sector and some key subjects you'll need to know about. We'll also go over how you can get the skills and qualifications to enter this role.
Definition of a director of sustainability
A director of corporate sustainability has to oversee a company's environmental policy and minimize the negative impact the company's activities have on the environment. This means developing new approaches, developing sustainability strategies and aiming for compliance with regulations. A director of sustainability needs to be dedicated to helping the planet and able to find new ways of being resourceful.

It can also be investigative, where you need to research and evaluate how companies are managing their sustainability goals.
The role of a director of sustainability
While each director of sustainability job description will inevitably be different, there are some aspects that will be part of the role in most cases. For example, you can expect to:
Monitor the company's environmental impact

Assess new products, production methods, and services for environmental impact

Propose new ways to improve sustainability in the company

Coordinate implementation across the company to make sure policies are being followed

Ensure employees get the right training on sustainability

Advocate for resource allocation or resource conservation as needed for sustainability

Create sustainability reports for stakeholders and other managers or directors that demonstrate how sustainability works alongside their business goals

Analyze the effectiveness of sustainability programs

Foster a culture of sustainability in the company

Stay up to date with environmental issues

Manage sustainability analysts.
Qualifications and skills for a director of sustainability
If you want to become a director of sustainability in the hospitality sector, you will be expected to have a good hospitality degree to give you the basic know-how needed for any management role within the sector. On top of this, you could look into advanced qualifications, such as an MBA in hospitality management, to give you a better chance of securing leading roles.
If you're looking at moving into hospitality sustainability from another sector, there are still plenty of options. Having a multidisciplinary background and knowledge in sustainability practices and regulations is valued, so coming from outside the field can be an advantage. Again, you should look at getting an advanced hospitality degree.

Not only will this give you the skills and knowledge needed, but you could also get a professional internship in the hospitality industry. This would give you real-world experience in hospitality management.
World-class hospitality MBA
Our MBA provides an extensive foundation for entering sustainability management in hospitality, with expert teaching from industry leaders and exclusive professional internships.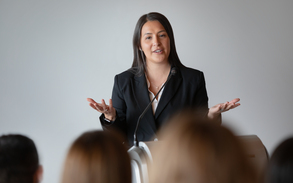 Skills for sustainability
If you want to land a role as a director of sustainability, there are skills you should aim to build, such as:
Management principles and team leadership skills

Written and verbal business communication skills

Organization

Dedication

Project management

Analytical skills and planning
All of these are soft skills, so they will be valuable in almost any workplace.
Integrating sustainability into business strategy
Integrating sustainability is all about making sure an environmental focus is present in core business functions. This includes supply chain management, operations, and product development.

A director of sustainability has to collaborate with other departments on how best to bring sustainability practices into the company's overall strategy. Some of the key things to look at are how to implement these initiatives, how to measure success, and how to create a culture of sustainability.
Implementing sustainable practices
Implementing sustainable practices is a long-term aim that cannot be carried out overnight. However, there are many ways hospitality companies can do better. For example, Hilton has set ambitious sustainability goals, including reducing its carbon emissions by 50% by 2030 and becoming carbon neutral by 2050.

The company has already made significant progress towards these goals, such as installing solar panels at its hotels, switching to LED lighting, and reducing water usage. While these practices may seem quite insignificant taken in isolation, together they could make a significant contribution over time.
Measuring and reporting sustainability performance
Tracking sustainability performance indicators is vital to make sure your policies are having the desired effect. The director of sustainability establishes metrics, sets targets, and reports on the company's sustainability progress. This means you have to be able to accurately analyze data and clearly articulate your conclusions.
The culture of sustainability
A major part of the role of a director of sustainability is driving cultural change and fostering a sustainability mindset within the organization. Some non-sustainable practices come from staff being used to doing things in a particular way. Encouraging a culture of sustainability can help people think differently and make these changes more easily.
Collaboration and stakeholder engagement
The director of sustainability has to collaborate with internal and external stakeholders to achieve sustainability goals. This includes building partnerships, engaging employees and communicating with customers, investors and community members to make sure everyone is on board with making the improvements and changes needed.
Leveraging technology for sustainable solutions
Technology is always going to be a major part of sustainability, both in positive and negative terms. It's important to be cautious of new technology where the production or deployment of it could use up finite resources or cause pollution. It's also vital to be aware of new technology that can help promote sustainability, such as solar energy generation and wider use of recycled materials.
The future of sustainability leadership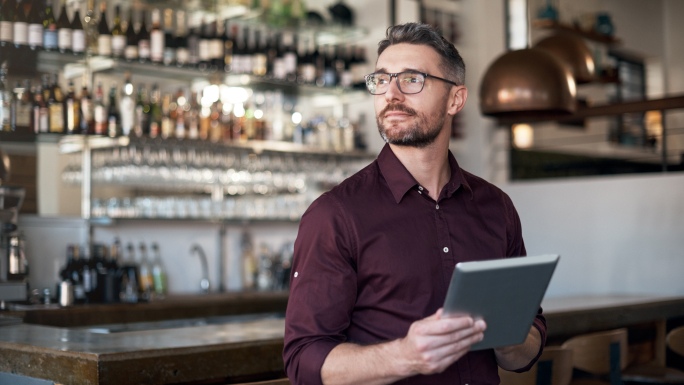 Sustainability is becoming a more significant issue at the boardroom level in companies worldwide, so leadership roles in sustainability are going to become more and more important. New regulations and challenges will also present themselves, which will need innovative solutions and strategies, overseen by sustainability directors.
Advancing your career in sustainability within the hospitality sector
If you're looking to move into the role of sustainability director, whether in luxury management or working for one of the top hotel brands, there are plenty of ways to improve your chances.
Networking
Networking with other professionals of all levels in the hospitality industry can help you find out about job roles and get good internships and references. It can also make it easier to stay abreast of new information and developments in the industry.
Professional development opportunities
There are many options you can look at for further learning and professional development. Most of our programs feature sustainability-related modules, including:
Sustainable operations:

this course examines the principles of sustainable operations and how hotels can operate in a way that is environmentally and socially responsible.

Sustainable development:

explores the concept of sustainable development and how it can be applied to the hospitality industry.

Sustainable marketing:

this course looks at how hotels can market themselves in a way that is environmentally and socially responsible
Even if you're working, there are plenty of flexible or online programs that can help you progress and experience while holding down your current role.
Degrees that work with you
With our online degrees, you can study at your own pace, taking advantage of our industry-leading experts and professional internship to advance your career.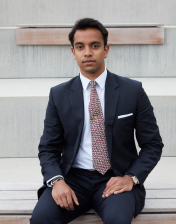 Conclusion
Sustainability in hospitality is vital to make sure companies are part of a responsible, eco-friendly future. As a director of sustainability, you'd be demonstrating leadership in hospitality and you'd be at the forefront of making sure that hotels, resorts, and other venues minimize their negative effects on the environment. This is a wide-ranging role with many responsibilities, requiring collaboration with different stakeholders.

If you want to enter this rewarding sector, an advanced hospitality degree will set you on the right path toward a career in fields such as hotel management or even make a difference in a sustainability role through resort management.
Photo Credits
Main Image: Santiago Iñiguez /EyeEm/EyeEm via Getty Images