Our Executive Master's program is ideal for career changers, as Vera Van Elteren – who has just landed a new role in a five-star hotel – has discovered.
"I always wanted to work in the hotel industry, but somehow I found myself following a different path," says Executive Master's student Vera Van Elteren. "So after 15 years working in other industries, I decided I wanted to pursue my passion. That's when I discovered Les Roches."
The Executive Master's offered Vera the perfect opportunity to supplement her extensive work experience with genuine hospitality academic theory and a highly regarded qualification at the end of her studies. It was a chance too good to miss.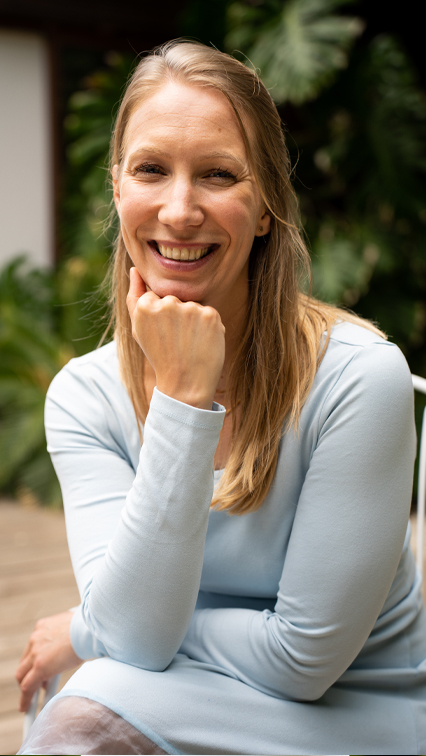 "It's already opening doors for me."
"The combination of online learning with on-campus experience is great, giving you the flexibility to study while working," she says. "That was a big factor, because it's quite an expensive program. But I thought: it's an investment in myself and, if I don't do it now, I probably never will. So I went for it.
"And I'm so glad I did, because it's already opening doors for me. I've started working as restaurant manager responsible for food and beverage at the hotel Grand Hotel Amrâth Kurhaus, a five star hotel here in The Hague. It's fair to say my investment is already paying off."
Mixing it up
Vera cited the opportunity to study online and in person at the campus in Marbella as a significant factor in her decision to apply.
"Obviously, Les Roches has a really good reputation and that was important," she says. "Alongside that, the fact I can study remotely and also attend classes on campus is a big plus for me. I really enjoy the feeling of being on campus, which is why I try to be there as much as possible."
Having 15 years of work experience under her belt means Vera is able to get the best of both worlds when it comes to this hybrid studying arrangement.
"When I'm at home, I just try to focus on the materials, the information, what the assignment is, what I can get out of it and how to get the best result," she says. "When you're on campus, it's a different matter. (montechamber.com) You get to interact with the other students and your professors, share ideas and experiences and ask for advice.
"I'd advise everyone joining this Executive Master's to come to campus at least once; just to have this connecting experience."
International flavour
Les Roches prides itself on its international outlook and the diversity of its students, something Vera has relished.
"There are people from all over the world on the program and it's great to see the different cultures and ideas being aired in the classroom," she says. "Having worked in aviation, I'm used to operating in an international environment, so I know how valuable different perspectives can be. Nearly all the students on my program have a hospitality background, so I've been able to learn a lot from them. But at the same time, I've been able to share my experiences from a different field too."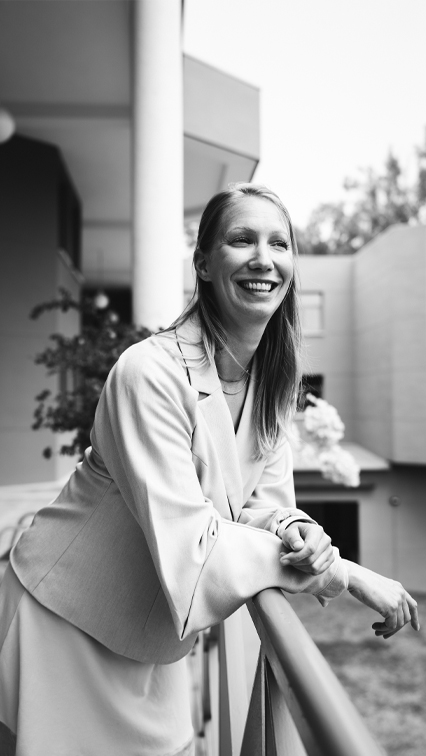 "My ultimate aim is to open a sustainable community hotel."
Interacting with fellow students and developing relationships is something else Vera has appreciated since joining the Executive Master's program.
"I love connecting people," she says. "When I hear other students sharing where they would like to work and what they want to do after graduation, I try and put them in touch with other people who work in the industry or are in my network who I know are striving for the same goals."
On course for success
While the flexibility and cosmopolitan atmosphere are welcome, neither are more important than the make-up of the program itself. Vera has been highly impressed with the course content, particularly the Leadership and Organizational Behavior module.
"That alone, for me, was worth the price of the whole program," she says. "And being on campus during this module really helped, as I was able to discuss many different aspects of it with my professor, including where I see myself on a professional level, how I can improve and who I would like to become."
What also helps is a passion for the subject matter, something Vera has in spades.
"I'm not saying it's easy, because it is not – the Executive Master's takes a lot of time," she says. "But I'm genuinely interested in studying hospitality and, when you're enjoying something, it doesn't really feel like work.
"That's how I'm hoping it will be with my Capstone project too. My ultimate aim is to open a sustainable community hotel. While I am still finalizing it, I would love to be able to do something as my Capstone project that helps make that dream come true."
If enjoyment is the key to successful study, then Vera is confident she has found the right place to thrive.
"My first impression of the Marbella campus was that it felt like everything falling into place," she says. "Like I was meant to be there. It's a great feeling to be on campus with all these like-minded people with the same interests. It was like coming home!
"It's truly an experience of a lifetime. It adds value not only if you want to work in hospitality or hotels, but also if you want to be a leader within other organizations or even just develop as a person yourself."
Keep reading about Les Roches: