Les Roches Student Ambassador Saharat Jivavisitnont, from Thailand, picked Hong Kong – the hub of Asian hospitality – for both his internships. He believes the internship experience is the 'wonderland' of your professional career…
The internship program plays a significant role during your 3.5 years at Les Roches, since it gives you an opportunity to open yourself up to the world and to gain some insight and experience from the industry.
At Les Roches, we are required to complete two internships during our Bachelor's studies. I chose to undertake both of them in Hong Kong – known as the hub of Asian hospitality due to the impeccable hospitality experience offered by its leading hotels.
1. Work with top brands
For my first internship, I worked in Le Méridien Cyberport at the front-desk. I acquired a vast amount of experience and knowledge from the hotel. This extended beyond my trainee capabilities, which not only dealt with check-in and check-out, but also credit transfer, charging no show bookings and points redemption.
For my second internship, I worked at the 'W Experience' department (guest relations) at W Hong Kong. Due to my experience in my previous internship, I was better able to cope with the workload as I already had a great understanding of Opera, the industry-standard property management system.
In W Hong Kong I also had an opportunity to look after the business center, take care of VIP and limousine guests and solve guests' issues or even complaints if possible. Moreover, both of the hotels I have worked for operate under the umbrella of Marriott International. I believe this should give me a better chance to be able to secure a job within the Marriott International group after I have graduated from Les Roches.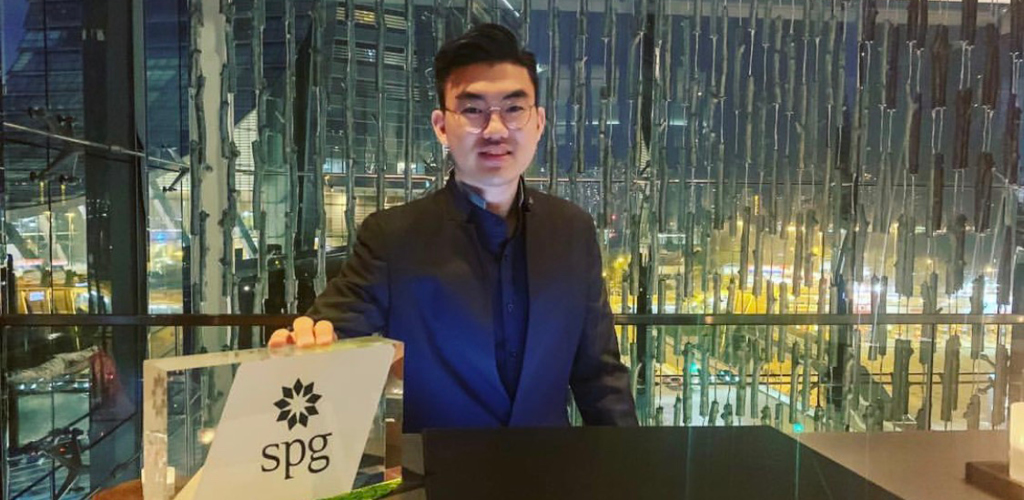 2. Choose your internship wisely
In a broader sense, finding the right internship will definitely have a huge impact towards your full-time job after graduation. These two six-month work experiences can help you to fill any skills gaps relating to your desired job segments; gaps which otherwise might prevent you from securing that particular position.
This means it is important to choose your internship wisely. For instance, an individual who did one internship in Food and Beverage and the other in Finance may find they lack the relevant skills to secure a job in Rooms Division as a management trainee.
And management trainee is among the most desired positions for Les Roches graduates. It helps you to become at least an Assistant Manager or even Manager after 12 to 18 months of training.
3. Set your career goals
Hence, I would recommend all Les Roches students to set their goals after graduation before selecting their internship positions, in order to have a greater opportunity in securing better jobs. That said, it helps enormously that Les Roches has one of the strongest brands and reputations among global leaders and employers. It was, after all, recently ranked as the world's third best hospitality school.
To sum up, internship plays a fundamental role and reflects on the future of Les Roches graduates. The internship will provide a lifetime learning experience, because as an intern you will be a 'blank sheet' which absorbs all knowledge offered. Hence, the innocence of internship makes it surely the 'wonderland' of your professional career.
Saharat Jivavisitnont (Sears), BBA6 Student Ambassador
Discover more from the Internship series: