We're really excited to be welcoming our Spring 2021 intake students to Crans-Montana and Marbella campuses. We can also reassure you that you'll be joining communities where safety continues to be the number one priority.
Whether you are a new or current student, faculty or member of staff, why not take a moment to acquaint (or reacquaint) yourself with all the precautionary measures we've put in place to protect you.
At the main entrance
When you arrive on-campus, you'll see thermal cameras at the main entrance and reception. These cameras automatically measure body temperature to detect possible COVID-19 infections. There is then a specific protocol in place in any instances of excessive body temperature readings, including immediate isolation and meeting with health advisors.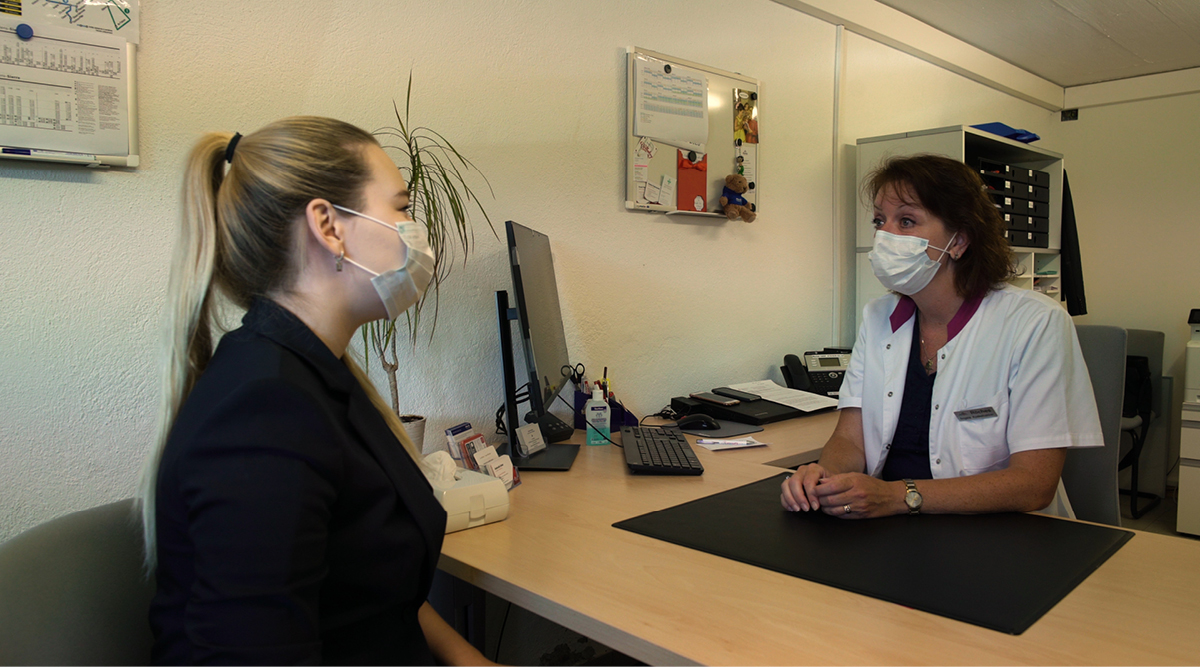 In all campus public areas
Our campuses have been completely disinfected prior to your arrival and numerous hand sanitizers are available in public areas. The wearing of face masks is mandatory on campus and we provide both disposable and non-disposable face masks for free. We've installed flow direction indicators on the floor to enable safe social distancing and restroom cleaning has been intensified to way above normal hospitality standards.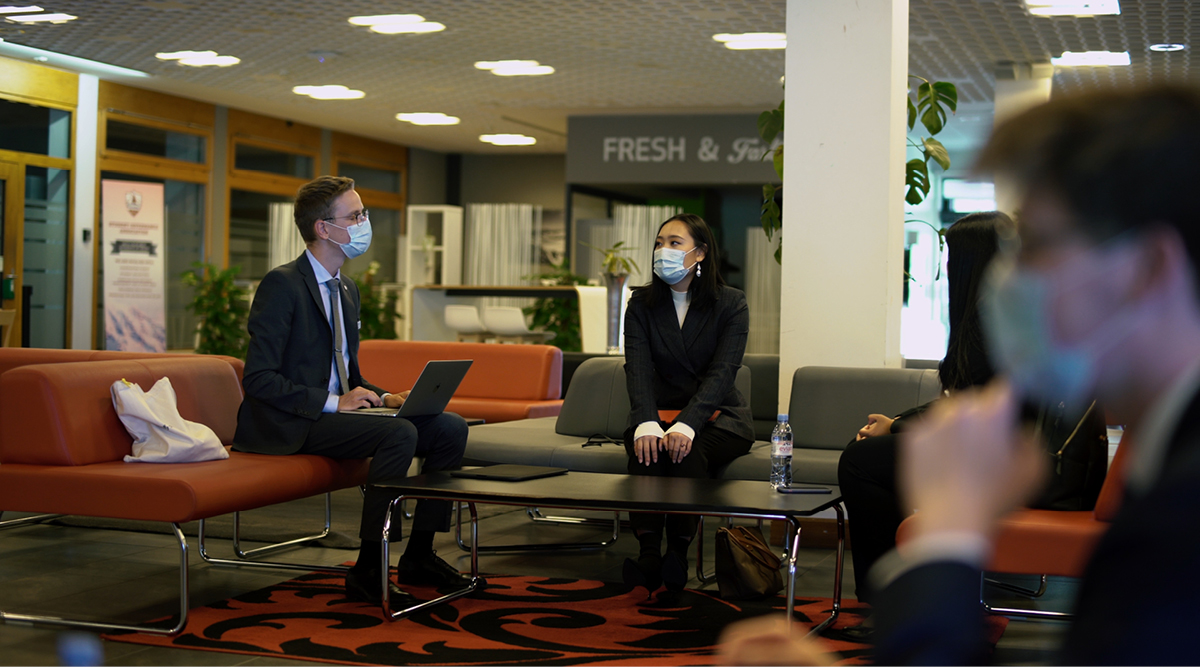 In classrooms
Hand sanitizer is available at the entrance of every classroom. Table-tops are cleaned and disinfected at least three times each day, with students sitting apart and allocated a specific classroom for the entire day.
To support distance learning and for students either in quarantine or self-isolating, cameras are installed in classrooms for live broadcasts, with recordings available on Moodle within 24 hours.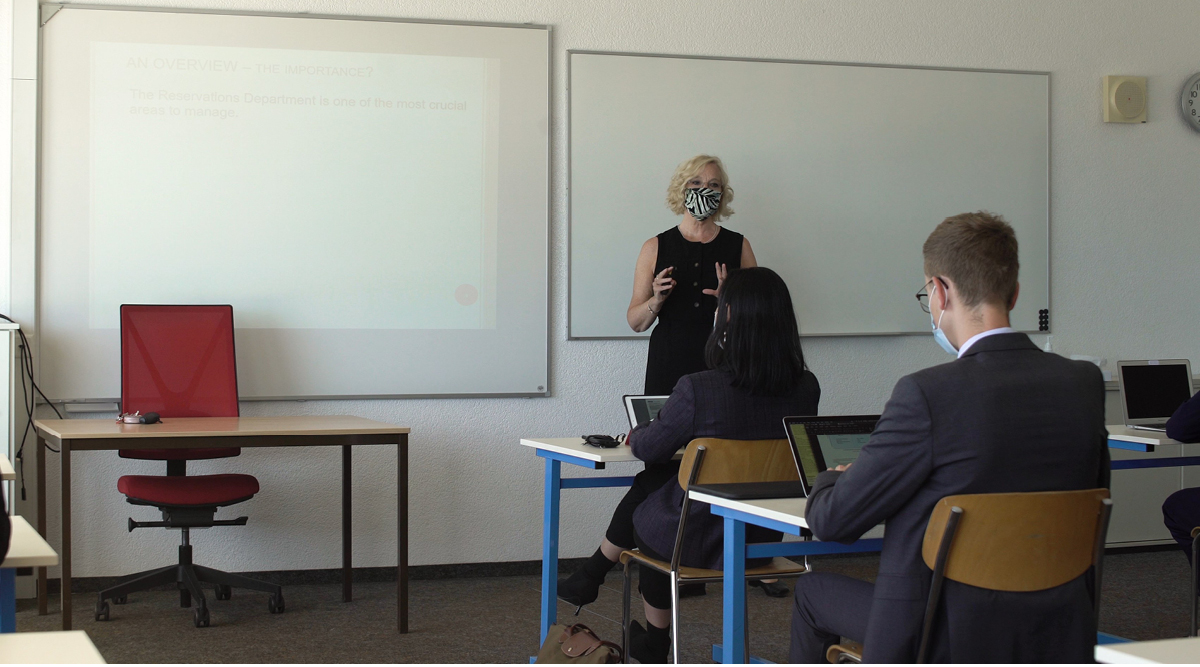 Library and accommodation
We understand how important it is that students can both focus and relax on campus, now more than ever. While the use of online resources is recommended, we've placed hand sanitizer at the entrance to the library, with social distancing of 1.5 meters enforced through floor marking. In your building you'll find hand sanitizer and additional cleaning supplies, supported by reinforced cleaning procedures.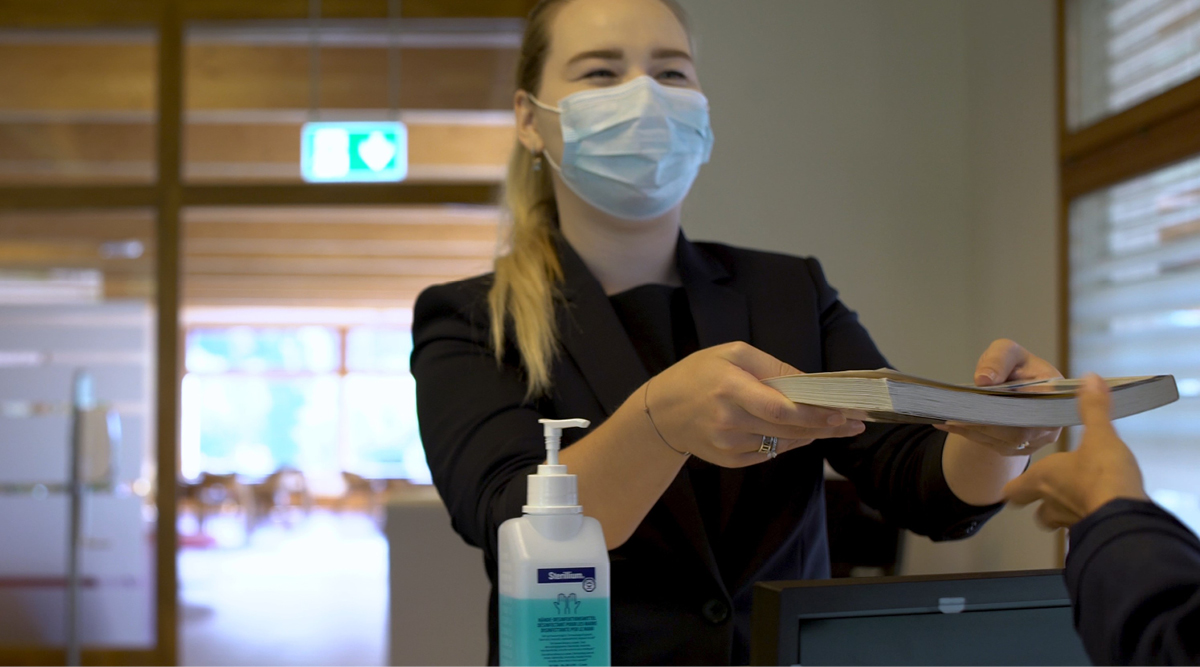 Restaurants
We've introduced a dining booking system in our restaurants to allow for social distancing, with tables and chairs cleaned and disinfected after guests have departed. Social distancing of 1.5 meters is enforced in both the seating areas and queues, and cashless payments are recommended whenever possible.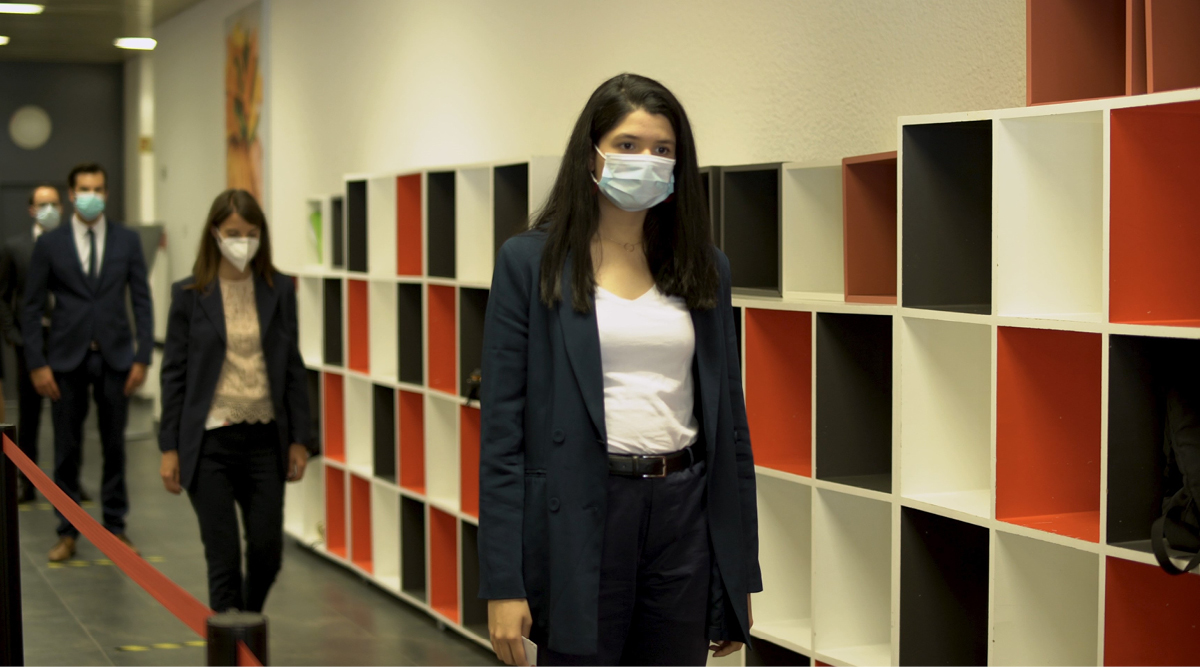 Health advisors and self-isolation
To support all students, faculty and staff, a reinforced health and wellbeing team is available on-campus throughout the day, with a security team on-call 24/7. We have put in-place rigorous and immediate self-confinement measures for staff and students if required, in line with the campus COVID-19 protocol. This includes tracing of contact and a follow-up by the campus health advisor team, medical doctor, hospital and health authorities.
To ensure we are always evolving our protocols and safety measures to follow best-practice, we maintain regular contact with local hospitals and relevant health authorities in our different campus locations.
For more information on the COVID-19 protocols we've put in place to protect everyone using our campuses, watch these videos.
Safety & Hygiene Protocols in Crans-Montana
Safety & Hygiene Protocols in Marbella