Ever wondered what insider industry experiences are about for our students? In this two part series, we'll go into detail about the career enhancing opportunities that our Master's in Marketing and Management for Luxury Tourism offers to students.
To open this series, we'll show you some of the places that our students visited for a behind-the-scenes look at managing luxury establishments. In part two, we'll continue with more luxury visits and include guest speakers from a luxury car brand and a luxury travel brand. Special thanks to Theresa Bernabé, luxury entrepreneur, for helping to organize the industry visits for our Master's students.
Learning personalized luxury services at La Zagaleta
La Zagaleta is Europe's most exclusive housing development. Inside this gated community are – among other amenities – two golf courses, an Equestrian Center and a private helicopter landing pad.
With a presentation by Mr. Ignacio Pérez Díaz, Executive Chairman, our students visited this private luxury community and learned first-hand the complexities of managing personalized services in this industry.
Luxury tourism experiences in golf and spa resorts
Golf tourism is an important aspect of Spain's tourism industry. With over 70 golf courses in total, the Costa del Sol offers the majority of the golf courses in Andalusia. The ones that stand out the most are in Marbella, as is the case with Los Naranjos Golf Club, which is ranked among the best golf courses in Spain.
Our students visited the iconic golf course to learn first-hand the intricacies of managing a successful golf course in such a competitive market, with an exclusive executive presentation by Mr. Julián Romaguera, General Manager of Los Naranjos Golf Club.
They also paid a visit to Valderrama Golf Club, repeatedly named the best golf course in mainland Europe, and were given a a company presentation and a Q&A session by its CEO, Javier Reviriego. The students also visited Villa Padierna Spa, where they received a masterclass by Spa Manager, Ms. Ione García Alkorta, on how to stand out in the market of luxury hospitality.
Luxury industry standards in hotels and restaurants
Hotels and restaurants are at the heart of a luxury tourism Master's degree like this one. As part of the program, our students visited a number of Michelin Star awarded restaurants and 5* hotels. Inside these establishments they received private lectures by the people in charge of managing them; and of course they were allowed to ask all the questions necessary to understand the ins and outs of luxury tourism management.
One of the restaurants visited was José Carlos García Restaurante, the only Michelin Star awarded restaurant in the city center of Málaga. The restaurant is run by the husband and wife team of José Carlos and Lourdes Luquera. They shared their strategy to stand out in a city that receives more than a million tourists per year.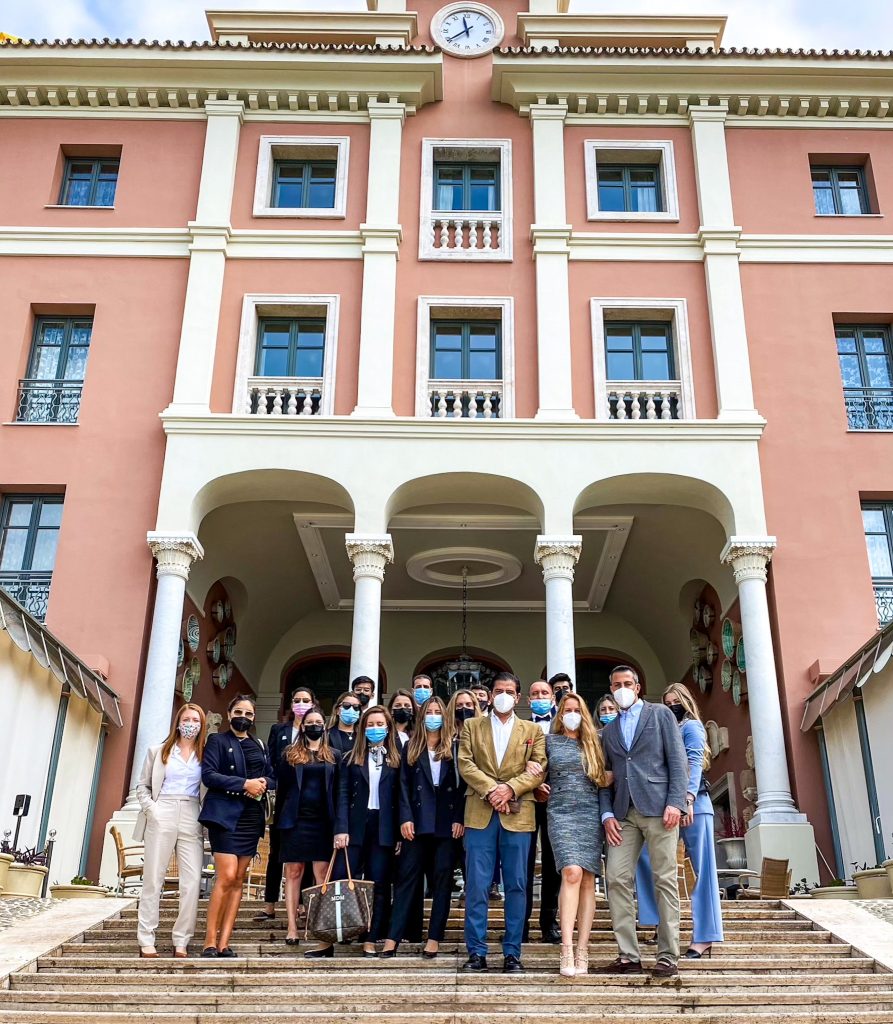 Our students also learned about using sustainability as a means of market growth and differentiation. They visited Sollo Restaurant, located in Fuengirola, which is one of the first restaurants in the region to be awarded with both a Michelin Star and a Michelin Green Star for its use of sustainable Andalusian sturgeon.
Also on the list of visits was Anantara Villa Padierna Palace, an elegant resort surrounded by golf courses, a Roman amphitheater and a lake. The students of the Master's in Marketing and Management for Luxury Tourism got some one-on-one time with Mr. Jorge Manzur, the General Manager of the hotel, who explained what it's like to manage a property with more than 130 suites and villas and that's also a member of The Leading Hotels of the World.
Interested in the Master's degree?
If you have a specific leaning towards luxury and tourism, and you're looking for a Master's degree, this is your perfect match. The Master's in Marketing and Management for Luxury Tourism is the perfect stepping stone into an emerging and very competitive market.
With a duration of 9 months (with an optional 6 month internship), this degree is divided into two terms. The first semester goes in depth about marketing concepts and luxury trends, while the second term delves into building brand equity and value creation in the luxury industry.
Click here to discover more.