Keeping a restaurant afloat during Covid-19 times is no easy task, more so in a region like Catalonia, Spain that was heavily affected during the first wave in Spring 2020. Fabian Quiles, a 2001 graduate of Les Roches Marbella, is one such restaurant owner who has successfully navigated his Barcelona-based Restaurante Accés through a difficult summer season and is looking ahead towards the anticipated recovery in 2021. We met up recently with Fabian to get his insights into how he is managing Accés and his outlook for the future of Barcelona's hospitality industry.
Quality Service during Covid-19
Since graduating from Les Roches Marbella in 2001, Fabian Quiles has focused his hospitality career in the Food & Beverage area. He opened his first restaurant/catering business in Madrid in 2012 and eventually moved to Barcelona where he opened Restaurante Accés in 2014. Centrally located in downtown Barcelona, Accés's unique atmosphere is known for its unique contemporary, Mediterranean, and creative cuisine combined with consistent quality, dependable service. Consistency in service is one of the key factors in Fabian's business success both before and during the Covid-19 crisis. While Barcelona's restaurant sector benefits greatly from tourists, it is local customers that return regularly and talk about their experience with others. Given the temporary downturn in tourism worldwide, the hospitality industry is finding ways to stay afloat by nurturing local markets. Here is where Fabian has an advantage over other restaurateurs – his foundation of excellence in service obtained while earning his degree at Les Roches ensures he understands the value in building customer loyalty and without loyal customers during these uncertain times, it is very difficult for businesses to stay afloat. Ranked number one in Barcelona in 2020 under Trip Advisor's "Comida Buena" category, the thousands of positive reviews are a clear indicator that Fabian Quiles is serving his customers well.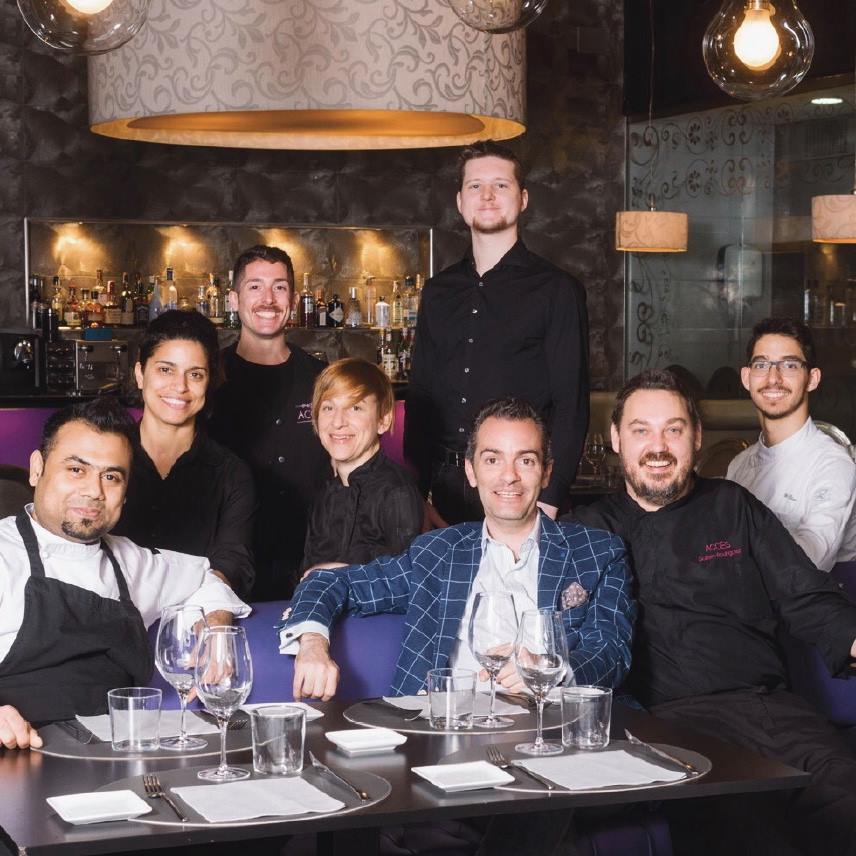 Streamlined Management
Although managing the front-of-house operation in a restaurant is crucial, without successfully managing the back-of-house, purely business side, it would all be in vain according to Fabian. Here is where his education in Hospitality Management at Les Roches comes into play once again. Hospitality-focused foundational courses in finance, accounting, marketing, and business planning gave Fabian the business acumen needed to run a restaurant successfully. Now, more than ever, those skills are being put to the test as Accés Barcelona has had to streamline its costs and operate more efficiently in order to keep their doors open. To achieve this Fabian drew from his years of experience in food & beverage operations and reviewed all of his overhead costs, looking for even the smallest savings in purchasing and operational expenses, while ensuring the core to Accés's success – the customer – is always attended to. The balance between reducing operational costs while living up to customer expectations is a difficult one to achieve. However, Fabian knows his market and how to manage a hospitality business, so he has been able to successfully adapt his business model to accommodate these changes while being flexible to the future evolution of the Covid-19 global economic crisis.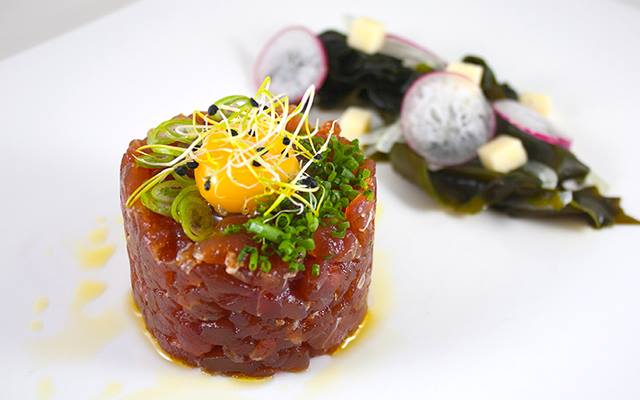 Attention to Detail
Accés Barcelona's great food was recognized in 2019 by Condé Nast Traveler among the top 5 high-end Spanish cuisine restaurants in Spain. Fabian's passion for the culinary arts is reflected in the eatery's enticing menu of traditional Mediterranean dishes reinvented with a contemporary avant-garde flair. Top-quality, fresh ingredients sourced at local markets are the starting point of good cuisine. Renowned, among other dishes, for their delectable tuna tartar, fresh candied octopus, and slow-cooked shoulder of lamb, creative cuisine is the cornerstone of Accés. Fabian's chefs take care of every detail in Accés menu and this is one of the distinguishing characteristics that have enabled the restaurant to weather the Covid storm.
Hospitality after Covid-19
With the world still coming to terms with how to operate under the new normal being imposed by the Covid-19 pandemic, the hospitality industry will be the first global industry to recover given how it has already had to implement innovative ideas, operate flexibly, and use its leaders' business foresight as a means to stay afloat during this very difficult time for all industries worldwide. Hospitality-oriented businesses like Fabian Quiles's Accés require leaders with the skills to implement these tools and thus guarantee not only a speedy recovery but also a secure future capable of withstanding even a global health crisis. It brings great joy to the Les Roches community to see how alumni such as Fabian are leading the charge and ready to take the industry to the next level when, in the near future, we leave Covid-19 behind us.