It has been a while since I returned to Singapore after completing my MBA program at Les Roches. I still find it hard to believe that an entire year passed in a blink of an eye. Unlike the Bachelor program where you get more time to explore the beauty of Switzerland and its neighboring cities, the MBA program is an extremely fast-paced course, with numerous assignments and projects awaiting you over a span of one year. Therefore, I strongly suggest to prepare certain things that I feel would make your MBA program a fulfilling and exciting experience.
Here is a list of things I wished I had thought about before starting my studies:
1. Choose between staying on or off campus
I didn't care much about accommodation before the course, and didn't think it mattered due to the short duration of the program. In my first semester, I opted for on-campus accommodation. While I enjoyed the convenience of staying on campus, I felt I was missing out on the feeling of living alone. So during my second semester, I rented a studio apartment in Crans and tremendously enjoyed the freedom and individuality of having my own place.
I cooked whenever I wanted, went grocery shopping if I needed a break from studying and loved being able to get my favorite croissant whenever I felt like it! I explored the different restaurants and introduced them to my family and friends when they visited me. When my brother and sister-in-law arrived for my graduation, I didn't have to worry about their accommodation at all. They even thought my place was nicer than their accommodation in Zermatt and Luzern!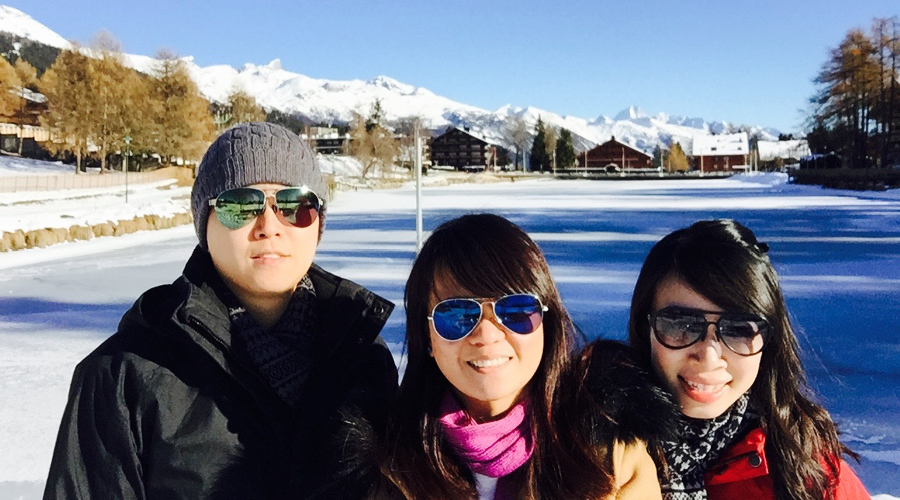 2. Decide on your mode of transport
If you have been to Switzerland before, you know that the public transportation is quite expensive. If you have not, be prepared to spend for travelling! I was aware of the costs, but it took me a few city trips and talking to the school drivers to realize that getting a car could be a better option, especially for someone like me who loves exploring!
If you have an international driving license, I strongly recommend getting your own car so you can explore attractions and destinations at your own leisure. I rented my first car halfway through the first semester and really enjoyed the convenience of it. My advice is to get a car at the start of the semester since the price is not a big difference, compared to renting it half way through! I recommend mbacars.com specializing in short-term leasing for students and their cars are brand new!
How about you non-drivers out there? Fear not! Towards the end of the first semester I realized that Swiss railways SBB provide a lot of special offers to cut down on transport costs. If you plan on visiting the different cities in Switzerland, which I strongly recommend, you should get a half-fare travel card which entitles you to paying half price on all public transport tickets in Switzerland. If you already have the cities in mind you want to visit, you can book supersaver tickets in advance, which usually provide good deals. When my friend visited me during mid-term break, we pre-booked her tickets and she was really thrilled with the saving! We had been to Switzerland before but had never heard of this offer.
3. Plan for places to visit and things to do
Have you heard of the Alpine Slide in Switzerland? How about the thermal baths? Where do they serve the best cheese fondue? Are you aware of the Rhine fall, the largest waterfall in Europe? What about the car trains in Switzerland? Or the magnificent stone eagle statue at the Simplon Pass? And Europa-Park, the largest theme park in Germany? Did you know that Switzerland has more than 60 castles and palaces? Have you heard of the Street Parade in Zurich and the Swiss carnivals? How about trying out paragliding and skydiving or a leisure cruise on the lake? (coloredmanga.com)
One year is a relatively short time, taking into account that you have to put your academic work before your spare time to explore the different cities and activities. It was not possible to visit all of them since the semester gets really packed with work and I could only explore during the break and at the beginning of the semester. Hence, before starting your studies take some time to research on the places you want to see and set aside some budget for it. The school offers trips to Europa-Park and Milan so keep up-to-speed with extra-curricular activities! I strongly recommend following "VisitSwitzerland" on Instagram, which is where I got some inspiration during the second semester and wished I had done so from the start.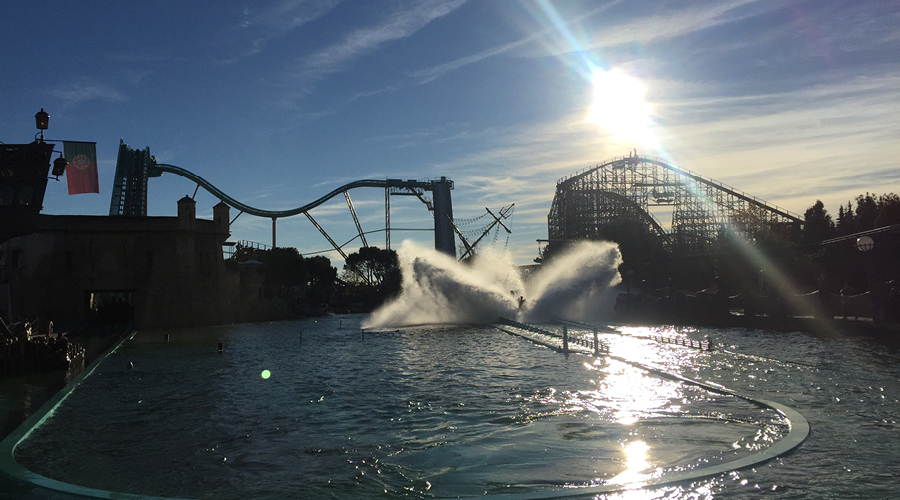 4. Last but not least: Be very, very prepared
I knew I had signed up for an intensive MBA program, but you have to experience it to know how much hard work the course really requires. Hence, my suggestion is to be always ready for challenges, you never know what you are in for when you step into the classroom. It could be a new group project, a challenging chapter to master or an individual assignment.
At the beginning of the semester, the school provides schedules listing all expected assignments and project due dates which allows you to set up your agenda. Time management is really essential if you want to make good use of your time here. When I got back to Singapore, I was approached on LinkedIn by someone who is planning to take the Les Roches MBA and asked me about my experience; I wish I had done the same so I could plan ahead and mentally prepare for the 15 assignments due over a span of 14 weeks!