By Jose Ramon Gomez, Lecturer in Managing Change and Digital Transformation
Hotel management students have traditionally always had the opportunity to put the knowledge and skills learned in the classroom into practice by doing internships in hotels. This combination of practical and training and academics provides a model for learning that allows the student to experience in first person the essence of hospitality and the passion for service. This vocation can be awoken in the classroom, but it is not until the student is in direct contact with the guest of a hotel that their knowledge is put to the test.
With the emergence of new digital technologies, we are seeing automation, robotization, and artificial intelligence growing in both production-oriented sectors as well as in tourism-related services, hospitality management, travel reservations, and even in the operations of ​​food and beverage. The challenge of the digital transformation involves all areas of the hotel industry and many major chains such as Marriott and Accord have taken this challenge as a way to differentiate their brand through improved guest experience and cost optimization.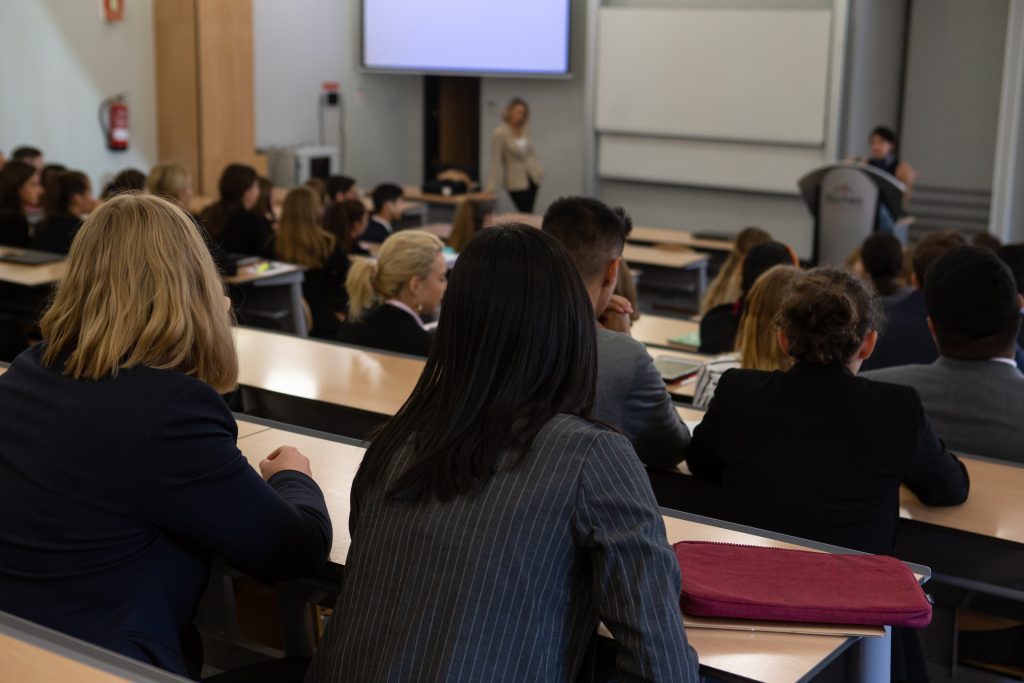 We are already beginning to see how new technologies will affect employment in the hotel industry. A recent study by the PwC consultant entitled "Will Robots Really Steal Our Jobs?" concluded that in 2018, new technologies will affect tasks more than jobs. (Ultram) According to the same study, in the next two decades, professions related to manufacturing are those with the highest risk of becoming automated (between 60% and 70%). In contrast, jobs with the least risk posed by automation are those related to services and sales (between 25% and 35%), followed by management positions (5% and 10%). (1)
"However, the tasks that require social skills and related to innovation and creativity that would keep their space in a constantly changing work environment."
Manual, routine, and intensely computerized tasks seem the most likely to follow the path of automation before others. However, the tasks that require social skills and related to innovation and creativity that would keep their space in a constantly changing work environment. For those professions less-effected by automation, new technologies, digitalization, artificial intelligence, and automation represent improved efficiency. Better use of time and the possibility to focus more on tasks that provide value for the client are important assets that make the difference in a highly competitive marketplace. In practice, if in our day to day work we can spend more time satisfying the needs of our guests by implementing technologies that perform the most routine tasks, our opportunities to create value multiply.
It seems clear that, on a global scale, the hotel and tourism industry will continue to demand well-trained professionals. This is supported by the current fact that world tourism already contributes 10.4% of global GDP and generates 1 of 10 ten jobs (319 million in total), according to data from the World Travel & Tourism Council (2). There is no doubt the best employment opportunities within the industry will be for those who have the skills that automation, robotization and artificial intelligence cannot completely replace. With this foresight in mind, hotel industry professionals can view this automated future as an opportunity or as a threat. The demand for digitalization and automation is clear and command of these technological advances needs to be incorporated into the skills profiles of future professionals in our industry. Our responsibility as a hotel management school is to empower young professionals to be able to leverage the opportunities that arise from these advances.
In Les Roches, we embrace new technologies as an opportunity. Students of hotel management will discover a growing range of possibilities, not only in traditional hotel careers but also in technology companies and start-ups that develop services for the hospitality industry as a whole. Specialized knowledge in hotel management will allow us to innovate and continue to discover new business opportunities. Those who combine technology with industry-specific business knowledge will have a strong foundation to build successful careers. Following their internships in hotels, students at Les Roches learn early on that the hospitality industry requires skills that are difficult (if not impossible) to replace with algorithms and robots. These skills are refined through a curriculum that involves participating in innovative projects, devising new business models, analyzing the viability of business proposals, and contributing to the digital transformation of the value chain in an ever-changing industry. These are all skills that robotization will not soon take over.
References:
(1) Hawksworth, J, Berriman, R, Saloni, G (2018) Will Robots Really Steal Our Jobs? An international analysis of the long term impact of automation, PricewaterhouseCoopers.
(2) https://www.wttc.org/