Change has never been more constant – or required so much agility – as it does in the modern workplace.
Today's professionals face endlessly evolving systems, shifting audience needs, hybrid roles and digitalization on a daily basis, all of which is transforming employer expectations and challenging individuals to keep up if they are to keep their careers on-track.
The solution to constant disruption? Executive education, and it's on the rise.
The growing range of executive programs is enabling professionals to manage change, support career ambitions and ensure high-level performance, all without interrupting career progression.
So popular are these programs, that the executive market is one of the fastest growing in the education sector, and has been for the last five years.
"Doing the EMBA will equip me better to deal with change"
For many professionals, executive education is now crucial to remaining competent, while also being an essential aspect of climbing the career ladder.
Continued learning brings an extra layer to the professional persona, enabling an individual to not just execute their expertise, but also advance it simultaneously.
In this respect, professionals are able to become their greatest self, unlocking their maximum potential and fast-tracking their career success by combining education with their day-to-day role.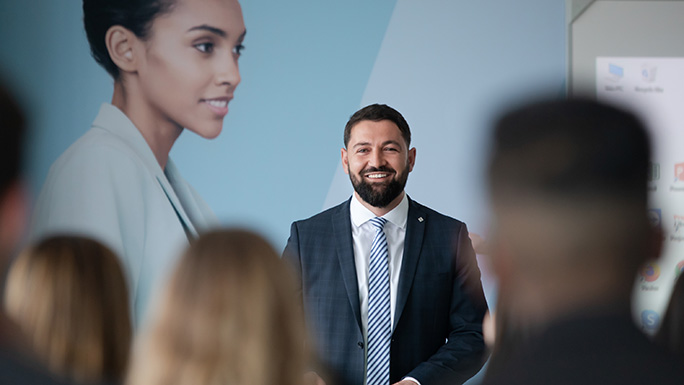 For Duarte Correia, General Manager at the Mandarin Oriental Hotel Group, and Les Roches EMBA participant, executive education ensures he can lead his team in transformative times:
"I have decided to pursue my EMBA right now because in a post-pandemic world, hospitality, like many other businesses, is going through a bit of a shift and I feel that doing the EMBA will equip me better to deal with that change".
Contact us for more information
Speak to one of our experts to learn more about Executive Education at Les Roches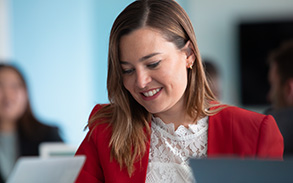 Endorsed by Employers
In addition to individuals, corporations are also investing heavily in executive education to keep their existing talent effective, fulfilled and focused.
According to a PwC survey of CEOs, 77% said a lack of key skills in their people was the largest business threat they faced.
In this context, an executive program truly represents an investment in the secured future of both the individual and the business.
Relevancy and Reduced Risk
Whether pursuing a career in hospitality or elsewhere, when the right executive program is chosen, it offers participants the opportunity to upskill, reskill and ensure their expertise keeps up with industry trends, changes in demands and developments in technology.
The result is increased relevancy and reduced risk for the individual and their career plans.
Les Roches – Executive Programs that Accelerate Careers
As one of the top 5 ranked hospitality business schools in the world*, with industry-experienced faculty, and an almost unrivaled global network of alumni, entrepreneurs and influential leaders, Les Roches offers executive program participants the opportunity to acquire the expertise, ability and connections to elevate both their daily output and their long-term leadership career.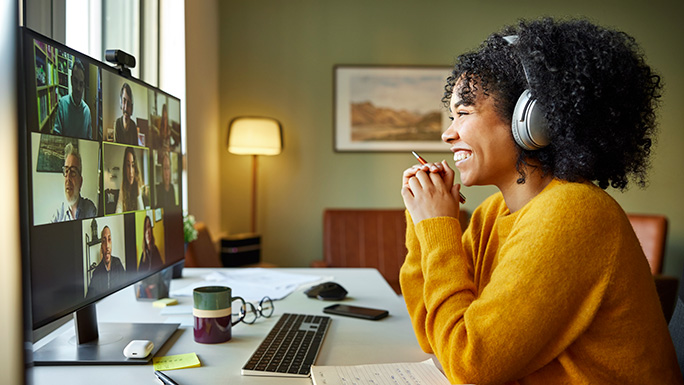 Les Roches has a portfolio of executive programs for ambitious professionals that are eager to learn alongside a high-caliber, international peer group and fast-track their career while still working:
These 6- to 12-month distance-learning programs are available 100% online or with on-campus options and are taught by the institutions' faculty, senior industry professionals and acknowledged experts in their chosen fields.
Packed with high-level business and management content, including finance, strategy and sustainability, the programs conclude with a hospitality business Capstone project that challenges participants to find actual solutions in a real-world context.
'…you can continue to do your job while you advance your studies. I have three kids at home, and I was able to look after them, continue studying and come to campus when needed to talk to the professors. (https://www.sweetfixbaker.com) '
Irina Adeishvili, Executive Master's in International Hotel Management alumna
When combined with personalized coaching offered by a leading executive search consultancy, Les Roches executive programs equip participants to not just keep pace with change, but help shape it while competing for the most demanding leadership positions in a fast-evolving world.
Download a brochure
For more information about Executive Education at Les Roches download a course brochure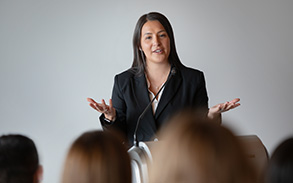 *QS World Rankings by Subject
Photo Credit:
pixelfi/E+ via Getty Images
Morsa Images/DigitalVision via Getty Images