While they are often used interchangeably, customer service and customer support differ in what they offer customers and how they assist them.

Understanding the differences between these two approaches is essential for working in hospitality management as they are both critical to providing a positive customer experience and strengthening customer engagement.
Here we'll explore the difference between customer service and customer support, why they're important, and what you need to know about them for a career in hospitality.
What is customer service?
Customer service refers to the interactions a business has with its customers.

Customer service aims to help customers get as much value as possible from a product or service and guide and delight customers at every crucial phase of the customer lifecycle.

Some common customer service activities include:
Helping customers place orders

Resolving customer complaints

Answering customer questions and replying to comments on social media

Helping customers with delivery or billing issues

Resolving non-technical account issues

Processing exchanges or returns

After-sales service
Customer service in the hospitality industry
The hospitality industry focuses on delivering exceptional customer service and experiences. Here are a few examples of customer service in the hospitality industry, specifically hotel management:
Warm welcome

: Greeting guests when they arrive and helping them with their luggage

Room service

: Providing high-quality room service, including delivering food and drinks to rooms on time and ensuring it meets guests' expectations

Concierge services

: Making restaurant reservations, providing recommendations, and arranging transport

Housekeeping

: Ensuring all guest rooms are thoroughly cleaned, comfortable, equipped with fresh linens and towels, and all amenities work efficiently

Special requests:

Going above and beyond to meet a guest's request, whether it's arranging special meals or providing additional blankets or pillows
The importance of good customer service
Customers will always be more inclined to choose a business that offers the best customer service. When they've had a good experience, they're likely to share this with friends.

Likewise, if a customer has a poor experience and feels they've been treated badly, they'll leave negative reviews or tell others, which can affect the business's reputation.
Good customer service should be a priority across every interaction with the business, from the very first to the very last.
Accelerate your hospitality and customer service journey
Mentorship from industry-leading experts, internships, and intensive training gives you the essential customer service skills for a successful hospitality management career.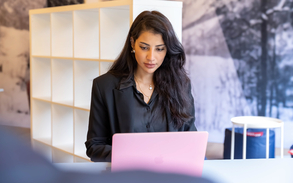 Impact of good customer service on businesses
Businesses can no longer rely on simply providing great products and services at competitive prices. Customers today expect a high level of customer service too.
Customer loyalty: 91% of customers

 are more likely to make a repeat purchase after receiving positive customer service.

Increased customer recommendations: 94% of customers

 will recommend a company if they've received very good customer service

Increased conversions

: Good customer service can help businesses turn prospective customer leads into sales

Improved reputation

: Good customer service helps businesses enhance the public perception of the brand and its goods and services

Increased profits: Businesses that prioritize excellent customer service can grow revenues between 4% and 8%
Benefits of good customer service
Customers benefit from good customer service, by feeling valued and respected. More personalized service usually means customers receive fair and satisfactory resolutions and have their needs and concerns addressed effectively, leading to increased satisfaction.
Negative effects of poor customer service
With up to 91% of unhappy customers prepared to walk away from a business rather than complain, poor customer service can be detrimental to growth.

It can also lead to increased costs, revenue loss, and reputational damage, negatively impacting employee morale, motivation, and productivity.
Key features of good customer service
Good customer service comprises several important features essential to delivering a good customer experience, such as these.
Responsiveness

: Good customer service is quick to address customer needs, whether it is an inquiry, problem, or complaint, and is proactive in finding an effective solution.

Empathy

: Good customer service means demonstrating empathy towards customers and their concerns and feelings.

Competence

: Businesses need to ensure their staff have a deep knowledge of their products and services and can provide accurate information, advice, and support to answer questions and address problems or concerns.

Professionalism

: Good customer service requires professionalism across all customer interactions. The business must always be positive, respectful, courteous, and patient when dealing with customers and ensure communication is clear and effective.
Strategies for improving customer service
There are several strategies businesses can utilize to improve their customer service and provide a more positive customer experience, including the following.
Training employees
Anyone who deals with customers should receive training on best practices in customer service excellence. This means teaching employees to communicate effectively, be active listeners, and strive to resolve customer concerns or issues satisfactorily.
Implementing customer feedback mechanisms
Employing customer feedback mechanisms such as online reviews, surveys, and other tools enables businesses to understand the customer experience.

Businesses can use this feedback to improve services or products.
Leveraging technology
Businesses can use technology such as virtual assistants and chatbots to respond quickly and accurately to customer queries.

They can also use customer relationship management (CRM) software to track customer interactions to personalize the customer experience.
Best practices in customer service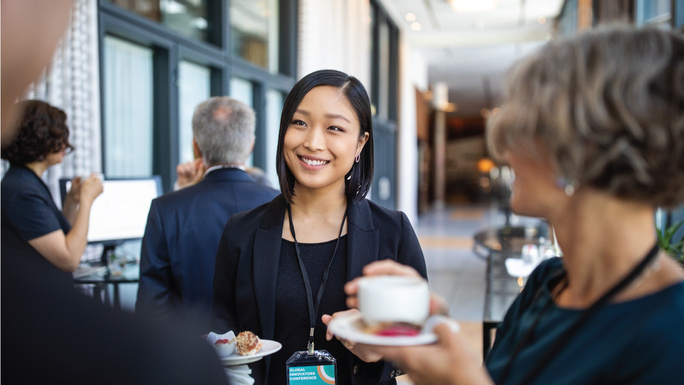 Several effective practices in customer service can help businesses provide an exceptional customer experience, for example:
Responding promptly to customers

Personalizing customer interactions

Communicating clearly and effectively

Providing comprehensive training for customer service teams

Demonstrating empathy and understanding

Being honest and transparent with customers

Encouraging customer feedback

Taking a proactive approach to resolve customer issues
Common customer service mistakes
There are several common mistakes businesses make regarding customer service, which can lead to customers feeling ignored, frustrated, and even angry. Here are a few examples and how best to avoid them.
Not listening to customers:

Give your customers your full attention, ask questions that help clarify their needs or situation and respond to show you're paying attention and understand their perspective.

Lack of responsiveness:

Prioritize responding to customers promptly, even if it's just acknowledging you've received their message.

Lack of empathy:

Show your customers you understand their issues, express compassion and approach their situation just as you would if you were in their shoes.

Inaccurate information:

It's imperative that your workforce is sufficiently trained and has access to the information they need to answer customer inquiries.

Not following up with customers:

Follow up promptly and ask them for honest feedback on their experience.
What is customer support?
Customer support is the services and activities a business provides to customers that ensure they are satisfied and can effectively utilize the products or services they've purchased.

Customer support is a crucial part of the overall customer experience.
This support is typically reactive and short-term and can involve technical assistance, answering questions, providing customer training or education, and resolving problems and complaints.

Some common examples of customer support include:
Providing real-time customer support via email, phone, or live chat

Delivering technical support to customers looking to install, maintain, upgrade, or dispose of a product

Arranging repairs or replacements for faulty products

Providing exchanges or refunds for products that are unsatisfactory
The role of customer support in the hospitality industry
Customer support ensures that guests have a positive experience, feel satisfied with their stay or dining experience, and are likely to want to return.

The role of customer support is to address guest queries, resolve issues and concerns and provide practical assistance.
Importance of customer support for business success
Customer support is important for the success of any business, regardless of its size or industry. It is essential for building and maintaining strong customer relationships and customer satisfaction.
Customers increasingly expect prompt, effective, and personalized support when they have a query or concern about a product or service.

With excellent customer support, a business can enhance the customer experience, increase satisfaction and loyalty and drive business growth.
Benefits of good customer support
Good customer support encourages customers to feel valued by the business and contributes significantly to providing them with a positive customer experience.

It also helps customers resolve their queries or problems quickly and effectively, saving them time and reducing stress and frustration.

It can also give them additional information that can help them get the most out of a product or service.
Negative effects of poor customer service
Poor customer service can have serious negative effects on a business. It can lead to:
Low customer satisfaction

Reduced customer loyalty

Damage to the business's brand image

Reduced customer retention

Low employee morale
Key features of good customer support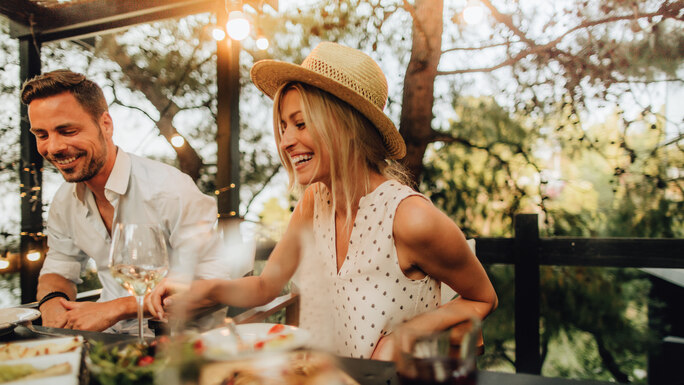 There are several key features of good customer support that are essential for ensuring customer satisfaction and loyalty. Some of the most significant features of good customer support include the following.
Responsiveness
Customer support should be easily accessible to customers and quick to respond to inquiries. Fast response times help build customer trust and demonstrate the business values them and their satisfaction.
Expertise
The customer support team must be knowledgeable and well-trained in the company's products and services and understand customers' common questions and issues.

This will create customer confidence and ensure they receive consistently accurate guidance and information.
Resolution
A good customer support service proactively identifies and resolves issues rather than simply delivering general information and advice. This will typically require the business to go above and beyond to resolve problems and satisfy the customer.
Empathy
Good customer support requires understanding the customer's perspective, taking their concerns seriously, and treating them with kindness, empathy, and respect.

This helps to build strong customer relationships and leads to increased customer loyalty.
Accessibility
Customers should be able to find and access support resources easily, such as FAQs, guides, knowledge bases, or customer service representatives.

This might be via social media, live chat, phone, or email.
Strategies for improving customer support
There are several effective strategies businesses can utilize to improve customer support, which include the following.
Employee training:

Provide regular training on customer service skills, communication techniques, and product knowledge.

Establish customer feedback processes

: Social media monitoring, surveys, and customer feedback forms can gather insights into customer preferences, satisfaction levels, and pain points.

Utilize technology:

Businesses can use tools like chatbots to provide around-the-clock customer support and CRM software to track customer interactions. There are also self-service portals and knowledge bases which can help customers quickly find the information they need.
Best practices in customer support
Best practices in customer support can help build and maintain a loyal customer base and promote growth. Some key customer support practices include:
Make it quick and easy for customers to get support

Respond to queries rapidly and professionally

Be understanding and empathetic

Personalize the support experience

Create a customer-centric culture

Continuously measure and improve customer support.
Common mistakes in customer support and how to avoid them
Poor customer support can lead to customers feeling unsatisfied, leaving negative reviews, or going elsewhere. Here are some common mistakes in customer support and how you can avoid them.
Ignoring customers:

Establish

clear processes for handling complaints and training staff to respond promptly and with empathy.

Being rude or dismissive:

Customer support teams should be trained to remain calm, professional, and empathetic.

Failing to offer a satisfactory solution:

Train customer support teams to identify and deliver effective and realistic solutions.

Not following up

: Monitor the situation to ensure customers are satisfied. Providing personalized recommendations or offers can strengthen customer loyalty and secure repeat business.
Key differences between customer service and customer support
Here are some of the key differences between customer service and customer support.
Focus

: While customer service focuses on before and during purchase, customer support focuses on the post-purchase stage of the customer journey.

Scope

: Customer service includes a broad range of general activities and customer support deals specifically with handling complaints and technical issues.

Expertise

: Customer service teams typically have a general knowledge of the company's products or services. However, customer support teams tend to have more specialized technical knowledge and training.

Channels

: Customer service is usually delivered through various channels such as social media, live chat, phone, and email. Customer support tends to be delivered through specific channels such as online support forums, technical support hotlines, or specialized support teams.

Metrics

: It's common for customer service to be measured by response times, resolution rate, and customer satisfaction. Customer support, however, is typically measured by average handling time, issue resolution rate, and customer retention.
Companies with exceptional customer service and customer support
Several companies have become known for providing exceptional customer service, including these.
Apple:

Apple focuses on creating a strong brand image and customer loyalty through the simplicity and user-friendliness of its products, highly-trained and knowledgeable staff, and commitment to addressing customer issues quickly.

Zappos:

Zappos has become known as an online retailer with exceptional customer service by emphasizing a customer-centric culture where staff prioritize customer needs. The company also makes ordering as easy as possible, with fast and free delivery, a 365-day return policy, and 24/7 customer support.

Ritz-Carlton: Ritz-Carlton is well-known throughout the hotel industry

 for its exceptional customer service. Every Ritz-Carlton employee is trained to deliver a warm welcome, anticipate guest needs and provide personalized service.
Situations where customer service and customer support are needed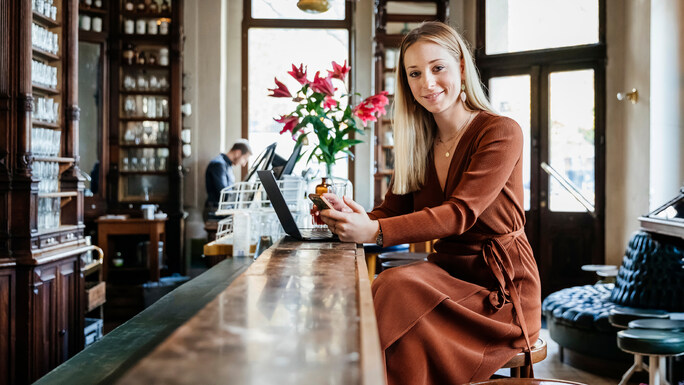 Customer service and customer support may be different, but they frequently work together to provide a seamless customer experience, as in these examples.
Pre-sale inquiries

: Customer service can provide customers with the information they need about products, services, pricing, and delivery.

Technical problems

: Customer support can provide technical assistance to customers requiring help or advice after purchasing a product or service.

Processing orders

: Customer service can help customers with placing orders, tracking shipments, or making payments and ensuring orders are processed efficiently.

Feedback and complaints

: Customer service can handle complaints or customer feedback and work with the customer or relevant department to resolve the problem.

Returns and exchanges

: Customer support can help customers exchange or return a product.
Summary: customer service vs. customer support
While customer service and customer support aim to provide an excellent customer experience, their focus and approaches differ.

Customer service focuses on providing customer assistance and support before, during, and even after their purchase, while customer support typically focuses on resolving issues after purchase.

To improve customer service and support, businesses should be prepared to invest in employee training, create a customer-centric culture that prioritizes transparency and empathy, and proactively seek and respond to customer feedback.
If you're looking to perfect your customer service skills, Les Roches offers hospitality degree programs that enable you to develop the skills required to succeed in a hospitality management or customer service role. Why not get started with a bachelor of hospitality management?

The program include hospitality internships that will give you an excellent foundation in customer service and the hospitality industry and help you decide on a career path in the industry.
Photo Credits
Main Image: FilippoBacci/E+via Getty Images