By Nicholas Allen, Class of 1992 Les Roches alumnus
I'm keeping the Scandinavian theme going for another of my series of Les Roches alumni interviews. After catching up Linda von Beetzen last time around; this week I have the great pleasure to introduce you to my dear friend Kari Koskela, a summer 1993 graduate.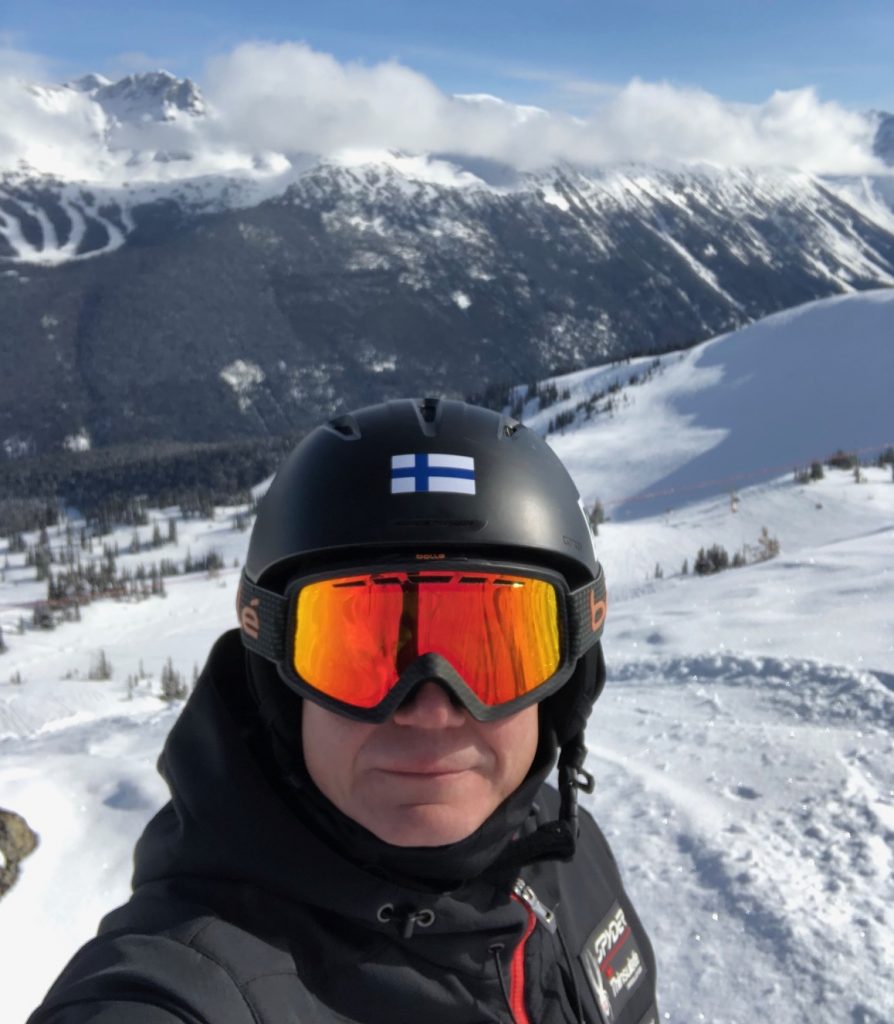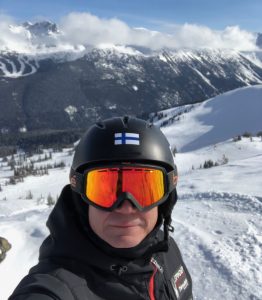 Nicholas Allen (NA): What is your profession and current position?
Kari Koskela (KK): I'm Vice President, Operations, for a Canada-based operator of premium retirement residences called PARC Retirement Living
NA: Who was your first room-mate at Les Roches?
KK: The LEGENDARY Marnix van den Berge – also known as "Mr. MVDB" J . We were roommates all three years.
NA: Where did you grow up?
KK: Tampere, Finland.
NA: Whom has made the biggest impact on your professional career?
KK: Definitely my very first General Manager and Regional Vice President, Mr. Ruy Paes-Braga, at Four Seasons Hotel Vancouver. He played a key role in seven career moves, transfers and promotions in my career. Sadly, he passed away a couple of years ago. I still think of him often.
NA: Who was your favorite teacher at Les Roches?
KK: How about I comment on my favorite classes instead… Kitchen/culinary, Wine Knowledge, Restaurant Service, Housekeeping Operations and Butchery! Clearly I am not very academically focused…
NA: What's your advice for new graduates?
KK: Your career will not be a straight line: you may have to make some detours to get to where you want to go. Make the best of those detours, as you will always learn something. Have a plan/goal where you want to end up. This may change many times, and that's OK. Goals will keep you moving forward. Take advantage of the amazing opportunities the hospitality industry offers us to live, work and travel all over the world. Last but not least, keep in touch with your friends from Les Roches. We are literally everywhere!
NA: Who did you have a crush on at Les Roches?
KK: No comment! J. However, I was very lucky to meet my wife Tina during my service internship in Zurich. We have been married for 25 years now, and we have two beautiful daughters. She has been an amazing partner… supportive of my career, long working hours and all the moves (Caribbean, Vancouver, Tokyo, Toronto, Seattle, Las Vegas, Washington DC so far…).
NA: What is your fondest memory of Les Roches?
KK: Sooooooo many things, but definitely the fellow students, the beauty of Bluche and Switzerland and my internships at Baur au Lac Hotel in Zurich (service) and Restaurant Les Relais des Semailles in Verbier (kitchen). My kitchen internship allowed me to get the closest I've so far got to my dream of being a "ski bum". We worked split shifts, which allowed me to ski almost every day. Being a real ski bum is still one of my goals, by the way….
NA: Do you have any phobias?
KK: Teenaged daughters!! Scary stuff…
NA: You can ask me one question, what is it?
KK: When can I buy you a drink?
NA: A trip to Vancouver is very much needed. I will even let you by me 10 drinks!! J
NA: Last question. You have organized a lavish dinner party with no expense spared. You can invite eight people, alive or dead, who are they?
KK: OK, here goes. My wife Tina, plus my daughters Anika and Taina. Then New Zealand's Prime Minister Jacinda Ardern, President Barack Obama and Michelle Obama; also Bill Gates and Warren Buffett. And Nick Allen as the bartender!
NA: I reckon I can manage to spin up a few cocktails – thanks for the invite Kari!