Working for big hotel groups has no secrets for German Les Roches alumna Lisa Westrich, Operations Manager at LINDENBERG Hospitality. From internationally famous hotels to a new and innovative hotel concept, her experience in the hospitality industry has been full of adventures! 
Name: Lisa Westrich
Graduation year: 2013
Nationality: German 
Program: BBA in Hospitality Management 
Famous hotels and openings
Where to begin? It all started with the two internships that our students undertake during their studies. In Lisa's case, she chose to focus on food & beverage (F&B). She, therefore, became a trainee for two luxurious hotels: Mandarin Oriental in Barcelona and JW Marriott in Indianapolis, for both of which she participated in the opening.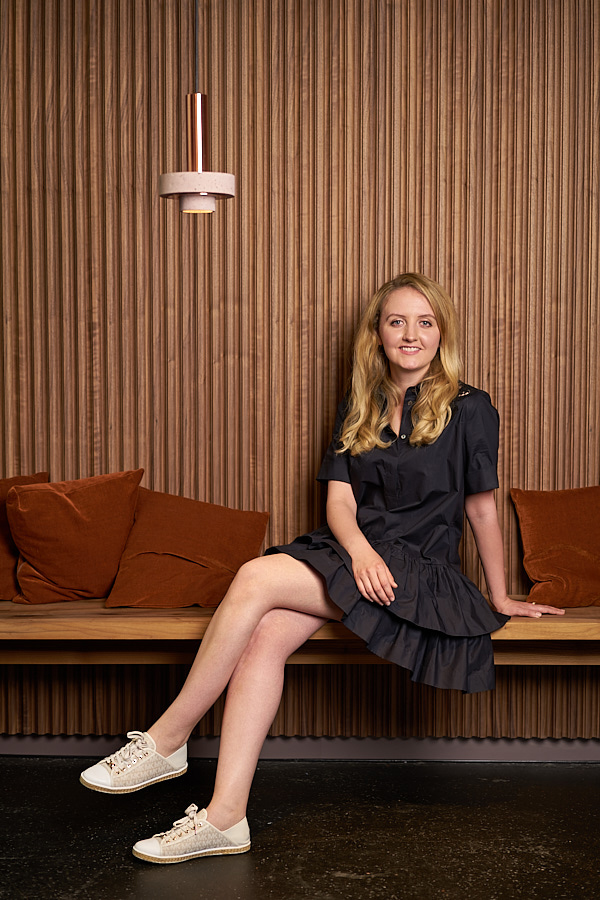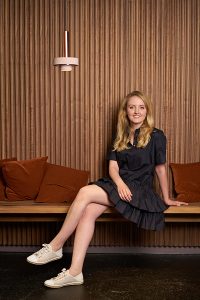 "Both my internships in Barcelona and the US integrated the academic classroom knowledge and the theory learned at Les Roches with practical application and skills developed in a professional setting."
Lisa Westrich
Upon graduation, Lisa was offered the amazing opportunity to be part of the opening of a new Rosewood Hotels & Resorts property in London.  
"Thanks to the experience I gained during my internships at prestigious properties, this happened to be my third hotel opening." 
And of course, when it comes to the renowned group, the alumna is truly positive! 
 "Hospitality at its best! I have learned from the best in this industry and I am so happy to still call many of my former colleagues my friends."  
After spending three years within the company, Lisa moved back to her home country, Germany. She joined the team of the elegant 5-star Grandhotel Hessischer Hof in Frankfurt, where she strengthened her skills in reservations and revenue management. 
Moving on to an innovative hospitality start-up
Five years after graduating from Les Roches and working for this parade of famous hotels, Lisa decided to challenge herself by joining a new hotel concept: LINDENBERG Hospitality.   
"It is outgrowing the start-up status in big leaps, as a guest community-based concept focusing on combining guests, property and associates into one big family. LINDENBERG is a single entity that melts its sense of place into a concept that brings people together in a guest community-like setting rather than a traditional hotel." 
Not a single day is alike and you can be as prepared as you want, but things don't always go the way you'd want them to.
Given her previous experience, it should be little surprise that Lisa was once again part of the opening operations of a hotel property: LINDLEY LINDENBERG! Needless to say that participating in such an essential stage of a hotel's life is exceptionally fulfilling. 
"It teaches you a lot for both your personal and professional career. Not a single day is alike and you can be as prepared as you want, but things don't always go the way you'd want them to. So you need to be very patient, practical and solution-oriented."  
The opening of this 7-floor 'flat share' took place in July 2019 in Frankfurt. Apart from the 100 bedrooms, this pastel-colored property is all about sharing with the hotel community. It provides its guests with a cozy co-working space, a communal kitchen, a rooftop terrace with a view on the river Main. Not forgetting The Parlour, the 'ambiance' living room with its record player and tiled stove. And why not have a tasty meal at the hotel's restaurant, the LEUCHTENDROTER, or spend the evening at the Panopticon? From concerts to conferences and movie nights, this room takes a whole new form every day, a true chameleon! 
And there's more! 
"Guests enter the building and smell freshly baked bread from our bakery, enjoy a meal from the vegetarian restaurant, which strives to introduce people to a locally sourced, seasonal and hand-grown variety of foods. And then we have our Indoor Farming. We transport our permaculture BRAUMANSWIESEN into the hotel, where guests can pick their herbs to add to their self-made meals. All these features are a conglomeration of a guest community by the name of LINDLEY LINDENBERG." 
LINDLEY LINDENBERG is all about sharing and being part of something unique and fun; it is about community.  
"The growing trend of apartment sharing has melted with the hotel business and we have combined it both for our short and long-stay guests. We call it a 'guest community'." 
In the end, for Lisa Westrich, working at LINDLEY LINDENBERG is about being in a dynamic team of young and talented professionals and living a beautifully innovative and human experience.  
"The hospitality industry is the most rewarding industry, with endless opportunities and encounters – so embrace life, take risks, get out of your comfort zone and have no regrets."