As a hotelier by profession, one of the best experiences I would recommend is to be part of a pre-opening team of a new hotel property. When I heard that the Four Seasons Hotel and Residence was finally opening in my home city of Kuala Lumpur, I knew I had to be part of the most momentous hospitality project in town. I was so glad to have my application accepted in February, just five months before the soft opening. I'll share my experiences with you about opening the hotel, so if you're interested in how to open a hotel – keep reading:
Want to know how to open a hotel? Work in a hotel before it's open
I was employee number 49 when I arrived at the pre-opening office. The Rooms Division team was only made up of nine people across six departments – Guest Relations, Executive Club, Housekeeping, Laundry, Concierge and Front Office. There was plenty to do, including understanding the brand culture, reading the core standards and Standard Operating Procedures, and localising all of the information.
[quote]Despite the uncertainties, I enjoyed the pre-opening experience very much as it allowed me to develop new skills.[/quote]
In addition, a lot of research had to be done into how things work, such as registration cards, upsell procedures and more, which connected us to counterparts from other Four Seasons hotels. A lot of imagination was also required to visualise service flow, as we didn't have access to the building – all we had was the floor plan shared by the designer.
One more tip on opening a hotel: start networking now
The great thing about starting off when the team is small, is you get to know everyone across the different departments. We shared the same working hours, break times and days off (yes, weekends!). The company was also really kind in promoting and organising various team building activities, including weekend runs and trampoline jumping to help build the team spirit. It was a great reward for all of our hard work whilst construction was still ongoing.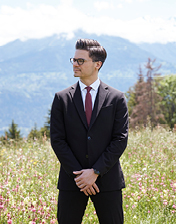 5 things you should know about how to open a hotel
After opening the hotel, I learnt a few important things:
It's not for the faint-hearted. 

T

here was so much uncertainty leading up to the opening. When I first interviewed in November, I was told that the hotel was opening on 1 April. (Valium) When I joined in February, the project had been delayed until May. Throughout those months we had to prepare for the unexpected, and the final opening date was only confirmed three weeks beforehand.
Which came first – the chicken or the egg? When a new employee joins a hotel that has been running for a few years, it's about learning the pre-existing processes and going with the flow. For a new hotel, there are so many processes that simply aren't in place yet – for example, registration cards – who designs and approves them prior to us printing the guest information on? Menus – what are our signature dishes – does the chef decide or is it based on the restaurant concept?
Build great relationships across departments while you're still in the same office. I found this crucial, as the team grew very quickly over just a few months and it became increasingly difficult to recognise everyone. These inter-departmental relationships were so important to ensure that we had continuous feedback in preparation for the opening.
Enjoy the weekends and the fun while you can. It was so refreshing to have weekends off, as someone who has worked in operations for a while. Being at home also meant spending this precious time with family and friends.
Be proud of your achievement. It's not an easy feat to open a 65 floor building with 236 rooms. At the time of writing, we're six weeks on from the soft opening, and we still haven't fully opened, as we continue to sleep test and finish the remaining floors and facilities. It's all been worth it though, as we're currently fully booked for the fifth consecutive weekend across our rooms and restaurants!
Leading the team
Despite the uncertainties, I enjoyed the pre-opening experience very much as it allowed me to develop new skills. In particular, I was able to implement various initiatives, including leading the team on Front Office day-to-day processes, and ensuring colleagues met Four Seasons' service culture standards, as part of my role as designated trainer.
Some expert advice for hospitality students how want to open a hotel
We may be just six weeks' young, and are still facing various teething issues, but a very respected senior leader gave us this perspective: for an opening hotel, it usually takes six months for the operations to stabilise and another two to three years for the property to mature. Opening a hotel is like looking after a newborn child – it's about being patient and adapting to the feedback provided, so you can find your feet over time.