Where innovation meets sustainability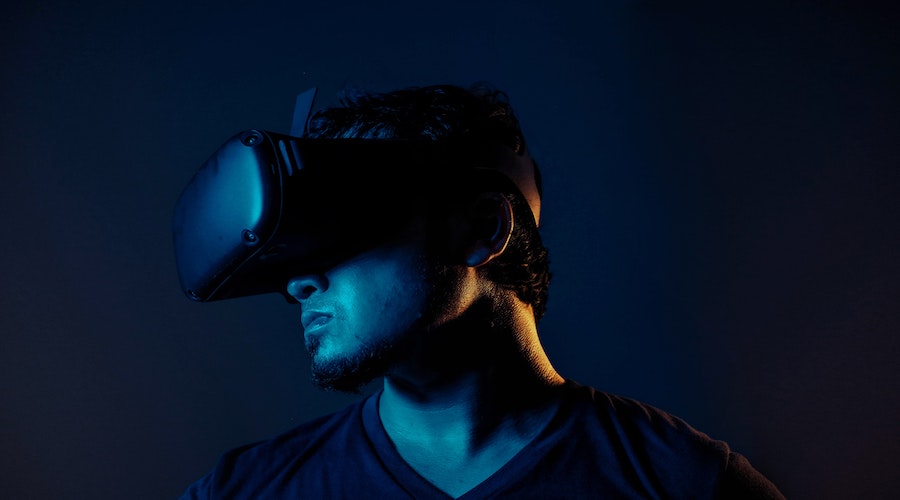 Grow Awareness. Think Outside the Box. Share Knowledge.
After the success of our first Environment Festival, this year have returned with a new name – ShiftIn' 2020 – and a new, all-virtual approach to suit the present times.
For ShiftIn' 2020, our focus has been on sustainability and innovation. Due to the global impacts of COVID-19, the hospitality sector – like many others – must 'think outside the box' to meet the needs of the 'new normal'.
Across this 3-day event, we have explored how companies are shaping a sustainable future; what the main differences between Doers and Thinkers are; and why – with global travel much reduced – innovative sustainability within hospitality has gone 'local'.
#ShiftIn2020
Presentation: Co-creating and regenerating our planet for a peaceful and purposeful future
The recent pandemic has been linked to the destruction of our natural environment and our dangerously unbalanced relationship with nature. Every new intervention in our territories should be seen as an opportunity to restore nature and to reintegrate biodiversity into the built environment.
Dr. Grichting talks about how designers can create ecological projects and systems to address the Food Water Energy Waste nexus, to create more efficient use of resources, while addressing threats such as climate change, biodiversity loss and public health.
Speaker:
Prof. Dr Anna Grichting is an Architect, Urbanist, Musician and Doctor of Design from Harvard University.
Keynote: How can technology support sustainable innovation?
How creativity, entrepreneurial spirit and technology are the three interconnected pillars supporting sustainable innovation through all industries where interdisciplinary teams identify, create and build new businesses models and solutions making the old ones obsolete.
Speaker:
Mateja Kramar, Senior Business Development Manager at Microsoft.
Presentation: Our Innovative Future with Responsible Biometrics
Technologies are changing how we live, and few fascinate and scare as much as biometrics. We love them for their convenience and fear them for identity theft or surveillance. Biometrics are set to transform our lives. We will discuss potential risks, and have a glimpse into their impact on the innovative future of travels, hospitality and services.
Alex Zarrabi talks about how the risk of spreading an infection can be minimised using touchless biometric devices.
Speaker:
Alex Zarrabi, CEO at Touchless Biometric Systems and Founder of Alpine Switzerland.
Roundtable: "An Industry Regenerated" by Oceanic Global
Top leaders from three different regions worldwide will join the international non-profit Oceanic Global and Les Roches Crans-Montana in a 50-minute panel discussion to share and discuss how the current situation led them to re-invent their industry. The discussion will be followed by a 40-minute Q&A session in which key solution providers will share their input and challenge what's to come next.
Panelists:
Franck Droin, Hotel Manager, Mandarin Oriental Bangkok
Christine Young, Group Manager, Environmental Health & Safety, Sandals Resorts International
Anuj Sharma, General Manager, W Hotel Maldives
Samir Chalfoun, Founder of Blue Ocean Creations and Les Roches alumnus
Q&A:
Herve Houdre, Founder, H2 Consulting
Simon Martin, Head of Development, Hospitality Program ICED
Karin Isken, Founder and CEO, Ecovissa
Giovanni Odaglia, Business Intelligence Analyst, Les Roches Crans-Montana
Moderators:
Andrea Chakravartti, Dean of Students, Les Roches Crans-Montana
Cassia Patel, Program Director, Oceanic Global
Masterclass: Climate change & energy policy
This masterclass will outline major climate risks and where they offer business opportunities. Climate risks include the physical impacts of climate change and the risks to companies left behind as technology transitions to a lower-carbon economy.
Storms strengthening and fire danger increasing impacts the insurance industry; sea-levels rising affects real-estate values. Increased stress on food production in turn triggers population migration, urban infrastructure and political stress. Companies which can't adapt to an evolving policy landscape risk being left with stranded assets and the liability of having ignored the world's most complicated challenge.
Speaker:
Prof. Dr. Veronique Bugnion, Co-Founder & CEO, ClearlyEnergy Johns Hopkins University
Keynote interview: The wine industry 2.0
Making wine is a tradition that was born 8,000 years ago. The first wines were produced for ceremonies, exchange, and power. They were also part of the dairy diet. And they tasted… terrible. Luckily, today most wines taste good, and this is thanks to sustainable innovation.
A frank conversation with two experts about the wine industry 2.0: from the vineyards to the bottle.
Speakers:
Larissa Kuonen, Oenolog, Gregor Kuonen
David Naselli, Sales Manager, PM of Univerre
Moderator:
Pablo Garcia, Director of Les Roches Innovation Hub and Senior Lecturer
Roundtable: The role of education to nurture the future leader's sustainable mindset
Innovation is becoming more and more central in our society and it is directly associated to the possibility of sustainable economic and social development. In this new scenario, the educational institutions have increasingly assumed a relevant role for the innovation-based economic development.
Panelists:
Dimitrios Diamantis, Dean of Graduate Students, Les Roches Crans-Montana
Blaise Crettol, Professor at HES SO (Switzerland)
Maurizio Caon, Professor at University of Applied Sciences and Arts Western Switzerland
Edgar Barroso, Professor and Director of the Laboratory of Entrepreneurship and Transformation Tec de Monterrey (Mexico)
Prof. Dr. Anna Grichting, Architect, Urbanist, Musician and Doctor of Design from Harvard University
Antoine Perruchoud: Professor HES, Head of Team Academy, Master Innokick, CAS Innovation Management at HES-SO
Riccardo Campione, Senior Lecturer, Les Roches Crans Montana
Bilal Hassan, Senior Lecturer , Les Roches Crans Montana
Frank Gueuning, Senior Lecturer in Finance, Les Roches Crans-Montana
Joe Di Donna, Clinical Professor of Marketing, Les Roches Crans-Montana
Moderator:
Pablo Garcia, Director of Les Roches Innovation Hub and Senior Lecturer
Presentation: Transdisciplinary innovation, a path to sustainable development 
Virtually all aspects of our lives are changing at an extraordinary pace. These changes also bring profound personal and social transitions into new ecologies for relationships and interactions.
During the presentation, a series of arguments are presented to reflect on entering into a post-Covid19 world. One that possesses —simultaneously— exciting opportunities and considerable challenges in a deeply uncertain global landscape. The conversation will revolve around the importance of embracing problem-solving skills, entrepreneurship, creativity, meaningful technology, and transdisciplinary collaboration.
Edgar Barroso also presents the "Horizons Architecture Framework" (HAF), a framework that assists individuals and organisations to navigate and adapt to the technological and socio-economic changes in our world. HAF houses our ability to foster communities, incorporate a lifelong learning habit in our lives, use technology to analyse and understand better our contexts, and the legacy we want to leave as individuals and as a community.
Speaker:
Edgar Barroso, Professor and Director of the Laboratory of Entrepreneurship and Transformation Tec de Monterrey (Mexico).
Presentation: Using sustainability to innovate and create new opportunities
How can companies leverage sustainability to innovate and better meet customer needs? How can social as well as environmental issues help to create growth? What role does big data and automation play? What opportunities are there for students and entrepreneurs to create new business models in this area? What skills are required?
Speaker:
Heather Pace Clark, Co-Founder of Gilytics AG
Award ceremony: European Omega Master Hackathon & Lobster Ink Food Waste Challenge
The Omega European Masters, one of the most prestigious golf tournament competitions in Europe, challenged hospitality students from undergraduate and graduate programs worldwide to come up with innovative strategies, and to reinvent practices and operations that bring forth beneficial tangible outcomes to tackle sustainability and post-pandemic concerns in relation to the Omega European Masters tournament.
The best ideas could be implemented in the actual Omega European Masters event in Crans-Montana 2021.
Award categories:
Best 3 solutions from a public voting
Best 3 solutions from a panel of experts
Lobster Ink is an e-learning solution provider that connects and empowers the frontline with engaging and interactive training solutions. Hospitality students around the globe were invited to submit a short pitch online to share their smart and innovative ideas in inducing behavioral change of F&B employees in aims to achieve the common sustainability goals in advocating plant-forward food consumption and in combating food waste.
Ideas contributed could potentially be implemented in the industry and make the world a better place!
Keynote: Oceanic Global
Join this session to learn more about The Oceanic Standard (TOS) industry solutions program and the partnership between Oceanic Global and Les Roches to support of the institution's sustainability initiatives, particularly in the face of the current pandemic and the challenge presented by the rising use of disposable products.
Speaker:
Oceanic Global is a nonprofit whose mission is to engage new audiences in ocean conservation. The international non-profit sheds light on humanity's essential relationship to the ocean and empowers individuals, communities, and industries to create positive change for our collective wellbeing.
Keynote and roundtable: Our response to COVID-19 and how it could catalyse an initiative climate friendly travel era by SUNx Malta
Panelists:
Prof. Geoffrey Lipman, Co-founder SunX Program and President, ICTP

 

Elaine France, Founder, Flow In Action
Karina O'Gorman, Director of Corporate Responsibility, InterContinental Hotels Group
Prof. Dr. Veronique Bugnion, Co-Founder and CEO, ClearlyEnergy Johns Hopkins University
Dr. Christine Demen-Meier, Managing Director Les Roches Worldwide and Member of the Innovation Council, Innosuisse
Francine Janet-Moreillon, freelance PR Manager, organiser of Verbier E-Bike Festival and OC Sport and Business Developer for UNICEF Cycling for Children
Andrew Charlton, Managing Director, Aviation Advocacy
Joceline Favre-Bulle, Director of Operations, Les Roches Crans-Montana
Ruth Puhr, Head of Teaching and Learning Development, Les Roches Crans-Montana
Festival Closure
What does the future hold for sustainability and innovation? In this 45-minute closure ceremony, the festival's partners will discuss about the event's key takeaways and define concrete actions for a more sustainable future.
Speakers:
Scott Dahl, Master's Program Director, Les Roches Crans-Montana
Shift'In Festival Partners