21 – 25 October 2019
Marbella, Spain
+
Crans-Montana, Switzerland
#BackToLesRoches
Have you ever wondered what life is like at a hospitality management school? How is it different from a traditional university, what courses do students take and why they travel around the world? Want to know why hospitality is known as the "Happiness Industry"? Here's your chance!
On our influencer trip "Back to School," you will discover how Les Roches students from over 100 different nationalities live and study together on our campus locations in Spain and Switzerland, and what they need to learn to succeed in the global hospitality industry.
Pack your camera, put on your kitchen uniform and get ready to go "Back to School," literally! Get involved as we take you through the different stages of a hospitality management programme, under the expert guidance of faculty and students.
Compete in a master chef event, discover local specialties and learn more about the hospitality industry in Marbella on Spain's Costa del Sol and Swiss Alpine resort Crans-Montana – peek behind the scenes of one of the world's leading hospitality management schools!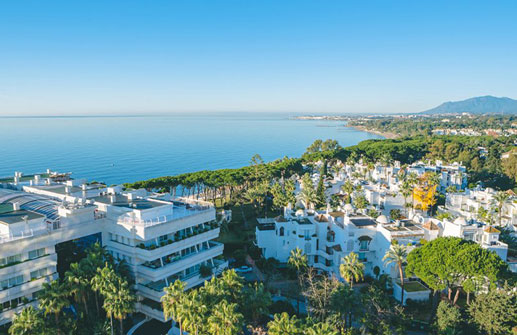 Day 1: Landing in Spain
Welcome to Marbella, known for its luxurious hospitality establishments, mild sunny weather all year round, friendly habitants and a very international community.
You will enjoy an evening with fun activities and gourmet food!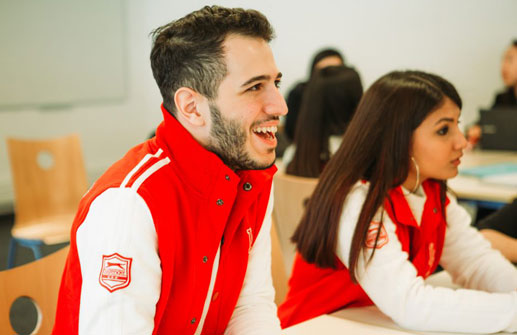 Day 2: School's in session
Morning
Time for school! Prepare to attend your first class and discover our Spanish Campus located in a seaside luxury resort setting. Caution: If you have a window seat, don't let the view distract you!
Afternoon
Get to know students from your region and hear their side of the story: How come they study hospitality management at Les Roches? And what are their plans after they graduate?
Evening
Discover the glamorous beach resort of Marbella and learn about the social life between world renowned designer boutiques, yachts and luxury resort hotels!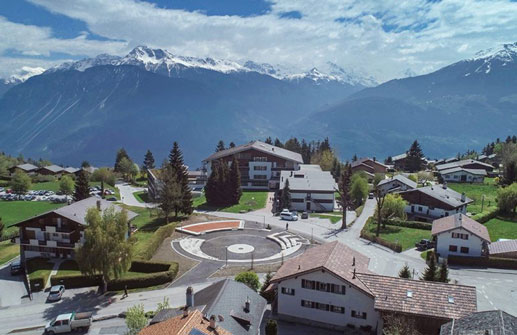 Day 3: Jetset to Switzerland
Morning
Get ready for Switzerland! Say bye to the good life in Spain and exchange the scenery of beach and palm trees for the breathtaking Alpine landscapes
Afternoon
Take a stroll through Crans-Montana and discover what this mountain resort has to offer: golf courses, shopping and ski lifts to take you all the way to the top!
Evening
Make yourself at home at a cozy luxury Swiss chalet, enjoy a nice dinner prepared by one of Les Roches celeb chefs and, why not, indulge yourself in the jacuzzi before a well deserved rest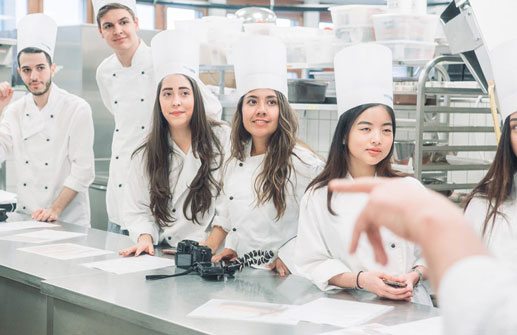 Day 4: The Kitchen Battle
Morning
How is the digital revolution shaping the future of travel and tourism? Attend a lecture on the topic and take part in a Q&A with our students.
Afternoon
It's on! Team up, prepare a menu and cook up a storm, after careful instruction from Les Roches chefs. The winning team gets a prize!
Evening
Find out about Switzerland's best kept secrets, its wine! Have a dinner at the campus farm-to-table restaurant and learn more about this eco-friendly concept, the ingredients and suppliers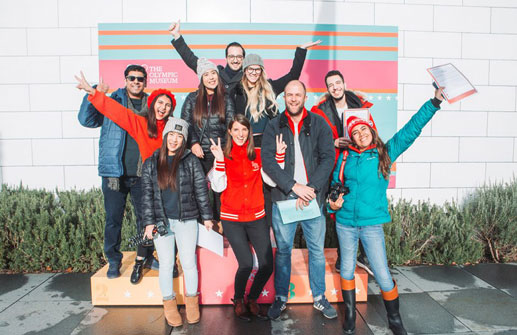 Day 5: Graduated, now what?
Morning
Where do our students go to work after they graduate? Find out on a trip to the International Olympic Committee in Lausanne and feel the Olympic spirit!
About Les Roches 
Founded in 1954, Les Roches Global Hospitality Education is a private institution based on the Swiss model of experiential learning, offering undergraduate and graduate degrees in the fields of hospitality, tourism and event management. Les Roches prepares entrepreneurial and innovative graduates across a global network of campuses in Switzerland, Spain and China.
Part of Sommet Education, Les Roches is accredited by the New England Commission of Higher Education (NECHE) and ranked among the world's top three higher education institutions for employer reputation in hospitality management (QS World University Rankings 2018).
*The agenda is subject to change. Full program details will be provided to all participants before their arrival.