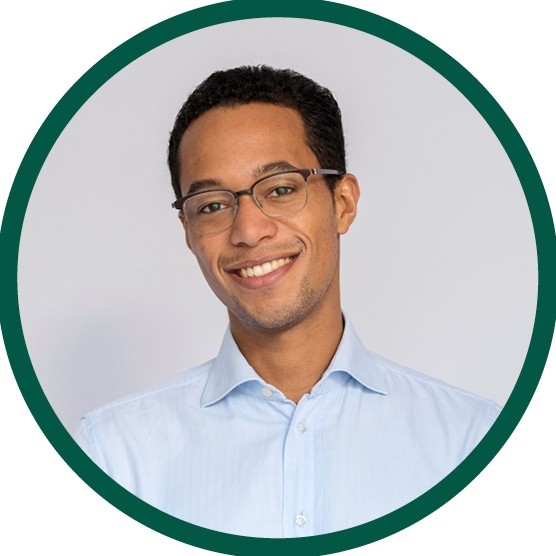 Ten years after graduating from Les Roches, Lars Ljung finds himself Down Under with a role that is feeding his passion for sustainability. We caught up with Lars to plot a career journey that began in hospitality and is now focused on next-generation, planet-saving packaging….
The jaw-droppingly beautiful Alpine surroundings of our Crans-Montana campus never fail to make an impression on students, ever reminding us of the planet's fragile beauty. Lars Ljung was no exception, and this maybe helps to explain why he's now forging a career in the field of sustainability.
"My passion for sustainability actually started in High School, where some of my favorite study topics were geography and biology," he explains. "Once I got to Les Roches I did quite a few projects with a sustainability focus. In fact, I still have on my computer hard drive several projects and papers I developed while I was studying in Crans-Montana."
"The reason I went to Les Roches was because I knew I'd be able to combine my passions for hospitality and business management in one degree course."
Outside of the classroom, it was the lush mountain surroundings that really moved Lars, who is half-Kenyan and half-Swedish.
"Crans-Montana is a beautiful place and I definitely took advantage of that, by skiing in winter and hiking in summer. I arrived as part of a summer intake and I can still remember that experience – it was a sunny day and everything was lush and green. I really felt like I was entering a new environment, but I wasn't nervous, just excited to get started on a university life with more freedom, and eager to learn from such a well-established institution."
Needless to say, the wonderful scenery was far from the only reason why Lars chose us for his undergraduate studies. "The reason I went to Les Roches was because I knew I'd be able to combine my passions for hospitality and business management in one degree course. There was also the school's international reputation; and the breath and applicability of the Bachelor's degree. I knew that when I graduated, I would have a lot of subject areas covered."
A head for business
His hospitality business education initially paved the way to a hospitality job, as Lars' first job was at the two-Michelin starred restaurant, Enoteca at the Ritz-Carlton in Barcelona. But it was business management that really interested him; and by later mixing in the sustainability element, this has led him to Sydney, Australia, and to his current role as Sustainability Manager for a company called Planet Protector Packaging.
"We manufacture sustainable packaging, mainly for the food, seafood and pharmaceutical industries. My role covers our own sustainability performance as a company, as well as new product development and R&D – sitting down to think how we can adapt our products to other industries.
"I'm glad to say there's still a hospitality connection, because we work a lot with the food space, including hotels and restaurants. More recently, we've also begun to work with the wine industry here in Australia, helping to devise packaging that can keep wine at the correct temperature."
For Lars, sustainability is a field that becomes more engaging the deeper he delves into it.
"It's still quite a new space and that's one of the reasons I enjoy it so much. In future, it's going to be mandatory for businesses to operate sustainably, otherwise it will reflect negatively on their corporate social responsibility and investors, or customers simply won't deal with them. As a company, we love to measure our impact on the environment – for example how much waste we are diverting from landfill – and when we show this stuff to potential stakeholders it's what makes them want to be part of us; either as a customer, investor or employee.
"Things are evolving so quickly in this field, so I'm constantly learning. I regularly attend conferences, visit universities and meet industry professionals to learn from them. My goal is to equip myself with adequate knowledge and be the most informed sustainability manager I can be. I have to keep learning and discovering the best business practices so that we can continue to develop Planet Protector Packaging as a leader in sustainable packaging."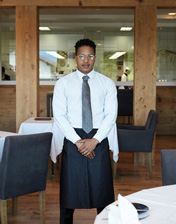 Key influence
Thinking back to his Les Roches days, Lars remembers being particularly influenced by Joe di Donna, who remains a key member of our faculty in his role as Clinical Professor of Marketing. "He was a big influence in making me more professional and knowledgeable; and he made it clear he saw potential in me," Lars notes.
And now, 10 years after his graduation, what would be Lars' words of advice to current Les Roches students?  
"I would say to make the very most of your time there, and particularly to make the most of your lecturers' knowledge and expertise. Also, to understand that a hospitality business education will put the world at your feet. It will give you an avenue to travel far and wide, into all these different places to pursue your career.
"One of the big benefits to a Les Roches education is that it enables you to fill many positions within a hospitality organization – and again, that just makes your life and career more interesting. But above all, use your time on campus to find where you want to be in future; because after you leave university you will be committing a lot of time to your professional life, so you need to make sure it's something you enjoy doing."
"A big positive for me working in an SME is that I'm learning much more than if I was in a large corporate setting."
About Planet Protector Packaging
Founded in 2016, Planet Protector Packaging is the brainchild of an Australian businesswoman and serial entrepreneur named Joanne Howarth, who had identified a gap in the market for insulated packaging that could be produced sustainably.
Six years down the line, and the company now serves more than 300 clients, from global names such as DHL to local businesses in Australia and New Zealand. It operates manufacturing plants in Sydney and also Auckland.
"A big positive for me working in an SME is that I'm learning much more than if I was in a large corporate setting," says Lars. "I'm much more involved with different processes. I directly learn from the experts in various fields such as sustainability and environmental management, pharmaceutical developments, as well as food and wine production and transportation."